Getting started with a new Windows computer or registering a Microsoft product can be exciting. However, some users have reported seeing Error Code 0x80180018, There was an error with your license.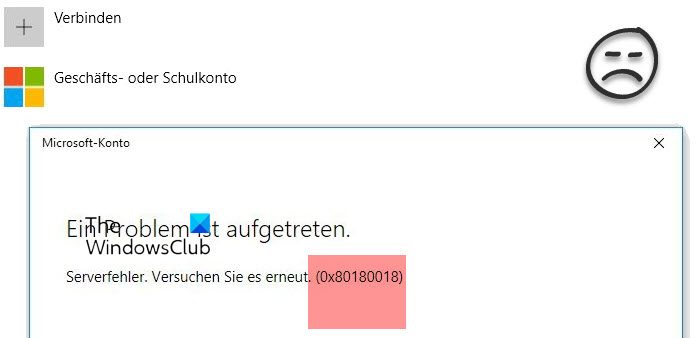 | | | |
| --- | --- | --- |
| x80180018 | "idErrorMDMLicenseError", // MENROLL_E_USERLICENSE | There was an error with your license. You can try to do this again or contact your system administrator with the error code 0. |
The error usually appears when users have two Office 365 Business accounts from different tenants, and they try to add the second work account on their computer.
So if you are facing the same problem and looking for a solution, we have your back. But before we move to the fix, let's know what this error is about.
What is Error 0x80180018?
The 0x80180018 error is not very common among Office 365 users. It usually appears when you try to add multiple Office 365 Business or Work Accounts to your computer because of a license conflict between them.
The error is also not only limited to Office 365. It also appears when you try to log into a brand-new company device.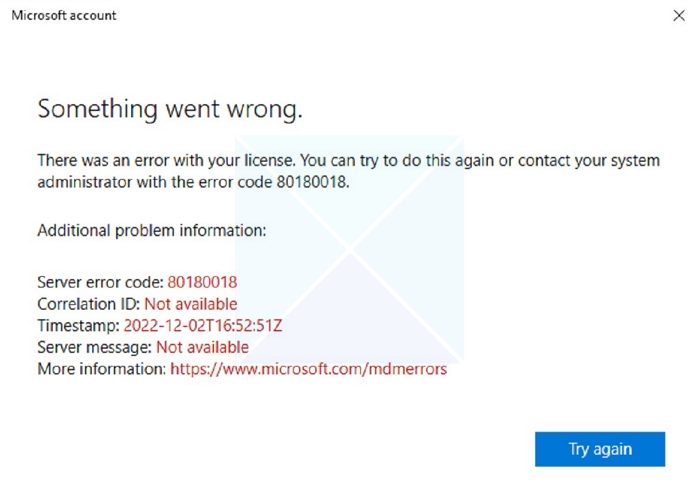 The error is related to MDMLicense, which manages the device's permissions.
How to Fix 0x80180018, There Was an Error With Your License Error?
Now the question is, how to fix this error? The solution is creating a local account to add the secondary work or school account details. For this, you can follow the below steps:
Create a local account
Add work and school account
You will need an administrator account to execute the suggestions.
1] Create a Local Account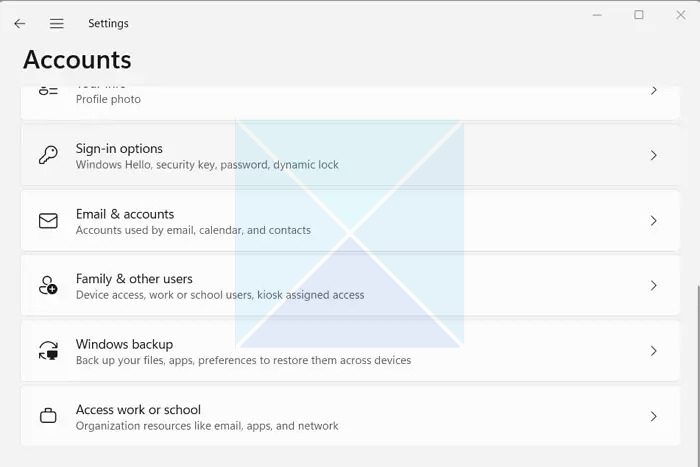 A new Window will now pop up asking you to enter Microsoft account details. Instead, click on I don't have this person's sign-in information option.
Then click on Add a user without a Microsoft account.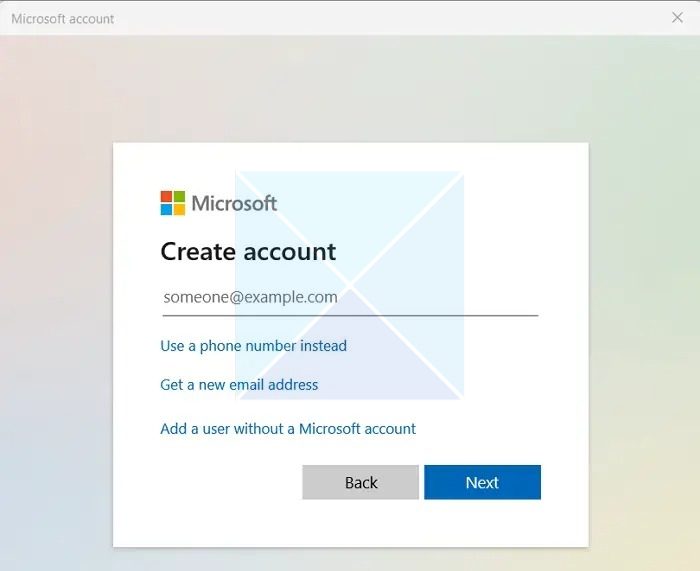 Now create a new user by entering a username, password, and other necessary details and click Next.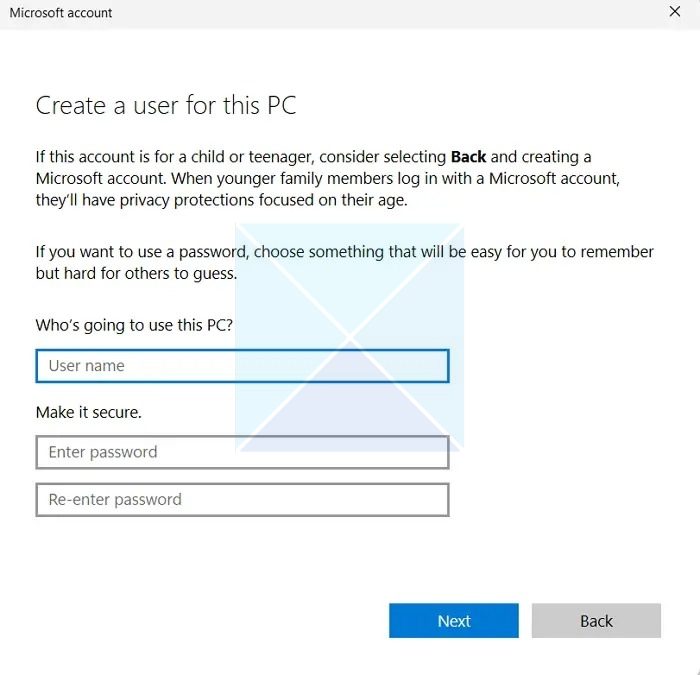 That's it; your local account is now created.
Read: Your Microsoft Account wasn't changed to a Local Account
2] Add work and school account
First, log in to your new local account that you have just created.
Launch Settings by pressing Windows Key + I.
Navigate to Accounts > Access work or school.
Click on the connect button, then use your Microsoft 365 login credentials to sign in by following all the onscreen steps.
You must join this device to Azure AD Directory, add DEM user credentials, and click on Next and Sign In.
Once done, you need to repeat the same process to add the other work or school account to the same local account, and you are good to go.
Read: Unable to set a Security question for Local Account in Windows
So that was all about 0x80180018; there was an error with your license error. Now go ahead and try the steps by yourself and see if they are any help to you. Alternatively, you can create separate local accounts for your Microsoft 365 logins.
What is error code 801c0003 Intune?
It occurs when the individual has registered the maximum number of gadgets permitted in Intune or the device type limitations prevent the device or The PC isn't operating on a supported Windows edition. Another known reason is when the Azure AD setting—Users may join devices to Azure AD—is set to None, which prevents new users from joining their devices to Azure AD.
What is error 8018000a in Intune?
You will receive the error if another user has registered the device in Intune or associated with Azure AD. To confirm this, navigate to Settings > Accounts > Work Access. Search for a message that says-Another system user is already linked to work or school. Please disconnect that work or school link and attempt again.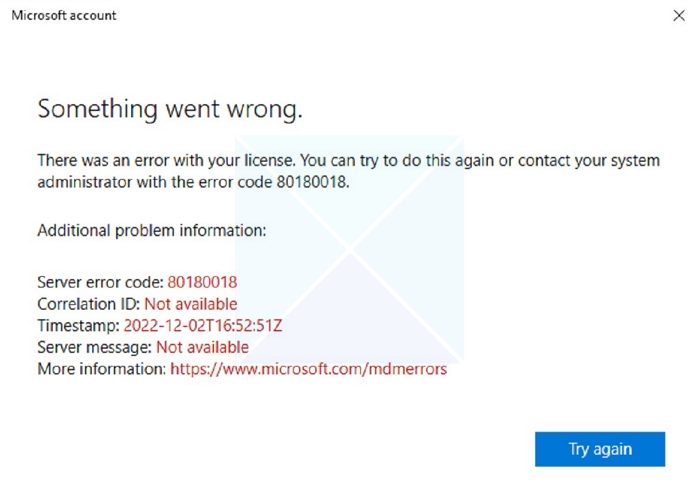 Source link

www.thewindowsclub.com