We explain which are the most interesting gestures to carry out quick actions on your Android mobile.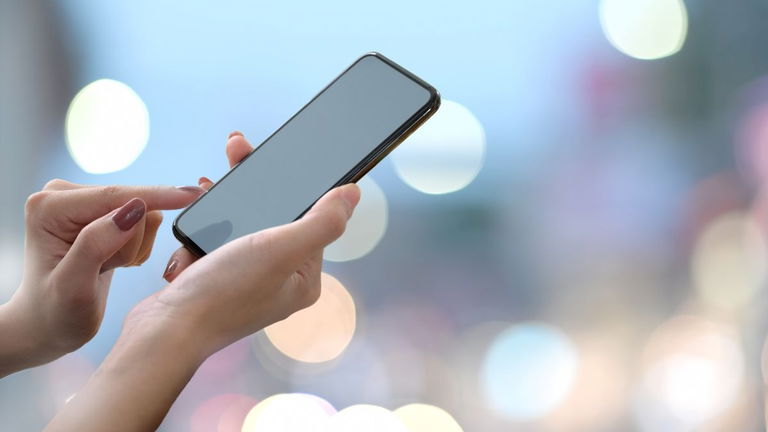 The use of touch screens has meant a true revolution when it comes to interacting with our mobile devices. In the spirit of increasing the speed of actions, the main Android developers have added quick gestures and specific touches. It is true that some of them have been standardized, but others are specific to each brand. What are the best Android gestures that you can try on your mobile?
In this article we offer you a long list of specific gestures, touch combinations and swipes that you should try on your phone. All of them fulfill a single objective: make life easier. Discover which are the most recommended Android gestures that you should have already tried on your mobile device.
The best Android gestures you have to try
As we mentioned, we now take a look at the most effective gestures when it comes to improving the speed of actions in Google's operating system. We can say that some of them are part of those Little Known Android Tricks.
However, do not forget that some are specific to certain layers of customization or specific applications. Let's start!
Go back
if you have gesture navigation enabledthe action of going back is activated swiping from the outside of the screen , on either side, inwards. In most cases, a specific animation or arrow appears to indicate that you are about to go back.
switch app
Again, this gesture is only available if you have enabled navigation gestures, which allows you to use android like a pro. Slide the bottom guide from right to left to quickly switch between apps.
Open side menus in applications
The back gesture conflicts with opening side menus. Some apps have remedied that by removing this item and moving the menu options to a bottom navigation bar. In cases where this change does not exist, there is a special gesture to access the main options: slide from the side diagonally, from bottom to top.
Access recent apps
With navigation gestures enabled, swipe up from the bottom (take advantage of the horizontal navigation guide that appears). Then, stop half way and let go. You will have noticed that the active application looks smaller and that when you lift your finger, the rest of the recent applications appear.
Go to home screen
With navigation gestures, just swipe down to up from the bottom of the screen to return to the home screen.
Touch and hold an icon on the home screen or app launcher
Another way to access quick actions is to perform a long press on application icons. In most of the customization layers, it is a way to access quick options of the application.
Long press and hover over icons
If you try the above, but move your finger a little, you will take the selected icon with you. At the top of virtually all [mejores lanzadores de aplicaciones](https://andro4all.com/personalizacion/mejores-launchers-android-2) some quick actions appear. For example, it is possible to press and hold an icon and bring it to the top to uninstall the application.
Fast account switching in Google apps
It's not uncommon to have two Google accounts on the same phone. Some have personal and work accounts, which allow them to access all their files in Drive or have access to two YouTube music libraries. There is a very useful gesture to switch from one account to another in Google applications: swipe down on account avatar. Doing so will jump between the two profiles quickly.
Pinch to zoom in Google Photos and other gallery apps
Gallery apps, including Google Photos, often have multiple zoom levels to display more or fewer thumbnails. When you're in the view of all your photos, pinch the screen with two fingers outward to zoom in and see fewer photos. If you do the opposite, the images will appear smaller and you will be able to view more photos at the same time.
Play gestures on YouTube
YouTube is one of the most popular apps on Android. In fact, we already explained what are the essential apps to get subscribers on this platform. However, this is about gestures and we want to analyze some of the most interesting ones that YouTube offers to launch quick actions in your app:
Double tap on the left or right of the screen. This skips the video 10 seconds backwards (tap left) or forwards (tap right). By the way, it is possible to change the number of seconds from the YouTube settings.
Double-tap to the left or right of the screen, but with two fingers. So you can jump between the chapters of the video itself.
Swipe after long press. Press the screen during playback and slide your finger sideways. So you can move the progress bar easily.
In portrait mode, swipe down. This way you send the video to the bottom and you can navigate through all the menus while the content is playing.
All this is also applicable to other popular video players.
Swipe on the keyboard to type fast
Some supported keyboards, like Gboard, allow users to swipe to match letters to make words. It is a very fast way of writing and ideal for use with just one finger.
View notifications
A considerable number of launchers, whether third-party or those that manufacturers integrate into their layers, allow you to quickly display notifications. How? Swiping down from the home screen. So you don't need to reach the top of the screen, which is very convenient if the device is large.
Quick gestures in Gmail and other email managers
When it comes to managing email, most developers have integrated quick gestures. Most of them consist of swiping left or right on the message in question. In Gmail it is possible to modify the behavior of gestures. A combination that we love is swipe left to archive Y swipe right to mark as unread.
Switch tabs in Chrome (and other browsers)
Swipe from left to right on the navigation bar, where the URL is entered, to quickly switch tabs.
Quick taps on Android
Some brands have integrated a touch recognition system to launch very useful quick actions. These are some examples:
Double tap the screen. Turn on the panel or lock the device.
Two knuckle taps. Sometimes, it is used to take a screenshot.
Double tap the fingerprint sensor. Those mobiles that still have a physical fingerprint sensor support the execution of tasks with two quick taps on it.
Gestures of each brand
We have insisted on this a lot throughout the article: each manufacturer adds their own gestures in their customization layer. Here are some samples that confirm this:
Swipe with three fingers from top to bottom. Take a screenshot of the current active app.
lift to activate. It is not a screen gesture, but one that concerns the device itself. If you lift the terminal, the screen turns on to display notifications.
Place the palm of the hand on the screen. On Samsung devices it is used to quickly silence incoming calls.
As you can see, there are many gestures associated with the manufacturers' customization layers. Consult the manual of your device to know them all.
Start Google Assistant
When you've enabled navigation gestures, swipe from the bottom corners of the screen to summon the Google Assistant.
Other gestures for the most popular apps
We close this guide by citing some of the gestures that will make your life easier when using popular applications, such as Google Keep or the camera on your device.
Zoom in on the camera. Pinch out or in to zoom when taking photos.
Rotate the map in Google Maps. In the Google maps application it is possible to rotate the map by rotating on it with two fingers.
Drag your notes into Keep. Long press on a note to move it.


Source link

andro4all.com