Google recommends 3 tricks for you to get the most out of Google Photos on these dates when photos are so common.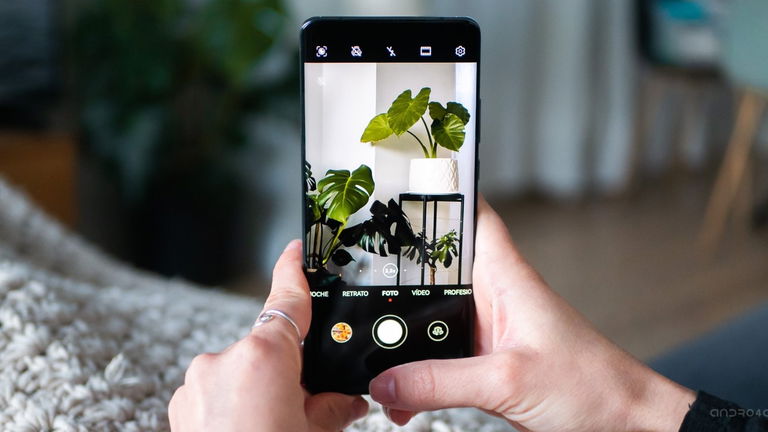 Christmas is a time when we take a lot of pictures with the mobile. We capture the beauty of the typical lights on these dates, meetings with friends and also dinners with our family. However, the problem appears when it's time to share the dozens of photos what have we done. Fortunately, Google Photos has useful tools that make sharing photos with loved ones easy. much faster and easier.
In this article we tell you 3 ideal Google Photos tricks to take advantage of these tools and quickly share photos with other users. They come hand in hand with Google, so you can already imagine how useful they are. Often, we just use the basic features of an app without looking further. Thanks to the help of Google, getting the most out of Google Photos is much easier.
Create photo albums with your family and friends
At Christmas gatherings, many photos and videos are usually taken that you surely want to have on your mobile phone. However, it is quite a challenge to get your family and friends to pass you all the images in which you appear. To simplify the task, Google recommends create a shared album in Google Photos where everyone can upload photos and videos what have you done.
In this way, it is much easier to share with others the dozens of images that we have made during Christmas. For example, you can create a group with your family and invite all members to participate in the album. When you enter the photo album, you will be able to see the files shared by you and by the other members. If you like a photo and don't want to lose it, you can download it in the terminal. Of course, you can also share it through social networks.
To create a shared album with other users, follow these steps:
Open Google Photos.
Enter the tab "Shared".
Tap on "Create Shared Album".
Choose the name and images you want to add.
Tap on "Share". You can send the invitation through the email account or by sending a link through platforms such as WhatsApp.
Google Photos also has a feature called Live Albums that is in charge of grouping the photographs of each person into folders using facial recognition. If you want you can add these Live Albums to your shared albums for what photos of certain people are added directly. For example, you can select your grandparents so that your parents and siblings always have their images. Once Christmas is over, you can disable this feature.
Share your best memories with other users
When we open the Google Photos app on our mobile, we find a carousel at the top that shows us various memories through images. These are selected by Google's AI and, to be honest, they are always very interesting to look back on and remember important moments in our lives.
Surely at some point when seeing those memories Have you remembered someone and have you thought about sharing the images? with the right person. You are not the only one, because Google explains on its website that the function to share memories was one of the most requested by users. We speak in the past tense because this tool is already a reality and you can use it.
When you're looking at a memory in Google Photos and you think of someone in it, don't hesitate to send it to them by following these steps:
Open the memory and tap on the button "Share" from the lower right corner.
Tap on "Share Memory".
Edit the image or go directly to "Share"Bottom right.
Choose if you want to send the memory by email or by other apps, such as WhatsApp.
Choose a partner to quickly share photos
Finally, another of the tricks that Google gives us to use Google Photos this Christmas is share your images with a collaborator. That is the name that the app uses to define that very close person with whom you want to share all your photos, either your partner, your brother or a close friend.
You can choose if they will be all photos from a specific day or your entire personal album, that is, all the photos that are saved in the backup, also those that you take in the future. Attention, you must bear in mind that the collaborator will also have access to your gallery of old photos, as well as the location from the same. In short, it is opening a door to your entire collection of images saved in Google Photos. If you want to try this feature, follow these steps:
Open the Google Photos app and enter the tab "Shared".
Tap on "Share with collaborator".
Read the information and tap on "Begin".
Select if you want to show only photos from a specific day. If you want to share the entire album, click "Next."
Finish the process by tapping on "Send invitation".
Once you accept the invitation, the other user will be able to see all the photos saved in your Google Photos backup. of course you can modify settings at any time or end access to your photos.
These are the 3 Google Photos tricks that Google recommends that we take advantage of this Christmas. As you see, Sharing all the photos you take at family gatherings can be easier That so far. In addition, you can also share memories of christmas past with other users in just a few seconds, it's always nice to remember good times from the past.


Source link

andro4all.com