Renew your mobile with these 8 free apps that have recently arrived in the Play Store.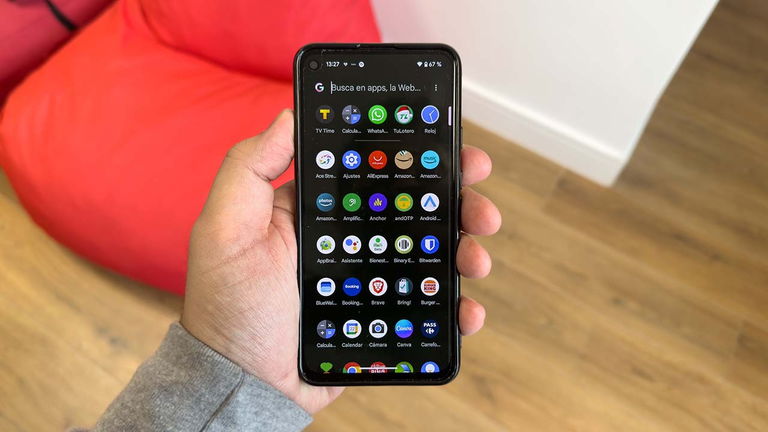 Every week they land in the Google Play Store new free apps of all kinds and among all of them We select the best and bring them to you for you to try..
Thus, so that you do not get bored this Christmas weekend, we have selected for you a total of 8 new applications of these last weeks, all of them freewhich you should give them a chance.
Gallery: Photo Gallery
The first new app that we encourage you to try is Gallery: Photo Gallery, a free photo gallery app for Android that allows you to view, organize and edit your photos in a really simple way.
But that's not all, because with this app you will also be able to locate any photo or video quickly thanks to its powerful file managerprotect your most private photos and videos with a PIN or pattern, and recover images and videos deleted by mistake.
Google Play Store | Gallery: Photo Gallery
Video editor and creator
Video Editor & Creator is a very easy to use free app with which you can edit and create videos like a professional. Thus, this app allows you trim, cut, split and rotate a video and add music and images to it without losing quality.
Furthermore, this application also allows you to create videos from scratch, export them in high quality and share them with your friends through your social networks.
Google Play Store | Video editor and creator
OrbitVPN
In the Play Store you can find a wide variety of VPN clients for Android, both free and paidand the latest free app of this type to hit the Google store is OrbitVPNa fast and secure proxy that allows you to safely browse the Internet hiding and encrypting your traffic and access restricted content in your country changing your location virtually.
Google Play Store | OrbitVPN – Fast and Safe VPN
E-work
We already told you about The best applications to earn money with your mobile and the latest app of this type to reach Google Play is E-work, a free tool through which you can get an extra salary answering quizzes and playing a variety of highly entertaining games.
Cloud storage – Drive backup
Another of the new Google Play applications that you should try is Cloud storage – Drive backup, a free app that offers you 100 GB of cloud storage for backup of all the files you have stored on your smartphone.
This app not only allows you to make a backup in the cloud, but also restore it on any mobile device where you log in with this app.
Google Play Store | Cloud storage – Drive backup
Med Music Player Audio Player
If you are looking for an alternative to the native music player on your smartphone, give Med Music Player Audio Player a try, a complete audio player with a simple and intuitive interface that plays all file formats, including MP3and that allows you to create your own playlists.
In addition, this music player has a handy large widget thanks to which you can control playback directly from the home screen of your mobile.
Google Play Store | Med Music Player Audio Player
Vintage Photo – 8mm VHS Camera
As its name suggests, this free application allows you to give your photos a Vintage effect that mimics shots taken with old 8mm video cameras from the 1960s and 1970s.
Through the use of image processing algorithms and a series of special effects, this app gives you a nostalgic and retro touch to all your photographs.
Google Play Store | Vintage Photo – 8mm VHS Camera
app lock
The last application on this list is Application Lock, a free tool with which you will be able to Protect your apps from prying eyes with a PIN, password, pattern or your own fingerprint thanks to the sensor that all current mobiles incorporate.
In addition, this app will allow you to know who is trying to access your blocked applications, since it has a function that take a selfie of anyone who tries to break into them and doesn't enter the correct PIN or password.


Source link

andro4all.com