We recommend 8 new games from the Play Store that are very worthwhile and are also free!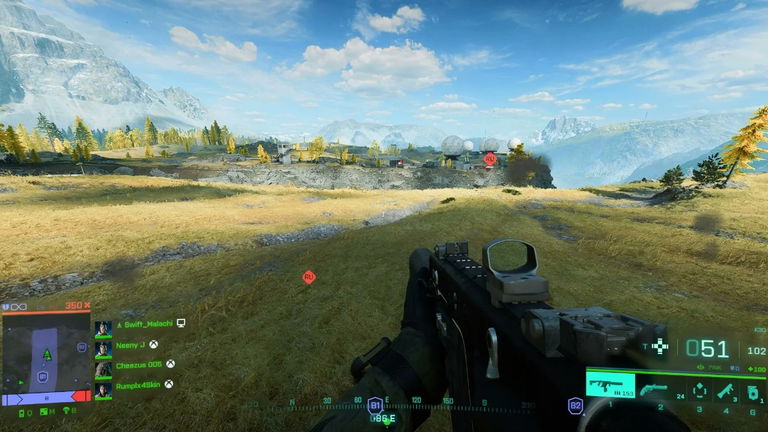 Every week they come to Google Play Store new free games for android of all kinds of themes and among all of them we select the best and bring them to you so that you can update your catalog without spending a penny.
Thus, this week we have compiled for you a total of 8 games that have recently arrived in the store Googlewhich we think you should give them a chance.
Zombie Hunter D-Day2
The first of the new titles in the Play Store that we encourage you to try is Zombie Hunter D-Day2a zombie game with very realistic 3D graphics in which your only objective will be survive as long as you can.
In this game you can collect a lot of different weapons and, in addition, you will never get bored, since it has unlimited stages, in each of which you will have to take down various types of zombies including giant boss zombies.
Free Download Zombie Hunter D-Day2
Airship Knights
Airship Knights is an AFK ("Away From Keyboard") game in which you will have to pilot an aircraft and fight against your enemies while you fly through the sky. After each battle you will have to return to your base to improve your aircraft and to make your army stronger and stronger.
Airship Knights has 5 different game modes:
Arena: 1: a single player game mode in which you can create your own team of knightseach with their own attributes and abilities
Elemental Island: in this mode you will have to fight against the White Tiger, the Black Tortoise, the Blue Dragon and the Red Bird
Dungeon of Souls: this time you will have to challenge the dungeon to improve your army with the Knights Templar
Celestial Tower: your goal is to conquer a tower full of monsters that will will reveal some interesting ancient secrets
Temple: in this game mode you will have to overcome the tests of the goddess to win the Captains Promotion Battle
Wordzzle
Wordzzle is an addictive word puzzle game in which you will have to solve a puzzle by placing the correct word on the panel next to the checkered flagbut note that there is only one correct solution.
pet parkour
pet parkour is an entertaining racing game in which you have to choose a pet to dodge all the trains that are coming your way while collecting accessories to defeat your rivals, power-ups to increase your speed and diamonds to unlock more pets.
Army Commando Mission Games
Another of the new games on Google Play that we recommend you try is Army Commando Mission Gamesa first-person shooter with high-quality graphics in which you'll put yourself in the shoes of an elite sniper who will have to lead a commando of his country's army to take down terrorists who threaten the safety of its citizens.
Army Commando Mission Games is a offline gamewhich means that you can play it in any place and situation, since you will not need an internet connection.
Free Download Army Commando Mission Games
Alien Galaxy Shooter
Alien Galaxy Shooter is a simple spaceship game in which you have to Eliminate all the enemies that appear before you without getting killed.
As you play more games, you improve both the armament of your aircraft and your skills as a shooterwhich you will need to defeat the final boss of each phase.
Download Alien Galaxy Shooter for free
pocket hotel
Pocket Hotel is a fun game in which you will have to manage a hotel to make it grow and thus be able to unlock an entire hotel chain. To achieve this you will have to achieve customer satisfaction, something for which you will have to control all aspects of the hotel such as the staff, the cleanliness of the rooms or the supplies.
Offline Games
The last title in this selection is Offline Games, a compilation of all kinds of offline gamessuch as shooting games, cars or racing, that will make you enjoy a good time, even if you do not have a Wi-Fi nearby or you have run out of data on your mobile.


Source link

andro4all.com