A new investigation reveals the existence of loan apps that are dedicated to stealing all your personal data.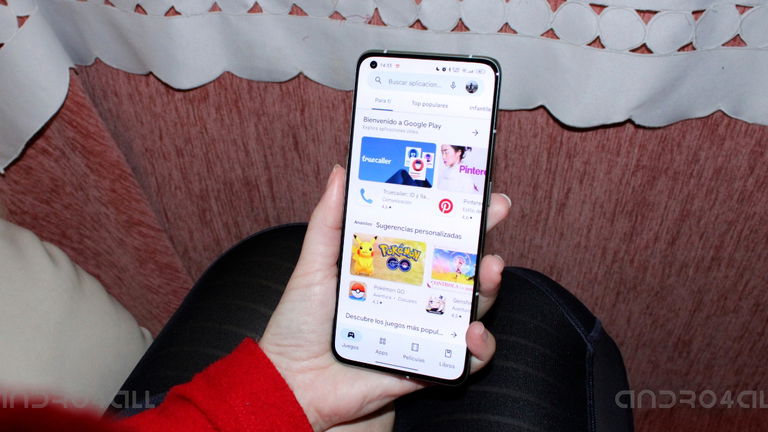 If we enter the terms "loan apps" in the Google Play Store search engine, the second we find dozens of applications that promise to give us thousands of euros through quick loans. Vivus, Moneyman, Loaney… The options are many, but you shouldn't trust all these applications that promise you quick money. According to new research from Zimperium, many loan apps contain malware.
The virus that these apps introduce into mobile phones is responsible for collect all information, including the private data of the user. Then, when the time comes to repay the loan, those responsible They threaten to publish all that private content if you don't agree to pay high interest rates that they decide. Be careful, because it is estimated that these dangerous applications already accumulate more than 100,000 downloads.
Do not trust fast loan apps
The cybersecurity company Zimperium has dubbed this malware as "MoneyMonger". This virus is the main protagonist of a campaign to attack users of quick loan apps that seems to be started last may. According to research, these apps have been Created with Flutter, Google's SDK for application development.
Taking advantage of the Flutter framework, those responsible for these loan apps have hidden in them a very difficult virus to detect. It all starts with the promise to users of getting quick money. Once the app is downloaded, they are taken to accept the invasive permissions that flow into Obtaining all private data by criminals. access to the camera, to the location, to the SMSto installed apps and, basically, to the entire device.
Once they obtain the victim's data, they blackmail her into paying higher interest.
The threats come when the victim does not pay on time, and even when the debt has been paid off. Hackers start a harassment campaign threatening to publish personal dataprivate images and even calling phonebook contacts if the user does not pay what is requested, which often comes with high interest.
Taking this study into account, it appears that none of the the 33 dangerous applications detected are currently available on the Google Play Store. These are distributed via unofficial app stores or downloaded automatically on phones through ads or social media campaigns. At the moment, they accumulate more than 100,000 downloads, so many users are affected.
23 security applications to keep your mobile 100% safe
However, a study published by Lookout a few weeks ago he did reveal that there are about 300 dangerous loan apps in the Google Play Store and in the App Store from Apple. These dangerous apps are not only dedicated to stealing all the data from the mobiles in which they are installed. Those responsible go further and deceive the victims with hidden fees, high interest and unknown payment terms by accepting the loan.
Both investigations lead us to a conclusion: do not trust quick loan applications. You see that they can not only lead you to pay much more than what was agreed at first, they can also steal your most intimate data and blackmail you with it.


Source link

andro4all.com