If you are one of those who continue to use SMS to communicate, you have to discover these apps and websites that allow you to send messages for free.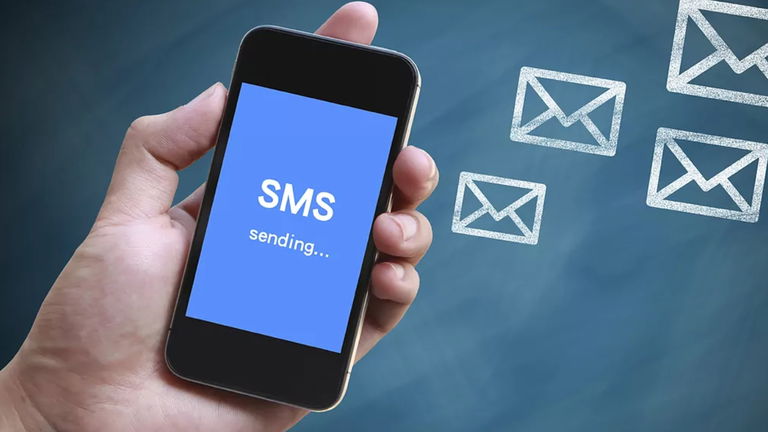 The use of SMS has plummeted after the success of instant messaging apps What WhatsApp and the reduction in the cost of telephone calls. However, it remains a very useful way of communication. If you are one of those who continue to use this short message service on your mobile phone, in this article we recommend 5 apps and websites to send free SMS.
Before using these online services, check if the mobile rate you have contracted includes or does not include free SMS sending. Perhaps your telephone operator offers you the free SMS service and you don't know it. If you have already confirmed that these types of messages are paid for you, you can use these apps and websites to send SMS for free.
By the way, there are also applications to receive validation SMSThey can be very useful by providing you with virtual numbers where you can receive those verification codes. without putting your personal phone at risk.
Best apps and websites to send free SMS
Although it may seem hard to believe, on the Internet you can find different applications and web pages that offer you free sending of SMS messages. as you can imagine, each of them has a series of conditions that you should take into account. For example, in some the sending of short messages is limited to 5 per day. Next, we explain the characteristics of the apps and websites to send free SMS.
TextFree
globfone
TextNow
open text messages online
Send SMS now
TextFree
TextFree is one of the best-known apps for sending SMS without paying anything in return. currently accumulates more than 10 million downloads on the Google Play Store, where you can download it for free. Also, its average rating is 4.1 out of 5 stars, which is not bad. However, the limitation in this case is that It is only available for the United States..
That's right, with TextFree you can get a toll free number for the United States, as well as send SMS without paying anything In return. If you have family and friends in the American country, you can use this app to communicate with them. You can also make voice calls, as well as use the voice mail completely free of charge.
globfone
globfone is a web page with which you can send free SMS in a very simple and fast way. First, write the name with which you want to send the message, to later introduce the recipient's phone number. In this case, there is no country limit, you can choose from a wide list of territories. To finish you only have to write the content of the message, you have as maximum 146 characters.
One positive aspect of Globfone is that does not force you to register to use the platform. In addition, it does not have ads, so its use is much more comfortable. It also does not have a maximum of daily messages, you can send as many as you need. Before closing the web page, Check that the SMS has been sent correctly.
TextNow
It already has more than 50 million downloads TextNowanother android application that allows you to send SMS for free. This app gives you a free phone number and allows you to make calls and send SMS with it without paying a penny. Not everything is so perfect, because the use of the telephone number is limited to the United States and Canada.
You can use TextNow if you want to communicate with people living in these countries. If you want to call phone numbers in other territories, you can do sobut being aware that it will cost you money -reduced, yes-. If you want to give this app a try, you can download it for free from the following link to the Play Store.
open text messages online
Another website that you can use to send free SMS is open text messages online. As you will see when entering, it has an extremely simple and clear interface. You just have to fill in the text fields with the information and click on the "Send Text" button. Specifically, you have to choose the telephone prefix, write the telephone number and the text of the message you want to send.
If you look closely, you will see that you can also attach a photo, video or audio as long as it does not exceed 300 kb in size. The platform itself recommends that if the message is not sent correctly with multimedia content, we try to try it only with text. You don't have to register to use Open Texting Online, so it is one of the most comfortable alternatives.
Send SMS now
Among the best websites to send free SMS is Send SMS nowwhich also bets on a very simple interface so that the process is fast. First of all, you will have to choose the country of the phone number to which you want to send the message, the available list is extensive. Afterwards, you will only have to write the number, your name and the content of the message before press the "Send SMS" button.
The 5 apps and web pages that we have talked about coincide when it comes to allowing users to send SMS for free, each one with its limitations. Before we say goodbye, we remind you that you can star and pin SMS messages on your Android so that they always appear at the top of the messages app.


Source link

andro4all.com