This post will show you how to join a Teams meeting as an Avatar. Microsoft Teams is a collaborative communication and productivity platform that facilitates teamwork and improves organizational communication. Recently, it introduced a new feature that allows users to join meetings as an Avatar, and in this post, we will show you how to use it.
How to join a Teams meeting as an Avatar?
Follow these steps to join a Teams meeting as an avatar:
1. Open Teams, select Apps on the left side, search Avatars, and click Open.
2. Click on + > Create new to start creating an avatar.
3. Next, select a base avatar to get started and select Use Avatar once done.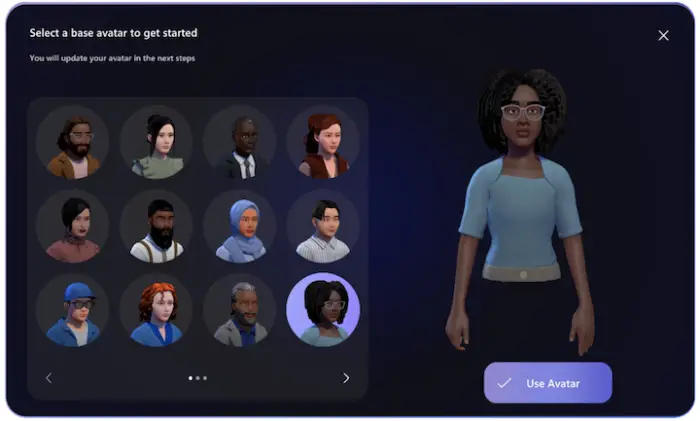 4. Once you've created an avatar, join the meeting, turn off your camera, expand the Effects and Avatars section, select your avatar and click on Join now.
5. And Voila! You've now successfully joined your Teams meeting as an Avatar.
I hope these steps help you.
What is Microsoft Teams avatar?
Microsoft Teams avatar allows users to connect with others in Teams without using their cameras. This gives users a virtual representation of themselves during video calls and shows their presence while maintaining privacy.
Read: How to join a Microsoft Teams Meeting without an Account
Why is my avatar not showing up in Microsoft Teams meetings?
If Avatar's are not showing up in Teams, ensure the app is enabled. To do so, open the Teams admin center, navigate to Teams apps, search Avatars and check it's listed as Allowed.


Source link

www.thewindowsclub.com