We teach you how to send text, photos and videos with spoilers on Telegram so that the content appears pixelated in the preview and thus protect it from the curiosity of others.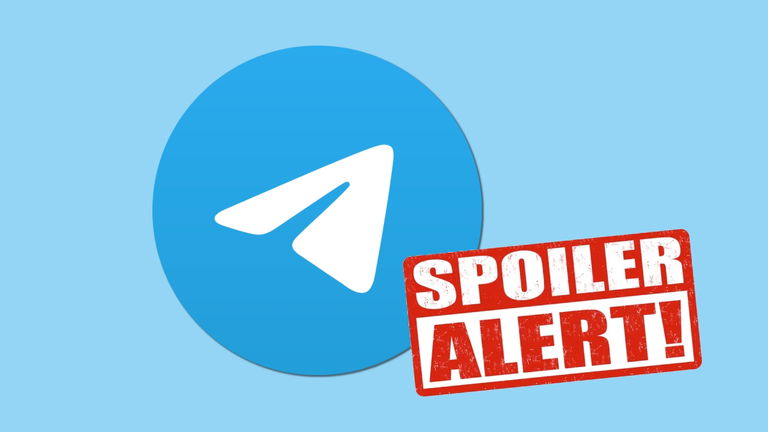 Telegram It is one of messaging platforms who cares most about your privacy is clear with features like sending content in spoiler. This useful tool is used to pixelate text, photos and videos that you send, so that you protect him from the curiosity of others. Upon receiving the message, the recipient will not see the content directly, and neither will the people around them who want to browse more than necessary.
In Telegram you could already send text in spoiler, but one of the most recent app updates It also allows us to share hidden photos and videos. With just a tap on the messageboth you and the recipient of the message can disclose its content. Note, this is not the same as messages and photos that disappear from WhatsAppthose can only be seen once before self-destructing.
How to send photos with spoiler on Telegram
Often, when we receive a compromised message, we try to cover the mobile screen so that people around us can't see it. Thanks to Telegram, this is easily solved by using messages with spoilerscan be use with text, photos and videos. What is this for? To pixelate the content of the message so that the most nosy can't see it when they look at the screen of our phone.
As with most Telegram features, this tool is very easy to use. When it comes to spoiler textfollow these steps:
Open Telegram and enter the conversation in question.
Write the message and select it by clicking on it for a few seconds.
In the options menu that is displayed, touch "Spoilers" and proceeds to send the message.
The procedure to follow varies when it comes to a photo or video in spoiler. These are the steps in question:
Open Telegram and enter the conversation in question.
Tap on the clip icon at the bottom and press for a few seconds on the image that you want to send with spoiler.
tap on the three dot button from the upper right corner.
In the options menu in the upper right corner, select "Hide with spoiler".
Send the image.
In this simple way you will have hidden the text, photo or video that you have sent. So that you or the recipient of the message can see the content, you only have to tap on the message once. Please note that this feature does not serve the same purpose as auto-disappearing messages on WhatsApphence the content you've sent will stay in the conversation Telegram and will be fully visible.
The blue messaging application has received other very interesting features in the latest updates. For example, you can choose the profile photo of your contactsand even recommend that they change it for one that you like better.


Source link

andro4all.com