Threads is a new app by Meta Platforms and is an addition to the world of Meta apps like Instagram, Facebook, and WhatsApp. It is another social media app to share your views and opinions with others and connect to people all over the world.
Threads was launched officially launched on July 6, 2023, and has already garnered over 10 million users across the globe within three days. It is the talk of the town, especially for being similar to another top microblogging app i.e., Twitter. It is considered to be a spin-off and alternative to Twitter.
You can post a message of up to 500 characters, create threads to continue a long message, explore others' posts, follow your favorite people, see what's going on around the world, and simply stay connected to people virtually.
Since it's a new app, you might be figuring out how to use it. In that case, this post will interest you. Here, we will be showing you how to register for Threads and create posts on the app.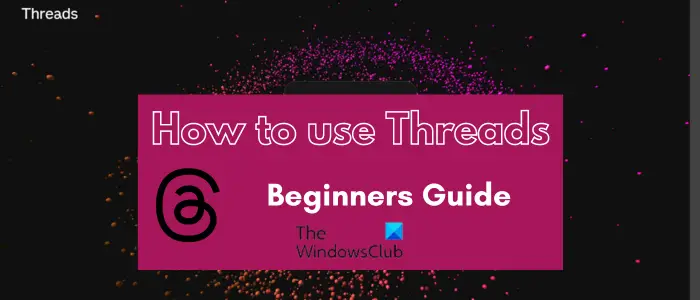 How does the Threads app work?
The Threads app is a microblogging and social networking app that is basically an extension of Instagram. You can post your messages in the form of threads. It can be used by any existing Instagram user. They can link their Instagram account to Threads and start using the app.
Threads Privacy concerns
Before you install Threads, you should know this. The new app from Meta will insist on having access to all of the following data on your phone-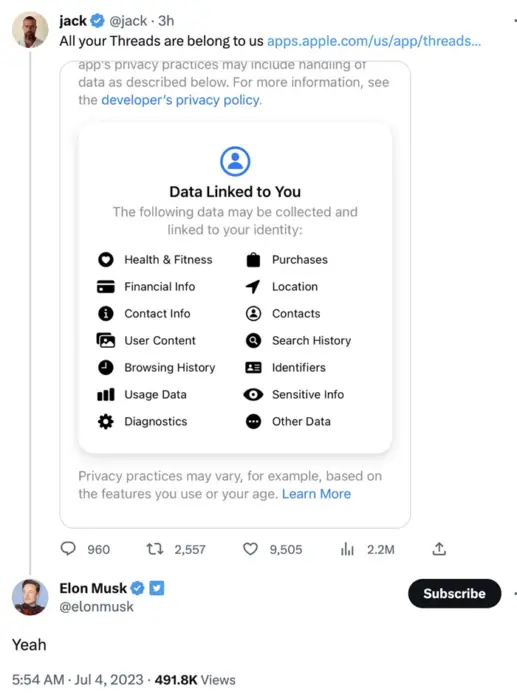 What happens if I delete my Threads account?
Another thing you should know is that if you uninstall Threads and delete your data, you will lose your Instagram account. However, deactivating your Threads profile won't delete your Threads data or affect your Instagram account. This is as it stands today, and things may or may not change in the future.
How to sign up for Threads?
The Threads app is currently available for iOS and Android platforms. You can download and install this app on your iPhone or smartphone, sign up for it, and then start using it. In this post, we will share a tutorial for signing up for the Threads app on an Android phone. So, let us check out!
Sign up for Threads on your Android phone
Here are the basic steps using which you can register an account on Threads on an Android phone and use it:
Download and install Threads from Play Store.
Open Threads.
Sign up with your existing Instagram account.
Set up your Threads profile.
Configure the privacy setting.
Follow accounts from your Instagram.
Click on the Join Threads button.
First, you must download and install the Threads app on your phone. To do that, open your Play Store and search for "Threads, an Instagram app."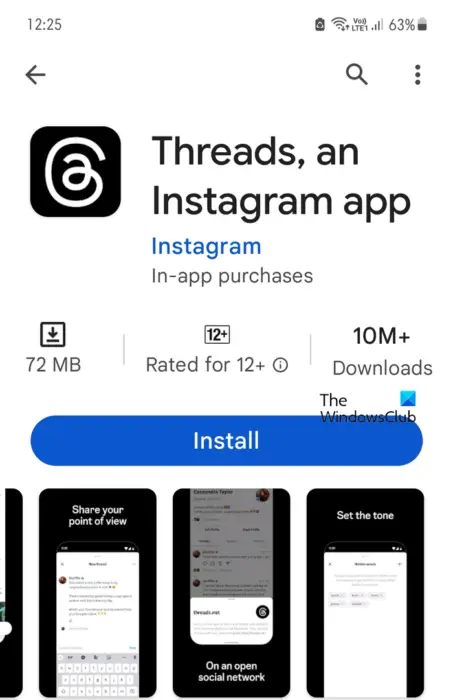 From the results, select the Threads app from Meta and click on the Install button to download and install the app. Once the app is installed, launch the app.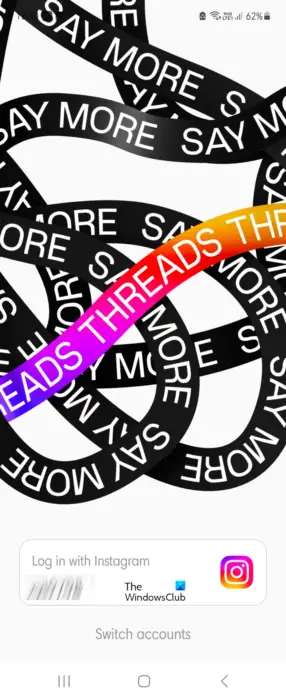 Now, on its login screen, you will be asked to Log in with Instagram. Here, it will detect the active Instagram account on your phone and enter the account name in the box. You can click on the account name to sign up and log in to Threads.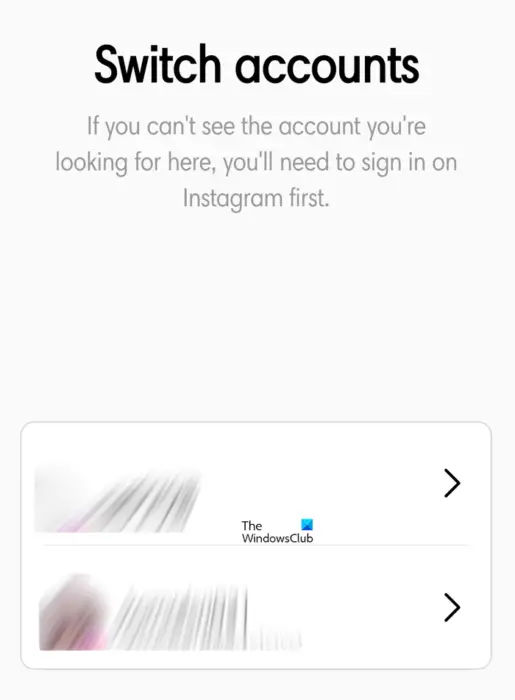 If you want to use another Instagram account of yours, press the Switch accounts button and then choose the Instagram account that you want to use to register an account on Threads.
Note: If you don't have an Instagram account, you won't be able to use Threads. So, you will be required to install Instagram and create an account for it. Download and install Instagram from Play Store, open the app, and sign up for an account by following the prompted instructions.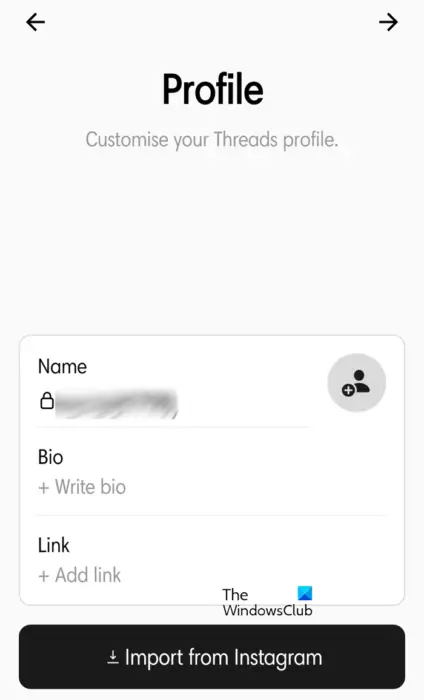 Next, Threads will ask you to set up your profile name, bio, and links. In case you want to keep the same profile as your Instagram account, you can press the Import from Instagram button. You can later change your profile information if required.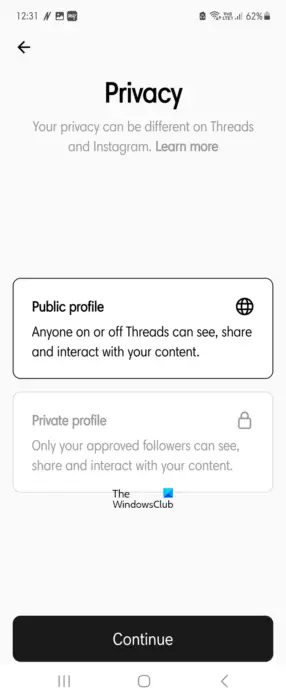 After that, you can choose whether you want to keep your Threads account private or public and then click on the Continue button.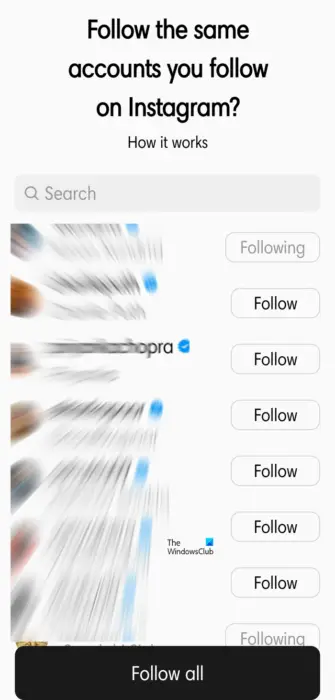 The next step is to follow some accounts from your Instagram profile. You can pick the one you want to follow on Threads as well or press the Follow all button to follow all Instagram friends on Threads as well.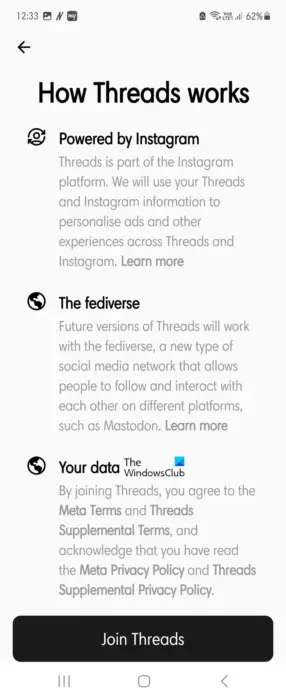 Finally, you can press the Join Threads button, and voila – you have successfully signed up to Threads.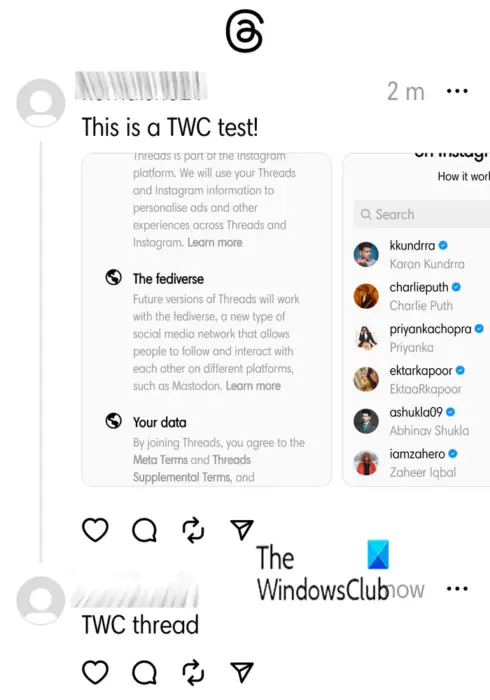 You can get the app link for iPhone or Android phones by visiting the threads.net website.
How to use the Threads app?
After signing up for Threads, you can start using it and creating your posts. It's not complicated to use. If you are used to Facebook, Twitter, and other social networking apps, you can get familiar with Threads quickly.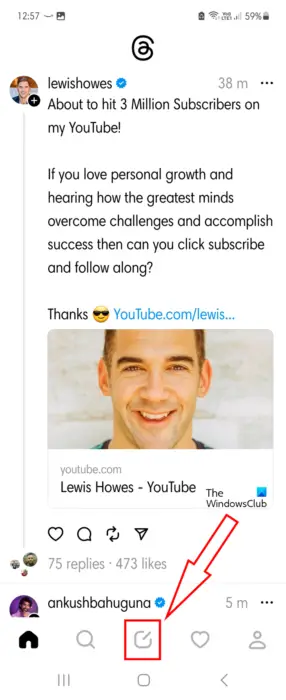 To create a post on Threads, click on the Draft icon present in the middle at the bottom of the app screen.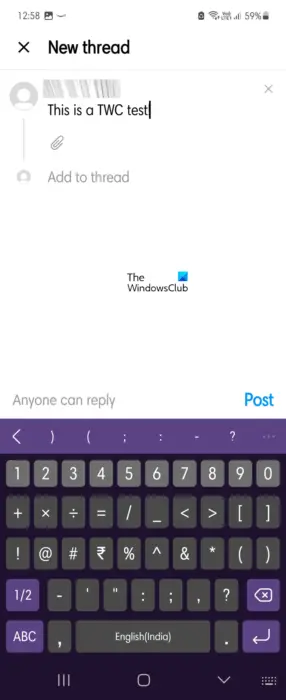 Next, you can start typing the message that you want to post.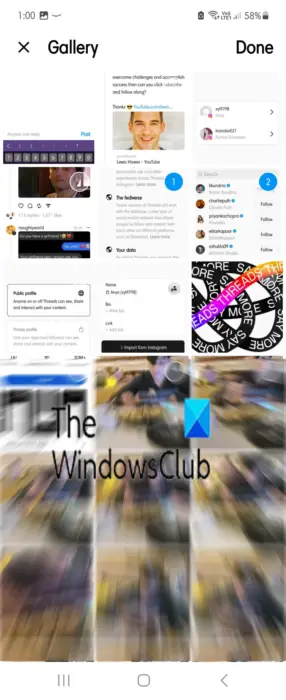 If you want to add images to your post, click on the paper clip icon and allow Threads access to your Gallery. You can tap and select one or multiple images from your Gallery that you want to include in your thread. And then press the Done button.
Now, you can choose who can reply to your post on Threads. For that, tap on the Anyone can reply option and then choose from Anyone, Profiles you follow, and Mentioned only to let users react to your thread.
At last, click on the Post button to send your message.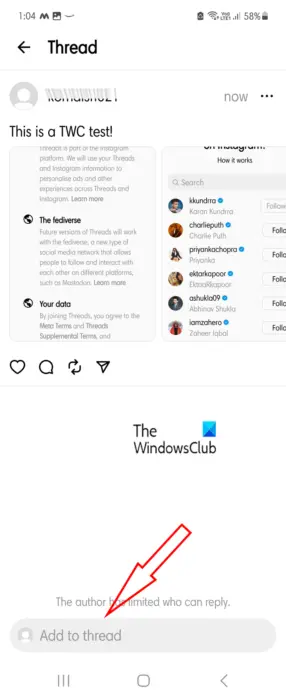 Now, if you want to continue the message and create a thread, select the Add to thread box and enter the message that you want to post.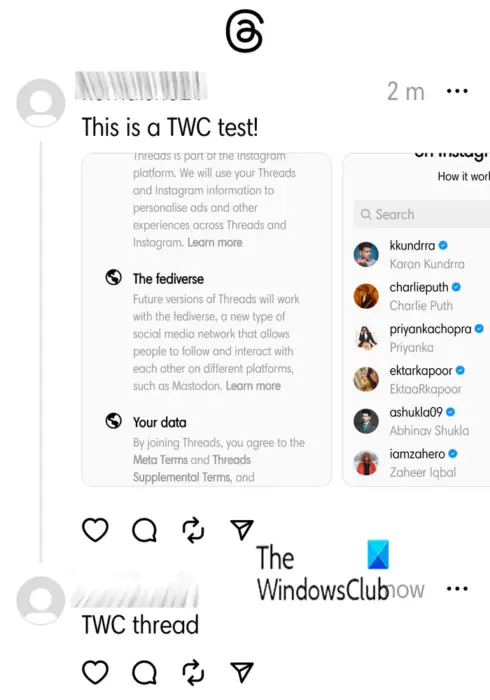 That's it. Your first thread is created on Threads.
If you later want to delete the account, you can press the three-dot menu button present on your post. After that, click on the Delete button to remove it.
Threads also lets you like a thread, report it, quote it, or share the post to your feed, Instagram story, Tweet the thread, etc. You can also set up your account and profile accordingly.
I hope this tutorial helps you get started with Threads.
Now read: Threads Tips and Tricks to get the best out of it.
Do you need Instagram to use Threads?
Yes, users need an Instagram account to register an account on Threads and use the app. This policy is applicable as of now until and unless Meta decides to change it. So, if you don't have an Instagram account, you must create a new Instagram account, and then only you can use Threads. We can say the Threads app is an extension of Instagram that lets users share their thoughts with more clarity.
How to deactivate your Threads account?
Go to your Threads profile
Tap the three dots on the top right
Click on Account option, choose Deactivate profile
Confirm by taping Deactivate Threads profile.
That's it!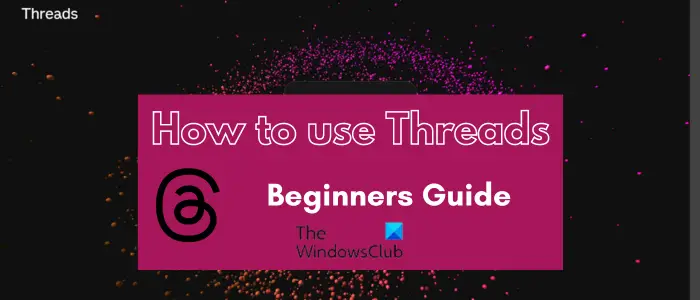 Source link

www.thewindowsclub.com