This article will focus on the best ways to resolve Microsoft Teams URL preview not working on the Windows app or on the Web. The URL links do not show the content preview or when you post a new link on the Teams chat, old links pop up. Microsoft Teams is among the most popular messaging, collaborating, and meeting apps.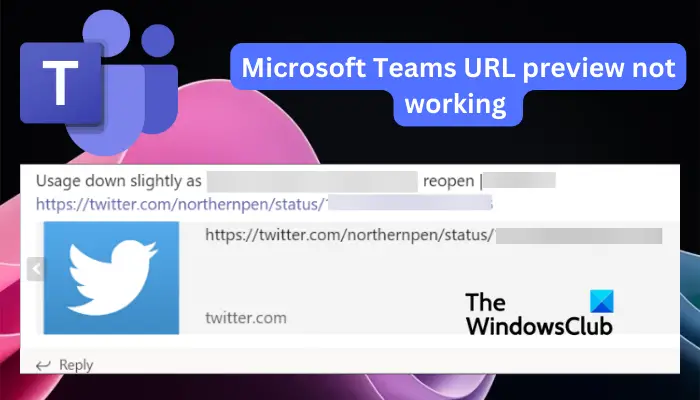 However, like other apps, it is affected by technical issues. This error is a nagging problem for users, but it can be fixed using simple solutions we will discuss in this post.
Why is Microsoft Teams URL preview not working?
There are several reasons for URL preview fails to work on MS Teams. The main one is broken or outdated caches. The app will fail to load well because the caches saved in your computer or browser reads previous data. Another reason could be internet issues, an outdated Teams app, or temporary technical issues with your app or browser. The same reasons may also cause hyperlinks to fail to work on Teams, as well.
Fix Microsoft Teams URL preview not working
If Microsoft Teams URL preview is not working on Teams chat, try the following solutions to resolve the issues:
Restart Teams in the Task Manager
Sign out and Sign in to Teams
Clear Teams Cache
Update or reinstall Teams
Let us look at these solutions in detail
1] Restart Teams in the Task Manager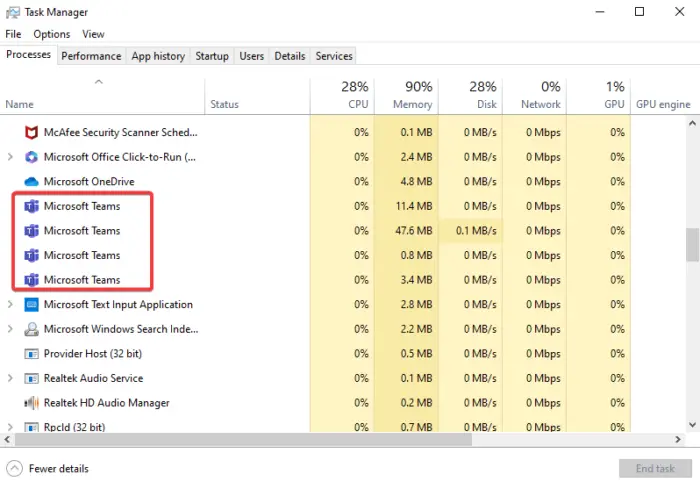 Restarting the Microsoft Teams process ensures that it relaunches with new automatic fixes that may resolve the bugs and temporary hitches the app might have experienced. Use the steps below to restart Microsoft Teams process on Task Manager;
First, close any MS Teams session on your PC, and then press Ctrl + Alt + Delete to open Task Manager. Alternatively, you can right-click on any space on the Taskbar and select Task Manager.
Under Process or Details, locate Microsoft Teams and click on it. You will see several options; select End Task to stop the MicrosoftTeams process on your computer.
Next, give it time until you see the process is out, and then relaunch the Teams app. See if the link preview works now.
2] Sign out and Sign in to Teams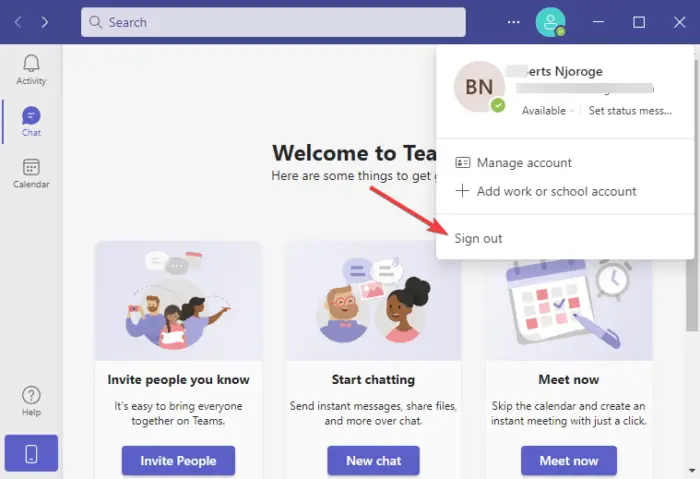 Sometimes, your Teams or Microsoft account may have issues that make the app not preview URL links. The best way to resolve this is by signing out and then signing in again and seeing if the issue has been fixed. To do this, open your Teams app and go to your account profile at the top-right side, locate the sign-out button, and click it. Re-enter your credential and sign in again. This refreshes your account and may resolve the issue.
3] Clear Teams Cache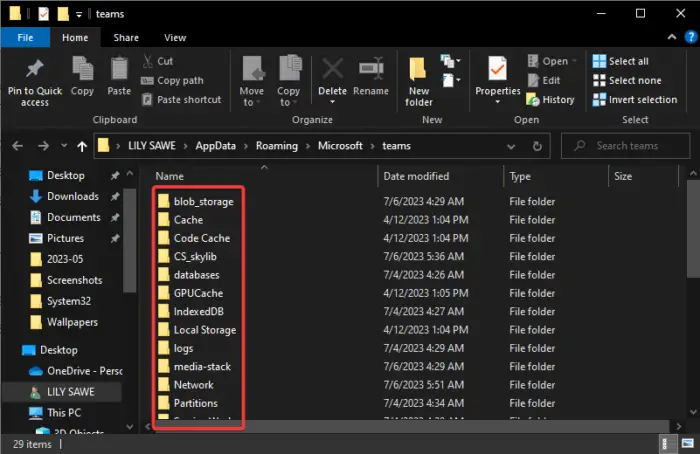 Clearing the Microsoft Teams cache ensures that when you relaunch the app, it will load new data files. Sometimes, app data may become outdated, corrupted, or not working properly. The only best way to fix this is by clearing the cache by deleting the app data in the computer system files in File Explorer. Follow the steps below to clear the MS Teams cache on Windows PC:
Note: We highly recommend trying out this method as it has worked for many users.
4] Update or reinstall Teams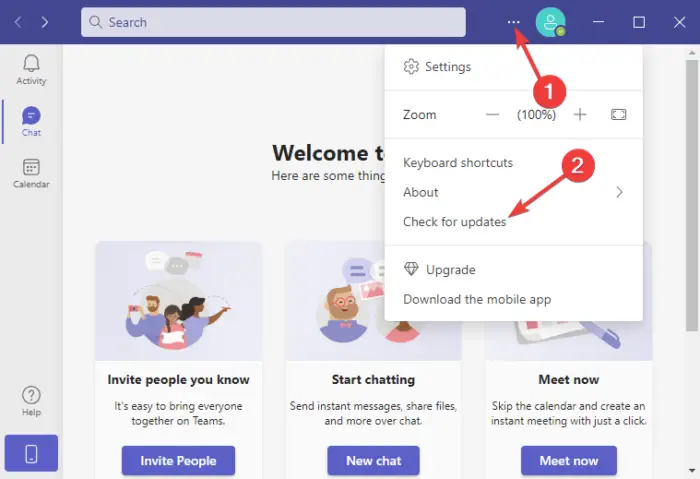 Updating or reinstalling MS Teams fixes any issues that may have affected the previous versions. Before you reinstall this app, delete the Microsoft Teams cache as we did above and proceed to download it from the official site or Microsoft Store. Or, you can click the three dots on the Microsoft Teams app and select Check for updates. Try this method if nothing else works for you. You may also want to roll back to the previous working version if the updated one has issues.
Related: Microsoft Teams cannot open files in the Desktop app
TIP: If you use the Microsoft Teams web version on Edge, Chrome, Firefox, Opera, etc, clear the browser cache manually. Launch Teams after that and see if you can now see the URL preview working properly.
Alternatively, locate the following folders, find Cache, cookies, and Web data folders, and then delete them (Chrome and Edge):
%LocalAppData%\Google\Chrome\User Data\Default\
%LocalAppData%\Microsoft\Edge\User Data\Default\
We hope something here works for you.
Read: Microsoft Teams not opening or launching on PC
How do I get Microsoft Teams preview?
If you want to access the Microsoft Teams preview, go to Settings on the top-right of the window. Go to About > Public preview > Switch to public preview. This makes you an insider and you have the privilege to test and experience enhancements or features before they are released to the public.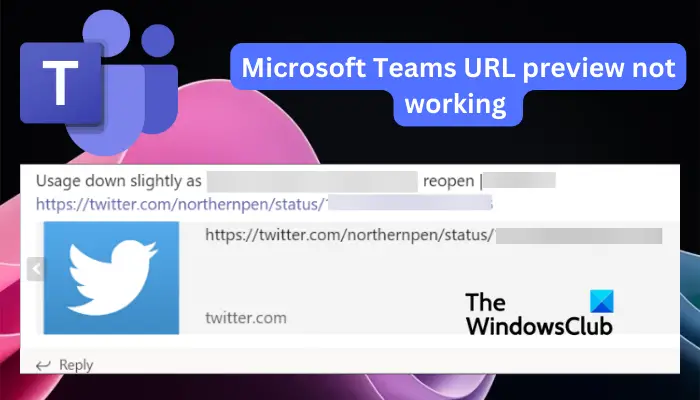 Source link

www.thewindowsclub.com