The new version of MIUI finalizes its final details. Find out if your Xiaomi mobile will receive the update and what's new.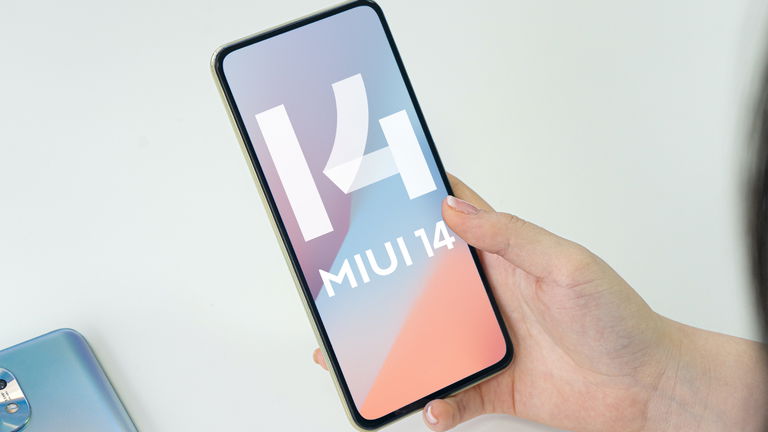 Although later than expected, Xiaomi has finally decided to present MIUI 14the new version of its Android-based software, which debuts together with the Xiaomi 13 and will begin to reach the rest of the brand's devices throughout the next year 2023.
MIUI 14 It represents an incremental leap with respect to MIUI 13. The changes are not revolutionary, but work has been done on improve user experience by reviewing and refining crucial aspects of the system, including performance or power consumptionin other aspects.
We are going to review all news of MIUI 14as well as the devices that will receive the updateand the rest of the things you need to know about the update.
Best news of MIUI 14
MIUI 14 is the new operating system that Xiaomi has created for its mobile phones and tablets, it comes to replace MIUI 13. This new layer of customization is based on Android 13 and, as we have previously commented, it has been officially presented in China.
Disappearance of advertising and "bloatware"
MIUI 14 says goodbye to annoying advertising that invades Xiaomi mobiles. It is true that the company had improved this issue in the latest versions of MIUI, but ads still continued to appear that did not satisfy users at all. Now, with the arrival of MIUI 14, it seems that advertising will disappear from the terminals.
Another of the novelties of MIUI 14 is that of the "bloatware" that we find in Xiaomi smartphones, that is, fewer pre-installed apps will come. Again this was one of the main claims of the brand's customers, because in some models we could find a large number of applications installed natively, some of them even without the possibility of uninstalling them.
App improvement
The arrival of MIUI 14 also means the improvement of several applications developed by Xiaomi, both for their performance and for the new functions they will receive. For example, the clock app will star in a redesign to make it even more useful for the user, just like it will happen with time and calendar tools.
Among the protagonists of this improvement of apps is also the Gallerywhich will change the two big folders into which it divides the content. They will become "Albums" and "Recommended"that is, on the one hand we can see the images separated in the albums and on the other hand we can see some recommendations that the app makes for us to remember old photos and videos.
smart folders
Among the novelties we also find a new system of intelligent folders that will allow us to further customize application groups that we have on the desk. It seems that we can even choose the size and color of the folders, and even add virtual plants and pets to the home screen.
Recognition of text in photos
One of the most interesting functions that come from the hand of MIUI 14 will be the recognition of text in photos, an option that looks like we'll have to manually enable. It is not a tool that Xiaomi has discovered, as it is already available in apps like Google Lens, but it is appreciated that we can now access it directly on our smartphone without installing anything.
Return of the App Vault
MIUI 14 also means the return of the application vault, one of the mythical functions of the signature If you did not have the opportunity to try it on an old Xiaomi mobile, we will tell you that it is a window that is located to the left of the home screen where we find direct access to the apps we use the most and other useful functionssuch as calendar events or weather.
new widgets
The update to MIUI 14 also implies the arrival of a new design for the widgets section, those small application shortcuts that we can add to the home screen. The widgets are being increasingly taken care of by the developers, and Xiaomi could not be less.
Protection against viruses and scams
Among the novelties of MIUI 14 there is also a protection system that will notify the user when an application carries a serious risk for terminal. In addition, it will also notify you when you receive text messages that may be a scamsomething very common today.
MIUI 14 official change list
Apart from the novelties mentioned above, MIUI 14 introduces many other changes confirmed by the brand itself. The complete list of novelties is available below:
[Destacados]

MIUI now uses less memory and remains fast and responsive for much longer periods.
The improved system architecture increases the performance of both pre-installed and third-party applications while saving power.
Attention to detail redefines personalization and takes it to a new level.
30+ scenes now support end-to-end privacy with no data stored in the cloud and all actions performed locally on the device.
My Smart Hub gets a major makeover, works much faster and is compatible with more devices.
Family services allow you to share all the essentials with the people who matter most to you.

[Experiencia básica]

The improved system architecture comprehensively increases the performance of pre-installed and third-party applications while saving power.
MIUI now uses less memory and remains snappy and responsive for much longer periods.
Stabilized framing makes gaming smoother than ever.

[Personalización]

The new widget formats allow more combinations, making your experience even more comfortable.
Do you want a plant or pet to always wait for you on your home screen? Now MIUI offers you a lot of them.
Attention to detail redefines personalization and takes it to a new level.
Super icons will give a new look to your home screen. (Please update your home screen and themes to the latest version in order to use Super Icons.)
Home screen folders will highlight the apps you need most so they're just a tap away.

[Protección de la privacidad]

You can now press and hold the text on a Gallery image to instantly recognize it. Supports 8 languages.
Live captions use your device's speech-to-text capabilities to transcribe live broadcasts and meetings as they happen.
More than 30 scenes now support end-to-end privacy, with no data stored in the cloud and all actions performed locally on the device.

[Interconectividad]

My Smart Hub gets a significant facelift, runs much faster and supports more devices.
The bandwidth allocated to interconnectivity makes discovering, connecting and transferring items much faster.
You can easily connect the headphones to your phone, tablet, and TV, and seamlessly switch between these devices.
Whenever text input is required on the TV, you can get a convenient popup window on the phone and input the text there.
Incoming phone calls can be easily transferred to your tablet.

[Servicios familiares]

Family services allow you to share all the essentials with the people who matter most to you.
Family services allow you to create groups of up to 8 members and offer various roles with different permissions.
Now you can share photo albums with your family group. All group members will be able to view and upload new items.
Set your shared album as a screen saver on your TV and let all your family members enjoy these happy memories together.
Family services allow you to share health data (for example, heart rate, blood oxygen, and sleep) with family members.
Child accounts offer a range of sophisticated parental control measures, from limiting screen time and restricting app usage to setting up a safe zone.

[Asistente de voz Mi AI]

My AI is no longer just a voice assistant. You can use it as a scanner, translator, call assistant and much more.
My AI allows you to perform complicated daily tasks using simple voice commands. Communicating with your device has never been so easy.
With My AI, you can scan and recognize anything, whether it's an unknown plant or an important document.
My AI is ready to help you whenever you run into a language barrier. Smart translation tools support multiple languages.
Managing calls is very convenient with My AI: it can filter spam calls or easily take care of calls for you.

[Más funciones y mejoras]

Search in Settings is now more advanced. With the search history and categories in the results, everything looks so much sharper now.
Your device can work with many more types of wireless card readers. Now you can open compatible cars or pass the student card with your phone.
Whenever you sign out of your account, you can choose to keep all your cards on the device without having to add them again the next time.
You can increase the connection speed by using mobile data when the Wi-Fi signal is too weak.
How to try MIUI 14 before anyone else on your Xiaomi mobile
MIUI 14 arrival date
After months of waiting and a delay in between, Xiaomi has presented Xiaomi 13 on December 11, 2022during the presentation of their Xiaomi 13 and 13 Pro. These modes
The most normal thing is that The new flagship killers of the firm are already on the European market with MIUI 14something that is planned for the beginning of next year, while we will have to wait a little longer for it to reach the rest of the smartphones.
Phones that will update to MIUI 14
Although the new version of the software has only been released in China, there are already several Xiaomi phones prepared to receive MIUI 14. Next, we leave you The complete list of phones that will update to MIUI 14 based on Android 13. We also include models of Redmi Y LITTLE BITbecause they will also have the same update despite keeping some aesthetic differences with the original version.
Xiaomi
xiaomi redmi
LITTLE BIT
If you want to simplify the task, you can know if your Xiaomi will receive MIUI 14 downloading the MIUI Updater app, available for free on the Google Play Store. Just by opening the app on your Xiaomi mobile, you will see if it is compatible with MIUI 14 or not.


Source link

andro4all.com