Samsung takes the "award" for the portable electronic device with the highest number of sales this year end.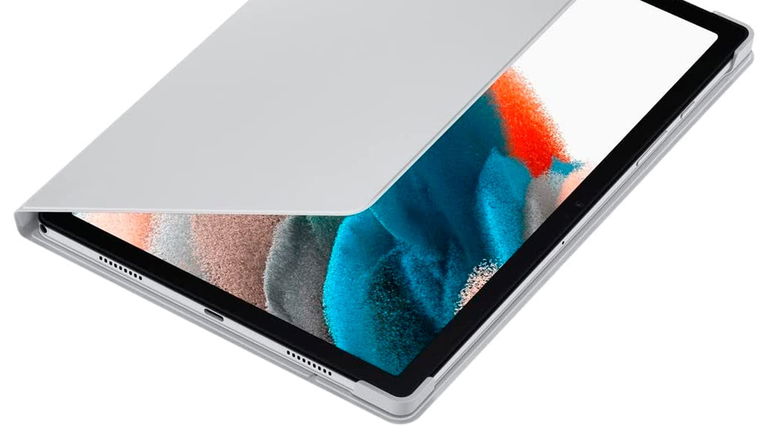 In the field of tablets, both today and in the past, there is a clear king. It hurts to say it, but the iPad is a very good device, with a excellent performance, fluidity like few and very long updates in time. However, the one that has sold the most in recent weeks has been Samsung with Galaxy Tab A8 10.5″.
This model is not the best of all, but the one that more sales has accumulated. But it could be a great gift for a person looking for an efficient tablet, with good battery and that they serve a student or older person who is starting to use a device of this type.
Samsung Galaxy Tab A8 10.5 (4/64GB)
The best-selling tablet is from Samsung
Although the iPad is, for me, the best tablet in value for moneyThis Galaxy Tab A8 does not fall short because it costs less than half that of the iPad. The best-selling model has been the one that integrates 64GB of storage expandable with micro SD cardsand 4 GB of RAM. It is a tablet that comes to replace others in the Samsung family such as the Galaxy Tab S6 Lite or the Galaxy Tab A7.
If you prefer more memorythere is 128 GB memory model. Or you are interested the one that integrates 4G connectivity. They all come with android 12 standard in its Spanish version. It depends on its use, this would be one of the best tablets in the Samsung catalog.
Powerful enough for basic tasks.
This is a tablet that allows you to perform tasks like surf the internet, watch series and movies, make video calls, write emails and papers, make notes and take notes. With its eight-core Unisonic T618 CPU and 4GB RAM the Android system will be fluid at all times. Also we have WiFi 5, Bluetooth 5.0 and GPS integrated, to be able to use the tablet, with a suitable support, as a guide on trips in the car.
Mounts a 10.5-inch panel with resolution Full HD, IPS technology and an 8:5 aspect, similar to the classic 16:9 of smart TVs. The tablet is finished in plastic, it is very thin (6.9mm thick) and light (508 grams). The display is scratch resistant and its 4 speakers Dolby Atmos compatible.
Samsung Galaxy Tab A8 10.5 (4/64GB)
In its back we have a 8 MP camera and a 5 MP front cameraenough for video calls with the ideal quality. The battery of this tablet is one of its strengths with the 7040 mAh that integrates and its charge at 15W. It can last us with a normal use of 2 hours a day for about a week without problems, so it is perfect to take to class to take notes or use at home sporadically to check email or browse.


Source link

andro4all.com