A leak has let us see what Motorola's next phone will be like, which will come with several features that point to convergence with Lenovo's ThinkPads.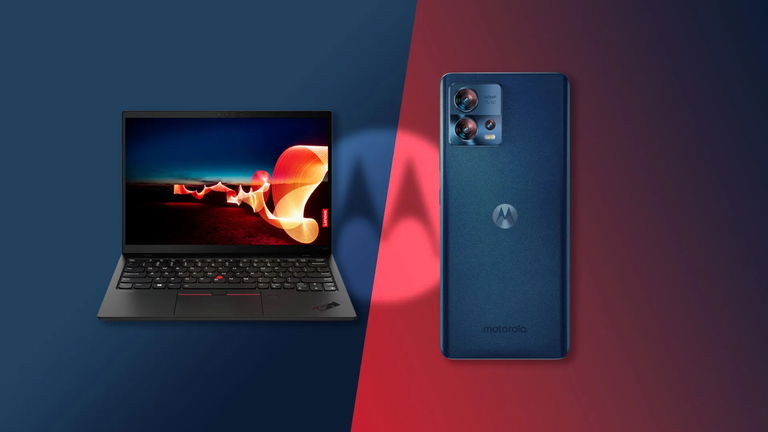 Just a few days ago we told you that Motorola already had its new flagship readythe Motorola Moto X40 which, among other things, would stand out for being the phone with the processor Qualcomm Snapdragon 8 Gen 2 cheaper. This processor, among other things, is called to revolutionize the way mobile photography works.
Now we know, thanks to The Tech Outlookthat Motorola is preparing a new phone, the ThinkPhone. This phone shares part of its name with the laptops of its mother company, Lenovo. For now, a few renders and some of its key specifications have been leaked.
This is the Motorola ThinkPhone
The name of the device, apparently It is also accompanied by rumors. It is said that it could be launched globally as the Motorla Moto Edge Fusion 40, so these leaked renders and the name of the phone could well correspond to the version that is going to be launched in China in the first place.
For now we know that the phone will have dimensions of 158.7 x 74.4 x 8.3 mm and that the panel will be a 6.6 inch POLED. A 32 MP sensor equipped with Autofocus is housed on the front, it will have a metal chassis and it will weigh about 189 grams.
As for its rear, the ThinkPhone will have a cover made of what appears to be fiber inlays, with the word ThinkPhone engraved on its back. There are three cameras on the back: one of 50 MP, one of 13 MP and one of 2 MP that serves as a depth sensor. Also there we find the LED flash.
According to the leak, the ThinkPhone will come equipped with the latest in wireless fast charging and with fast file transfer. From what we can see, the phone will be compatible with personal computers (we imagine the aforementioned ThinkPad), which can be controlled from the mobile. may also be screen sharing with those computers, so that you have a more fluid multitasking. The phone will also be IP68 certified for resistance to water and dust.
It is also rumored that the terminal will have 68W fast charging, which will be done through a USB-C port. It will also offer support for 5G networks and will be compatible with Google Assistant. The fingerprint sensor will be integrated into the screen, along with a proximity sensor, ambient light, accelerometer, gyroscope, and barometer.
As you can see, this is a very complete leak. For now there is no information regarding when it will be presented, but it is expected to be sometime in 2023.


Source link

andro4all.com