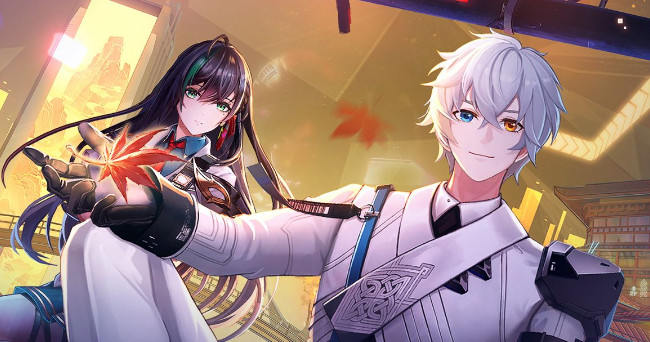 Thursday, December 22, 2022, 6:37 PM 26 PM, Indochina time

It's getting closer and closer to the long holiday season. But that doesn't mean Tower of Fantasy will stop in any way Because after the team announced the release of the sample Simulacrum various, including the game version 2.2 Which is preparing to update to the official game December 22 which can read more details atthis article
Of course, it's not just new maps to explore, or Simulacrum new ones to be opened to find only because the way Tower Of Fantasy also carried a lot of giveaway activities to get the farm Dark Crystal Including many different items such as Dark Crystal number over 700 From announcing server shutdown to update the game to version 2.2
Including giveaway activities Dark Crystal number over 1000 and sister's outfit Mia in the cute Christmas version by logging into the game completely 7 Day will get everything in this activity immediately. and also comes with activities " running to gather supplies to collect points to redeem many prizes, whether Dark Crystal , Red Nucleus , Avatar Frame , Chat Frame , Avatar Mia and sister's new dress Mia that will raise the level of cuteness to the next level
Activity to give away a set of Nemesis in the version of Shirli A cheerful little girl from the past, now that smile has faded away. The event itself can be obtained by simply completing the event's storyline. You will receive the skin for free immediately.
#TowerofFantasy ⚔Yesterday Once More

"Hello, Wanderers. It's nice to meet you like this again…"

▶ Event period: 22:00 Dec 23 ~ 16:00 Jan 11 (EST)

▽ Complete the event story and obtain a FREE Simulacrum Haute Couture for #Nemesis! 🥳

See the in-game notice for details!📝 pic.twitter.com/BW3djEGlZo

— Tower of Fantasy (@ToF_EN_Official) December 21, 2022
But when there's something free, there's also something to be redeemed. because at the end of the month December It seems that the image has leaked about the skin of Lin in version Summer has come out to open a gacha to collect For people who like the characters Lin Let me tell you that you shouldn't miss it.
ends with activities Twitch Drops which just watch the streamers on the channel Twitch To complete the specified time, you will easily receive many different prizes, which can read about the details of the activity atthis article
can be called the way Tower of Fantasy That has stuffed both full-filled activities at the end of the year in a full-fledged way And this is also just another part of that activity. Because it is unlikely that after entering the new year, the game may have separate prizes, if it is possible as well. Which must wait to follow each other




Source link

www.4gamers.co.th