OfferUp is a great platform where you can buy and sell products locally. It is a mobile C2C platform that connects customers with sellers and vice versa. Because it is a popular online C2C marketplace, it is also one of the favorite platforms for scammers. Hence, if you purchase through OfferUp or sell your item(s) on OfferUp, you should be aware of OfferUp scams. In this article, we will talk about some top OfferUp scams you must know.
The top OfferUp scams that you must know
You must be aware of the following most popular scans on OfferUp.
Fake website scam
Overpayment scam
Fake verification code scam
Empty box scam
Only interested buyer or Buy fast scam
Shipping scam
Below, we have covered all these OfferUp scams in detail.
1] Fake website scam
Fake website scams fall under the phishing scams. The most common way through which scammers target users is the links to phishing websites. Phishing websites are websites that mimic the original websites. It is hard to differentiate these websites from legitimate websites for a normal user. The aim of developing a phishing website is to steal the confidential data of the users, like their credit card details, internet banking usernames, passwords, etc.
Scammers may send you a link to the phishing website. Once you land a phishing website, you will be in trouble. This is because, on a phishing website, scammers can not only steal your banking credentials but also install malware on your system or mobile phone.
Never click on a link that takes you outside the OfferUp app or website.
2] Overpayment scam
This is another popular OfferUp scam. This scam targets sellers. How does this scam work? The buyer shows an interest in the item you listed on OfferUp and sends you the payment for the same. But the payment he sends you is greater than the price you listed on OfferUp. After that, the buyer contacts you on OfferUp regarding this and requests you to send him the extra payment you received.
Usually, scammers want you to make payment for the extra money you received on a platform other than OfferUp. Do not leave the OfferUp platform to return the extra money to the buyer. Always make all payments through OfferUp. Also, never return the extra amount to the buyer until the total amount from the buyer is credited to your bank account.
3] Fake verification code scam
This scam seems legit but buyers and sellers can trick you through this. The person who is looking to buy an item contacts the seller and asks that he (the buyer) wants to verify him (the seller) whether he (the seller) is a real person or not. For this, the buyer asks the seller to send his contact number so that the buyer can send a verification code to the seller's mobile phone.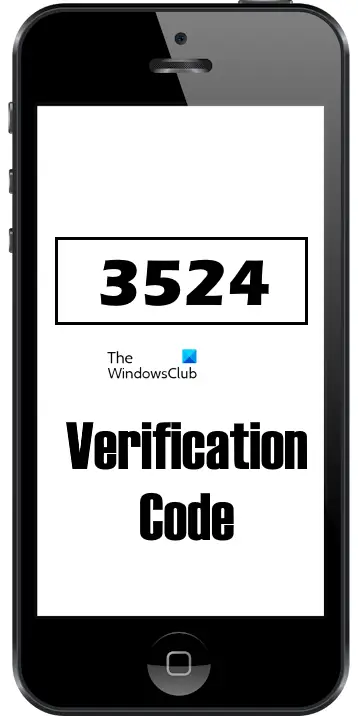 This is a type of phishing attempt in which the buyer sends a link in place of the verification code. Clicking on that link will install malware on your device. The Fake verification code scam can happen to both buyers and sellers.
Read: Top NFT scams you must be aware of before trading NFT
4] Empty box scam
As the name implies, this scam happens only with the buyers. In this scam, the buyer receives an empty box. Usually, this scam happens if you make a purchase outside the OfferUp app. If you leave the OfferUp platform to place your order, you cannot file a complaint against the seller on OfferUp.
But if you placed the order on OfferUp and received the empty box, you can file a complaint against the seller on OfferUp and you will get your money back.
Read: Avoid Online Tech Support Scams and PC Cleanup Solutions
5] Only interested buyer or Need to sell fast scam
It is good that a buyer shows an interest in the items you list on the OfferUp platform. On the other hand, it is also a good thing for a buyer when a seller offers a good discount.
Discounted items and highly interested buyers are not always genuine. They might be scammers. Therefore, beware before making a payment or selling your product. If this is a scam, you will be asked to leave the OfferUp built-in Chat facility and contact the seller or the buyer on another platform. If such a thing happens to you, stop responding to that seller or buyer immediately.
6] Shipping Scam
Imagine a situation where you ordered a product but you won't receive it. Such a scam falls under the Shipping Scam. If you place an order through the OfferUp app, you are safe. But if you leave the OfferUp app and place your order on the platform suggested by the seller, you are at risk. If you do not receive your product, you cannot complain about it to the OfferUp team.
Tips to avoid OfferUp scams
The following tips will help you stay safe while selling and buying products on OfferUp.
Never leave the app: Always stick to the OfferUp app in all conditions. Never leave the app when you are told by the seller or the buyer. If the seller or the buyer asks you to leave the app, decline his request.
Never share your personal details: If a seller or buyer asks you to share your contact details, like your address, contact number, etc., decline his request. In addition to this, scammers can also ask for your bank account details. Never share your confidential information, like credit card details, banking details, etc., with the seller or the buyer.
Never click on the links: You may be the victim of a phishing attack if you click on the links sent by the seller or the buyer. Do not click on any link.
Reject the payments through unconventional methods: You should make payment only through the payment modes accepted by OfferUp. If a seller requests you to make a payment in modes other than those accepted by OfferUp, decline the request.
That's it. I hope this helps.
Read: Avoid Online Shopping Fraud & Holiday Season Scams
How do you catch a scammer on OfferUp?
A scammer shows some red flags. If you are able to identify those red flags, you will be able to catch the scammer on OfferUp. Some of these red flags include asking you to leave the OfferUp app, asking for your personal and confidential details, asking you to click on a link, etc.
How do you outsmart a scammer?
If you doubt that the person you are talking to is a scammer, do not give the details he is asking from you. Instead, you should reject his request. If he sends you a link, never click on it.
Read next: What are different TEMU scams?


Source link

www.thewindowsclub.com