Soap2Day was a popular video streaming website that would let you enjoy your favorite shows, movies, and more for free and without any registration. However, the website used to distribute copyrighted content illegally and is now officially shut down.
What do I do now that Soap2Day is gone?
If you are disheartened by the official shutdown of Soap2Day, don't be so. There are many alternatives to this service that you can use to stream and watch your favorite entertainment content. You can use Putlocker, Anymoviess.xyz, and other websites that let you watch movies and shows without paying a penny.
What site can replace Soap2Day?
There are multiple websites that serve the same purpose as Soap2Day which is letting users watch movies and shows for free. To name some, Tubi, Vudu, and Popcornflix are some nice alternatives to Soap2Day. On the other hand, if you are fine with a subscription-based video streaming service, Netflix and Amazon Prime Video will be top choices.
Best Alternatives to Soap2Day.is website
Since the Soap2Day.is website is officially shut, you might be looking for an alternative website to stream movies and TV shows for free. Here are some good Soap2Day.is alternatives that you can use:
Tubi
Vudu
Popcornflix
Putlocker
Anymoviess.xyz
1] Tubi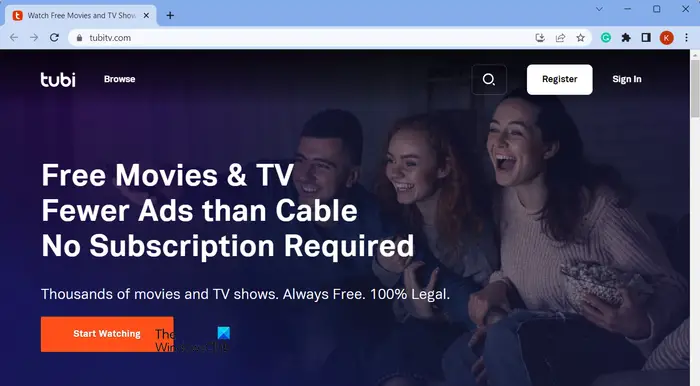 Tubi is a free streaming website to watch your favorite movies and TV shows. It contains legal content that includes thousands of movies and shows. You can stream entertainment content without having to subscribe to the service.
It lets you browse through several genres of movies and select the one you like to watch. Besides that, you can also watch K Drama, Bollywood Dreams, Cult Classics, Remakes, British TV, Nostalgia TV, and more. It also lets you watch channels like Dove Channel, FOX, CONtv, Lifetime, TV One, etc.
Tubi provides Tubi Kids where kids can watch shows and movies appropriate for their age. Additionally, a Live TV feature is also offered by this Soap2Day alternative that lets you watch live streaming videos.
Here is the link to use Tubi.
Read: Best Netflix alternatives you need to try out.
2] Vudu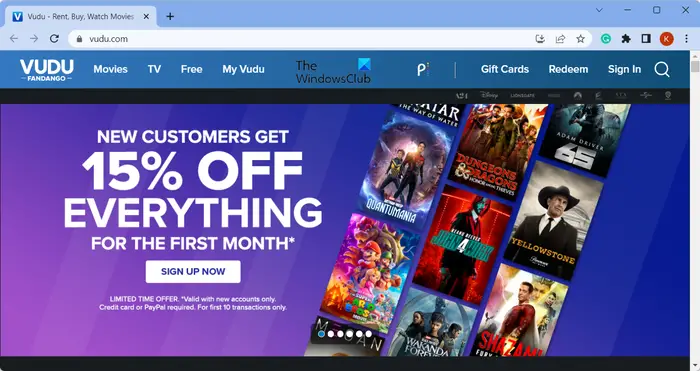 Vudu is another Soap2Day alternative that allows you to watch free entertainment content. It also lets you rent or buy some premium shows or movies. The website is legal.
It contains a dedicated Free tab. Here, you can access tons of free movies and TV shows. You can also explore movies in your favorite genres, watch the top TV series, play comedies, and stream other free content. You can also create an account on its website and manage your favorite videos.
It is also available on Play Store to use the app on Android phones. If you want to use it on your desktop move to its website here. Or, you can install it directly from Microsoft Store.
3] Popcornflix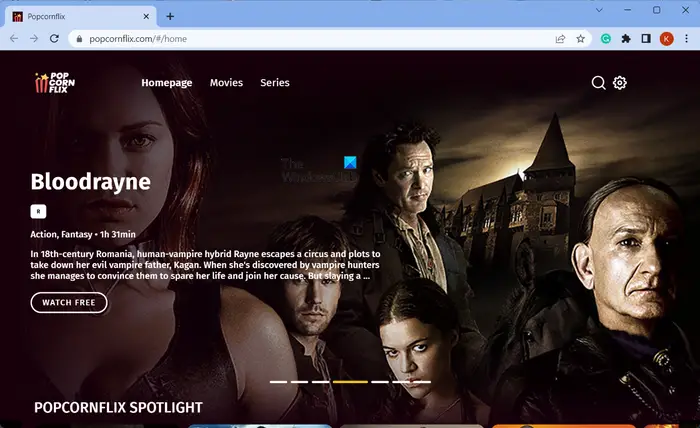 Another Soap2Day.is alternative on this list is Popcornflix. It is a legal free website to stream movies online. It also lets you watch the latest and trending TV series. You can find separate sections for Movies and Series on its website that help you easily navigate from one section to another.
A Search function is also provided to find your favorite movie or series that you want to watch. It also lets you configure some settings like Opt out of Ads personalization, etc.
All in all, it is another good option for movie lovers to watch their favorite videos for free.
4] Putlocker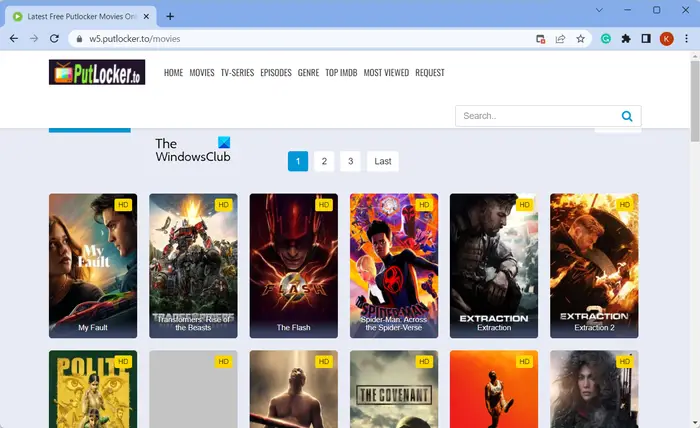 Putlocker is yet another Soap2Day alternative using which you can movies and TV shows. Just enter the name of the movie or show you want to watch in its search box and it will show you multiple results with different seasons, episodes, etc. You can select the video you want to watch and enjoy it without any issues.
It also lets you browse Genre-based movies, Most Viewed, and Top IMDB movies and shows.
You can use it here. Do note that Popcornflix is only available in USA and Canada countries. If you are outside of these two mentioned countries, you can't use this website. However, you can use a VPN to bypass the region restriction.
Read: What happened to Zoro.to? Is it shutdown or rebranded?
5] Anymoviess.xyz
Anymoviess.xyz is one more Soap2Day alternative to this list. Just like other mentioned websites, this one also lets you stream and watch movies, series, TV shows, and much more for free. You can watch featured, trending, and top-rated IMDB movies and shows without any hassle.
Now read: Best xMovies8 alternative sites to watch movies online.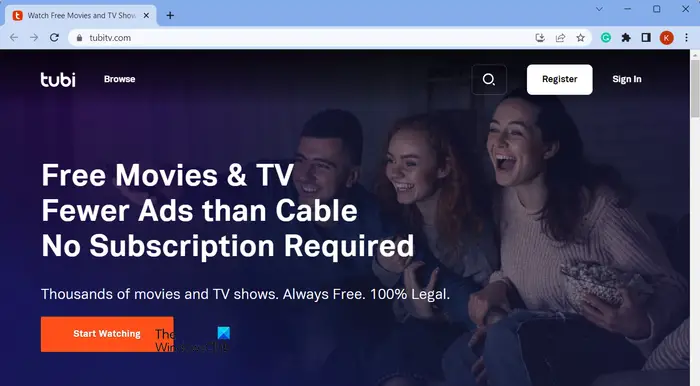 Source link

www.thewindowsclub.com