Clipt – Copy & Paste is a free app for Android that allows you to share text, photos and videos between your smartphone and your computer.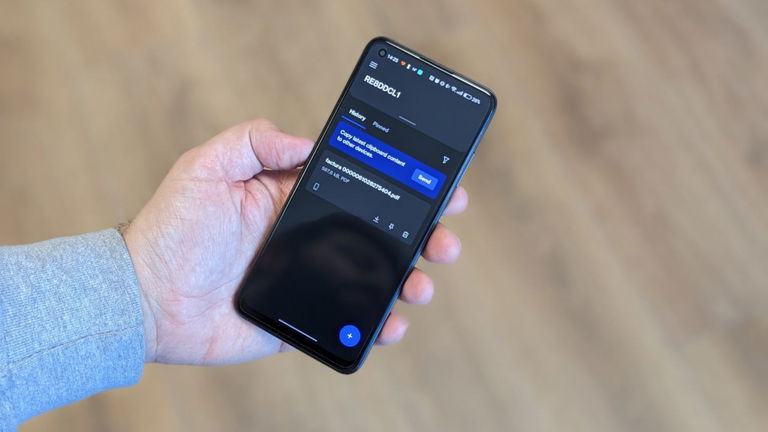 Surely more than once you have gone crazy looking for a simple method to transfer a document, a photograph, a link or a text from your android mobile to your computer or vice versa. Well, that's over, because today we are going to talk about a free application that will allow you to transfer files between smartphone and computer quickly and easily.
This is Clip-Copy & Paste, an app created by OneLaba division of oneplus specialized in creating tools for mobile devices, which enjoys great popularity in the google play storeas demonstrated by their more than 100,000 downloads and its rating of 4.7 out of 5 based on more than 2,000 reviews.
Clipt-Copy & Paste is the easiest application to share files between devices
We already told you about The best applications to share large files from the mobilebut if what you are looking for is an app to share text, photos, videos and files that is easy to use and compatible with all your devicesClipt-Copy & Paste is just what you need.
To start using Clipt-Copy & Paste you simply have to download the application from the Play Store, open it and sign in with your Google accountsince this app uses your Google Drive account to transfer the files, so Clipt only sees an identification number (of the type: 123 text_link) and so on. information is kept secure within the cloud Google.
Once logged in with your Google account in Clipt, click on the button Install on other devices and select the browser you usually use on your computer. Currently only available Google Chrome and other browsers that use this engine as Microsoft Edge, Brave, Chromium, Opera or Vivaldi.
Unfortunately, both Firefox and Safari are not supported yetbut the app developers are already working to implement them.
The next step is install the Clipt extension in your computer's browser and for this you can do it by entering bit.ly/cliptapp or by searching for the extension in the Chrome Web Store.
Then click on the buttons Add to Chrome and add extension and immediately the configuration page of the extension will open. On that website, tap on the option Begin and sign in with the same Google account that you used to sign in to the Clipt mobile app. It is important that pin the Clipt extension to the top bar of your browser for it to work correctly.
After following these simple steps, you will be able to send files from your mobile to your computer and vice versa. To do the first, you just have to open the Clipt app on your mobile and click on the button Send to send a text or a URL that you just copied to the clipboard or to the button with the "+" sign in the lower right corner to share a photo, video, or document.
For its part, to send files from your computer to your smartphone with Clipt, all you have to do is copy a text or a URL from your browser and immediately these will be sent to your smartphone through the mobile application.
If what you want is to share a file, you just have to click on the Clipt extension icon, click on the option Upload filetap on the button with the "+" sign and select the file you want to send.
In addition, both in the mobile application and in the browser extension you can see a history of everything you've shared between both devicessomething really useful for re-downloading a file that you accidentally deleted.
Clipt-Copy and paste a completely free application, without ads or in-app purchasesthat you can download directly from the link to Google Play that we leave you under these lines.


Source link

andro4all.com