Minimalist Productivity Launch is a minimalist launcher that will let you focus on the most important tasks of the day.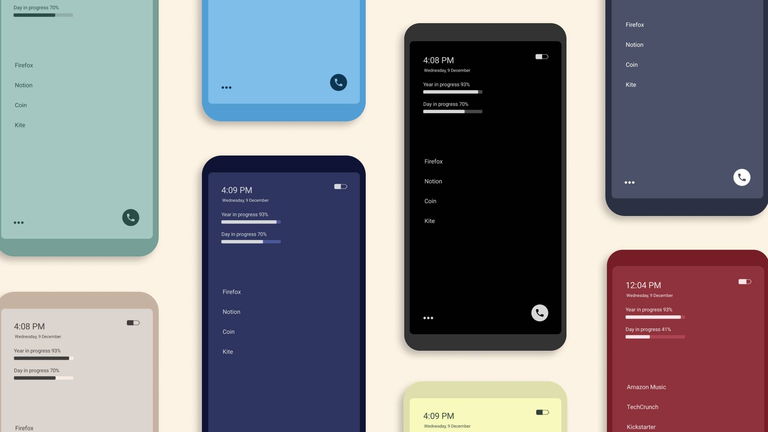 In the Google Play Store you can find a wide range of launcher for androidbeing the most popular Nova Launcher, Lawnchair, Microsoft Launcher or Action Launcher.
But all of them are based on the launcher of the google pixelPixel Launcher, and for that reason, in recent years we increasingly see more minimalist launchers on store Google.
If we talk about minimalist launchers, they will surely come to mind Niagara Launcher or Ratio, but today we want to discover a very interesting alternative to these two. This is Minimalist Productivity Launch, a minimalist launcher that has an average score of 4.7 out of 4 and that already accumulates more than 100,000 downloads in the Play Store.
Eliminate distractions with Minimalist Productivity Launch
If you have been wanting to reduce the number of distractions for some time in order to focus on the most important tasks, you have to try Minimalist Productivity Launch, a minimalist launcher that is committed to a very simple home screen in which it is divided into three parts:
Upper part: here they appear on the left side the date, the time and two counters that indicate the part of the day and the year that have already elapsed and on the right side an icon that shows you remaining battery percentage
Central part: in this section are located the applications you use the most in text format so you can access them quickly
Lower part: in this section you will see a phone icon on the right side to make calls and a button with three vertical dots on the left that takes you directly to launcher settings.
Also, if you swipe from top to bottom on the main screen the notification panel is displayed and if you do it from right to left you access an alphabetically arranged app drawer that also features a handy search bar on top.
Another of the strengths of this app is that, despite being a minimalist launcher, it does not forget about customization, since it allows you to apply 20+ different themes, both light and dark, and 20+ custom fonts so you can put your mobile to your liking.
6 little-known launchers for Android that will change your user experience
Minimalist Productivity Launch is a totally free application with ads that It is compatible with all terminals with Android 5.0 or a higher version. If you want to try it, you can download it directly from the link to Google Play that we leave you below.


Source link

andro4all.com