A lot of users prefer using an Xbox controller to play PC games. Even specific types of games demand a controller instead of a keyboard and mouse combination. However, things can be a little problematic when your Xbox controller doesn't work properly and you encounter an error like— There's a problem with our connection to the controller, 0x800708CA.
If you are facing a similar issue and looking for a way to fix it, then below we have talked about a few quick troubleshooting methods: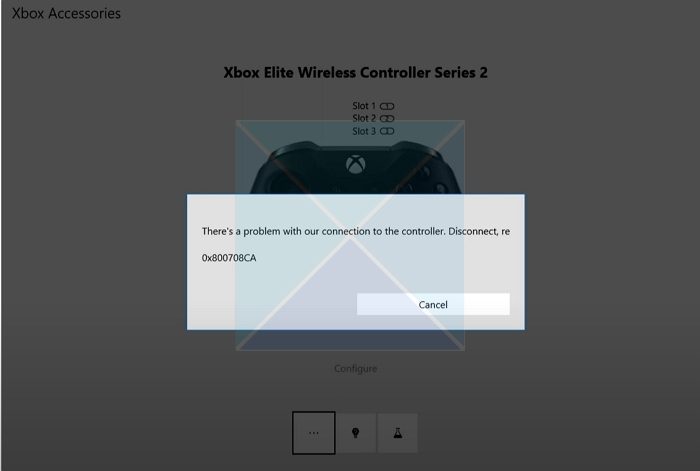 There's a problem with our connection to the controller, 0x800708CA
To fix connectivity issues with your Xbox controller and PC, you can try the following fixes:
Reconnect Xbox Controller
Download and install Xbox Identity Provider
Update the Controller via Xbox Accessories app
You don't need an admin account, but you should have enough permission to install the apps.
1] Reconnect Xbox Controller
You are experiencing connectivity issues because of a temporary glitch. You can try reconnecting your Xbox controller to refresh the connection and see if it works.
To do so, follow these steps: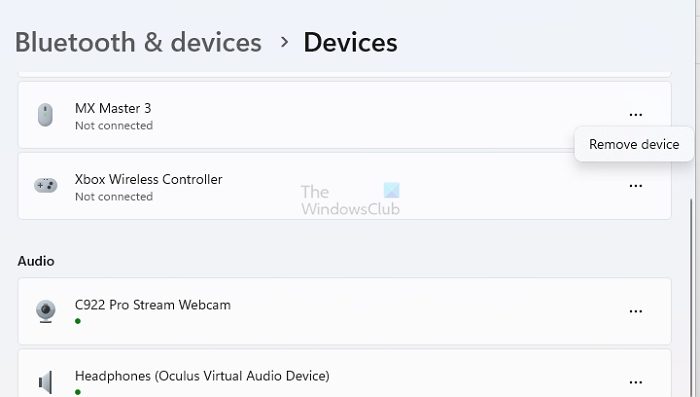 After that, click on Add device button and reconnect your controller by following the onscreen steps.
Once done, check whether you are still facing any connectivity issues.
Read:  Fix Bluetooth connection issues
2] Download and install Xbox Identity Provider
One of the easiest ways to fix connectivity issues with the Xbox controller is to download and install the Xbox identity provider. The application is meant to enable PC games to connect to Xbox Live.
However, some users reported that it also fixes the issue while configuring your Xbox controller through the Accessories app.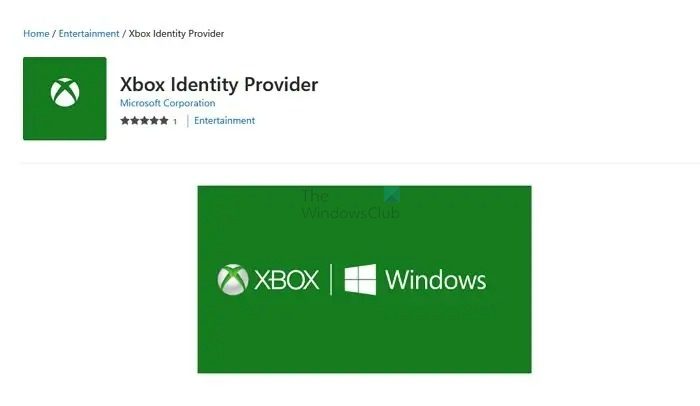 You can download Xbox Identity Provider via Microsoft Store. And after installing, reboot your PC and check if you are still getting the 0x800708CA error code.
3] Update the Controller via  Xbox Accessories app
There is also a possibility that your controller is acting weird because of a bug. And Xbox has already shipped an update for it. So you can try updating the Controller via Xbox Accessories app and see if it works for you.
First, connect your Xbox Controller to your PC.
Launch the Xbox Accessories App.
Next, select your connected controller from the list.
Click on "Configure" to access controller settings.
Over here, check for any firmware updates, and then follow the onscreen steps to update your controller.
Once done, reboot your PC and then check for any connectivity issues.
Read:  How to roll back Xbox Controller update
So that was all for how to get rid of the There's a problem with our connection to the controller, 0x800708CA error. By following the above fixes, you can fix the issue effectively. However, if you still face any issues, consider contacting Xbox for help.
Why does my Elite controller keep disconnecting?
Some of the key reasons why your Elite controller may keep disconnecting are your controller is running out of battery, wireless interference, outdated firmware, or a faulty connection. So make sure your controller has enough juice and there are connectivity issues.
How do I reset my Xbox Elite controller?
First, to reset your Xbox Elite controller, locate the small pinhole on the controller's back near the top. Press and firmly hold the pairing button inside the hole using a paperclip or similar object. Make sure to maintain this hold for approximately five seconds to ensure a thorough reset. Once the five seconds are up, release the pairing button. Finally, connect your controller to a power source and reconnect it to your Windows PC.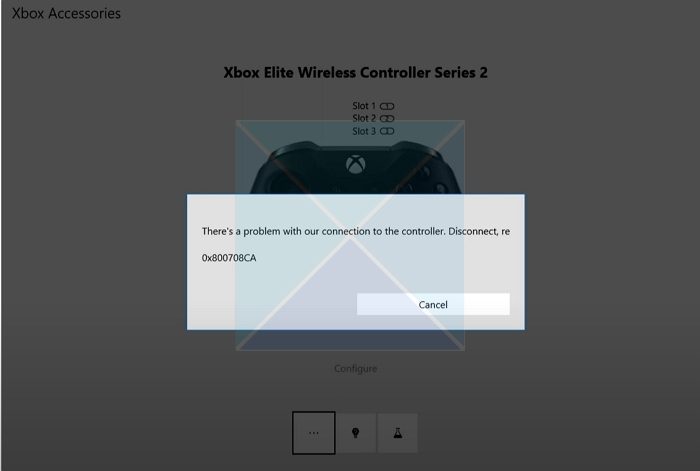 Source link

www.thewindowsclub.com