Elon Musk has made public his intentions to develop his own mobile platform if Google and Apple remove Twitter from their app stores.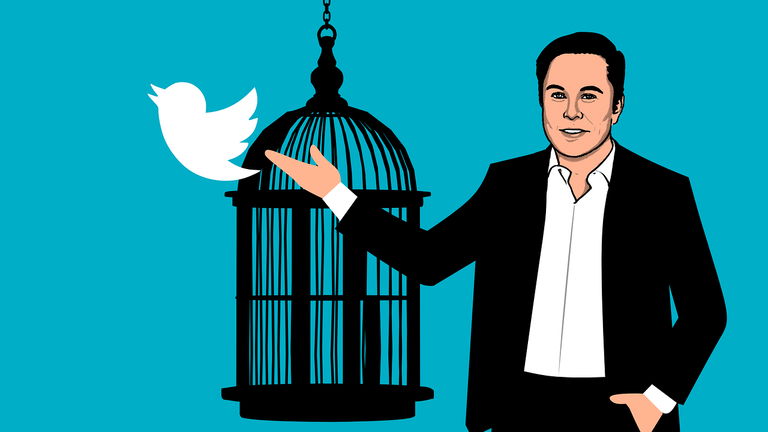 Twitter under Elon Musk's fist is becoming unpredictable. Since the world's richest man bought the microblogging social network, resignations and mass layoffs have only become our daily bread.
Musk's extravagances and the turbulent landscape have contributed to Mastodon, the decentralized alternative to Twitter, has seen its growth exponentially boosted in recent times. On the other hand, the billionaire has revealed that Would you be willing to create your own operating system and your own phone? in case Apple and Google ban Twitter from their app stores.
Are Google and Apple going to ban Twitter?
Let's go step by step. Elon Musk has made his intentions public via Twitter, how could it be otherwise. The statements have come as a response to the journalist Liz Wheeler, who asked the billionaire what he would do if both Google and Apple banned the Twitter app.
Musk responded that he hopes "it doesn't come to that, but yeah, If there is no other option, I will make an alternative phone". It is true that it has been a long, long time since new players have arrived on the scene of mobile operating systems. Although if anyone can offer something new, it is certainly Elon Musk. How many real users would that platform have after It is already another matter.
Musk's comments come after recent speculation that Apple and Google they could expel twitter of their stores. There is nothing to support this theory, nothing beyond the fact that Phil Schiller, head of marketing for the App Store, deactivated his Twitter account.
I certainly hope it does not come to that, but, yes, if there is no other choice, I will make an alternative phone

— Elon Musk (@elonmusk) November 25, 2022
We do not know why Schiller has made this decision, but it may have to do with the tumultuous situation that Twitter is going through lately. She has not been the only person to make this decision, numerous celebrities of the American star system have done the same.
What is clear is that, under Musk, there are fears that Twitter could break Google and Apple rules on hate speech and extremist ideas. In media such as Gizchina, they talk about hate speech is down since the billionaire is at the helm, but there are voices that do not quite believe it.
Will we then see an Elon Musk phone?
Make a new smartphone, itself, it's not the hardest. There are many manufacturers around the world who could be tasked with this task, and for the right amount of money, they could build one from scratch.
The problem comes when it touches develop the ecosystem for that phone. Many have already tried: Microsoft, Huawei, Samsung and Amazon are some of the biggest names, and none have managed to stand up to the Google-Apple duopoly.
It is the paradox of the chicken and the eggbut with technology. In other words: for a new platform to work, you need apps. For developers to build such apps, you need a platform that works. Yes, you could spend an indecent amount of money to try, but getting it to go ahead is very difficult.
And the curl curls even more when we realize that the people you want to compete against has controlled apps that are considered basic. Neither Apple nor Google are going to help create apps for a platform that could become a potential competitor.
And while Elon Musk would have to replicate the success of Google and the Play Store in months (not years), Musk is famous for breaking norms in established industries. There is no doubt that, if he wants, he will put into circulation a platform and smartphone developed by his company, but it is more difficult for him to be successful. The really paradoxical thing about it all is that, seeing what Tesla and Space X have achieved, if anyone can get it, it's him.




Source link

andro4all.com