Minecraft is a popular game that offers a worthwhile experience of crafting a world, boxed out of blocks. In recent times, many users, due to various reasons, want to know other games with Minecraft personality and backdrop. In this post, we have jotted down some of the best sandbox games like Minecraft.
Is Minecraft the best sandbox game?
Minecraft is no doubt a title that has fixed its place in the heart of many gamers. And unarguably, it has a lot to offer. With its open-ended nature, space for creativity, and with its two primary modes, it would be no offense to anyone if I say Minecraft is one of the best sandbox games.
Best Sandbox Games Like Minecraft
If you are interested in Minecraft, yet want to explore other Sandbox Games like Minecraft, go through the list jotted below. Do keep in mind that the list is not exhaustive, there are some other wonderful games, but unfortunately, they couldn't make our list.
Trove
Roblox
Creativerse
Minetest
Kogama
Let's get started and discuss these alternatives in detail.
1] Trove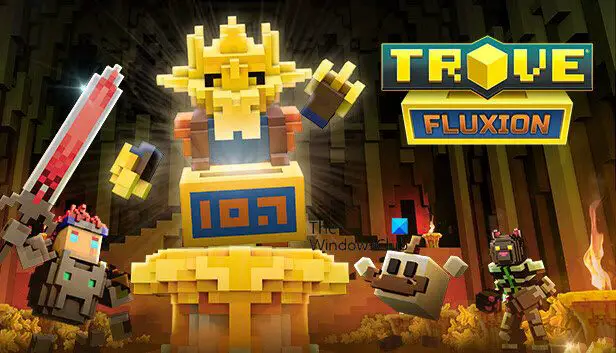 Minecraft but in cubic-shaped pixels? Yes Please!  Trove makes this demand meet. This alternative rocks the multiplayer vibe by offering vast characters with a sense of unique style and skills. Here, the universe is packed with all sorts of mystic creatures, and wild entities, making this a worthwhile experience.
Just like Minecraft, you'll be your own boss, with no restriction on teaming up with fellow Trovers and crafting a whole new world of rad weapons. Trove awaits on Windows, macOS, Xbox One, Nintendo Switch, and PlayStation 4 along with a free gaming experience on Steam. So, get the game so that you won't miss out on this wild ride.
Related: Best Survival Games available for Windows PC
2] Roblox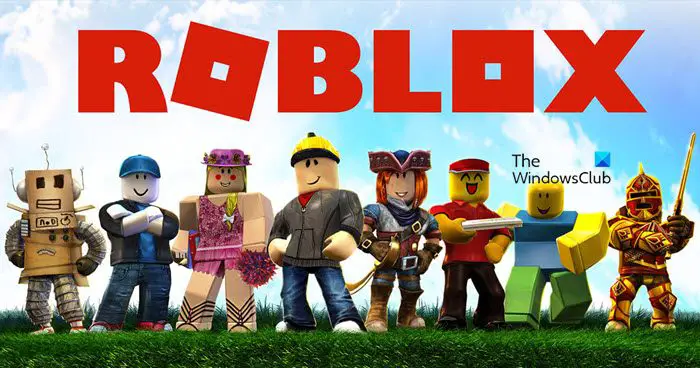 Roblox needs no Introduction, however, how can we not discuss the game's glory in its supreme forms? Just like Trove, Roblox is also a multiplayer platform that comes with its own create own civilization background.  Here staying alive and surviving needs crafting a roof over your head along with developing terrorizing weapons.
Roblox is an unraveling game that surprises its adventurers with thrilling escapades as they succeed in the game. Getting up against web-based societies in a race to shield the personal sanction, how much more exciting this can become? Well, I'll say more as getting the gripping Squid game, two in one makes it more special.
Not to forget! Roblox allows you to play the game and share the experience with school pals by summoning Roblox magic on any Chromebook. What are you waiting for? Go and grab the game as it is available on Windows, macOS, iOS, Android, and Xbox One.
Read: Roblox not launching or working on Windows PC
3] Creativerse
Creativerse believes in a free-for-all concept, hence the game is free for you to play. However, for users who want some extra razzle and dazzle, some shiny goodies that come with customization options, they can opt for in-game purchases.
Imagine a whimsical ride where you are frolicking through a land of biomes, critters, and treasures. The game navigates the players through a wild adventure in a 3D realm, where crafting and resource gathering are the backdrop. Here, finding Giggling woods, dancing stones, shimmering ores, and funky-fresh plants to whip up some new inventions is the only way to success.
Wait! There's more, Creativerse not only allows you architect-uring things but also makes you feel like one via its blueprint feature. So, choose Creativerse, if you have gear up for a whimsical version of Minecraft.
Read: Popular Word Games for Windows from the Microsoft Store
4] Minetest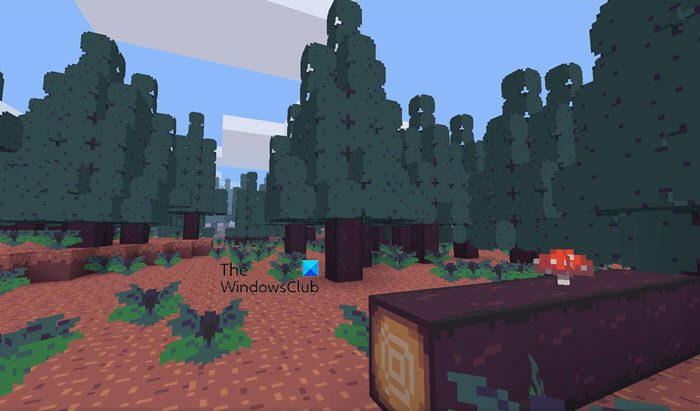 A heavily Minecraft-influenced alternative is Minetest. Here, players can access free will to their hearts and make their dream come true without any constrictions. Just like Minecraft, players will gather resources from the environment to craft tools, weapons, and structures.
In Minetest, players can opt for either single-player or multiplayer, it's their choice. Since the app is available on multiple platforms including Windows, macOS, Linux, and Android, go grab yours.
Read: How to show FPS in games on Windows PC?
5] Kogama
If you are looking for combined mixtures of Roblox and Minecraft, Kogama is there for you. The platform showcases an extensive library of games that ensures there's something for everyone. Character customization as well as multiplayer feature make this alternative a good choice. Here, players can decide the skin, outfits, and accessories of their characters and then share this with their friends on chats.
Here, players are required to work hard to earn the in-game currency called Gold. This allows the users to buy cosmetic items, and additional content and further elevate their customizing experiences.
This voxel-based game gives similar vibes to Minecrafty and is quite easily accessible due to its availability on various platforms, including PC, Mac, iOS, and Android.
So, these were some of the best Minecraft alternatives that you must download and play if you are bored of doing the same thing in Minecraft.
Also Read: List of Best Games in Microsoft Store for for Windows
Are there any games similar to Minecraft?
Yes, there are brilliant games that can match Minecraft energy in their features. Some of them include Roblox, a platform that offers multi-creative games and comes with no cost. Then there is SubNautica, an underwater exploration game. Minecraft but taking a wild dive, plunging headfirst into the sea adventures and teeming with far more malicious sealife than cute Guardians, and Drowned. This alternative plunges us into a wild ride where our mission is to gather all the fancy gizmos, and gadgets to make the most out of it. Oh! and another aspect to keep in mind, taking things here for granted will have consequences.
Read: Where are Minecraft Worlds saved on Windows PC?
Apart from SubNautica, there is a shady zombie version, The Forest, where giant red-eyed spiders, wait patiently in the corners for their next prized possession, and survival demands living with bare minimum equipment, there's PixArk: Pokemon games like Minecraft, that make the blending imagination of Pokemon, a classic game, and Minecraft, the blocky wonder possible. Available on almost all platforms, including Nintendo Switch, Xbox One, and Windows, PixARK is available to download on Steam at some not-so-hefty price.
Read: Best Survival Games available for Windows PC.


Source link

www.thewindowsclub.com