Twitter – now rebranded as X – no doubt is a great platform that has been not only liked by millions of users but celebrities alike. However, using the same app for a long time period can make it boring, normal, hence, worry not. In this article, we'll be seeing some of the best Twitter alternatives that are popular as well as unique in their own style.
Best Twitter Alternatives that are popular
A lot is going on with Twitter, and if this or for some any other reason, you are looking for popular and best Twitter alternatives, see the list prescribed below:
Mastodon
Discord
Aether
Tumblr
Clubhouse
Reddit
Threads
Let's find out more about these popular apps.
1] Mastodon
Nowadays, finding decentralized social media is quite rare, as Twitter and many other popular are not one, however, Mastodon offers this privilege. With its healthy community-friendly interface, to its being an open-source platform, the list of features is long.
Apart from the basics, such as chatting, and posting up to 500 characters, sharing blogs is an additional gift. Although it may lack some functions that other competitors have, its privacy-focused policy and the fact that individuals may manage their data and privacy settings make this alternative worthy of giving a try.
2] Discord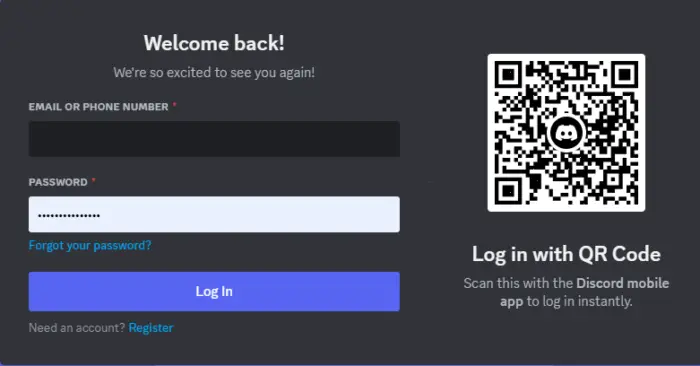 Discord is a popular community app, that opens the door of multiple choices for users. Unlike Twitter, people can not only join other communities but can make their own, also not to forget, they can make discord servers for their friends. It's a free app that offers 100 servers, however, to upgrade this, and go on to 200 servers, a premium discord membership is also available.
The app started with a concentration on gaming chat rooms and has now evolved into a hub for answer-seeking. Discord gives more freedom to the user than Twitter as users are allowed to set boundaries with their content and channel. Compared to Twitter, Discord provides more control over information exchange and direct conversation.
3] Aether
If you are looking for a combination of Discord and Mastodon, check out Aether. The app is entirely private, peer-to-peer, with no server interference. The post will be saved for 6 months, one hand saving your internal storage, the other hand deleting the post and memories. Users can perceive this feature either way, thus select your choice wisely. Aether is available for Windows, macOS, and Linux, however, there's no mobile version yet.
4] Tumblr
Tumblr is in the market for a long time and is still going strong for its umpteenth features. One of the known ones is its ever-famous memes, that can always be found on various sites, such as Twitter, Facebook, and Instagram. Art, Images, Literature, and so much more is available on the app. Although its interface is quite similar to Twitter, so there must not be any issue, some difficulty may rise with a higher emphasis on hashtags for discoverability. However, it can easily become normal, so do give the carbon copy, Tumblr, of Twitter a chance.
5] Clubhouse
Clubhouse is an auditory-driven social media that fosters the concept of freedom of speech. Here, a conversation takes place in a live podcast forum. It enables the users to bond through their shared political interest, explore novel concepts, and therefore, is capable to assemble nearly one million users. Clubhouse maintains a strict policy on privacy, but their lack of videos, images, and texts, and only profile pic, sometimes deter the potential customers.  The app is completely ad-free, so do give Clubhouse a chance, if socializing is your forte.
Read: How to stop videos from playing automatically on Twitter?
6] Reddit
One of the emerging names in this business, Reddit may not need much introduction, like Discord. The app is mostly about discussion and debate where users engage in deep dialogue. This platform is organized and targeted when approaching content sharing and conversation. There are various subreddits, communities in general words that you can join, and then enjoy.
Undoubtedly, Reddit has had one of the greatest pop-cultural impacts, some might argue that even more than Instagram, Especially with the help of memes and discussion. So, if you are looking to try out something different do give this service a try.
Read: Twitter app for Windows PC review
7] Threads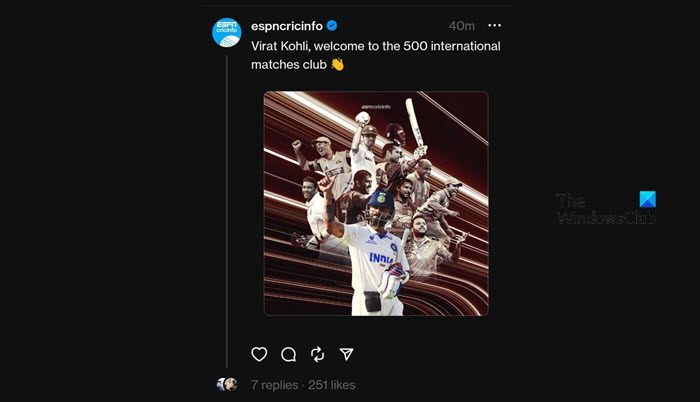 Last but defiantly not least, we have Threads by Instagram (or Meta). Threads is the most recent Twitter alternative and is sure an alternative. A lot of netizens started calling out Meta for cloning Twitter. However, do keep in mind that almost every social media platform is a clone of another. It allows you to create a post of up to 500 characters, you can upload photos and videos for up to 5 minutes.
The best thing about Threads is that you don't have to create a separate account to access it, you can use the Instagram account to create a Threads account. It also allows you to follow your Instagram followers who are available on Threads. However, there is one shortfall, if you want to delete your Threads account, you need to delete your Instagram account as well. Do keep in mind that the service is infant right now as it progresses, they will add more features and options to the mix.
These were some of the best Twitter alternatives that you can use right now.
Also read: How to create a Poll on Facebook Groups and Twitter?
Which Twitter alternative is best?
The last decision must be yours, however, it's necessary to consider some facts before selecting 'The one'. Check the platform's focus and make sure that it aligns well with yours, consider the platform's privacies policies, and so on, and then make the decision. Mastodon, Tumblr, Aether, and Discord are some of the names that provide all of the above features along with many more. In the upcoming section, we'll learn more about these alternatives.
TIPS: Useful Twitter Search tips and tricks guide
Is there a rival to Twitter?
Right now the biggest rival to Twitter is Threads. It not just copies Twitter but also adds some much-awaited enhancements to the app. Do keep in mind that Twitter has to deal with this after experiencing turmoil in its management. However, the arrival of Threads is a piece of good news for users as now you have more options as Threads Twitter's monopoly.
Read: Best free Twitter clients for Windows PC.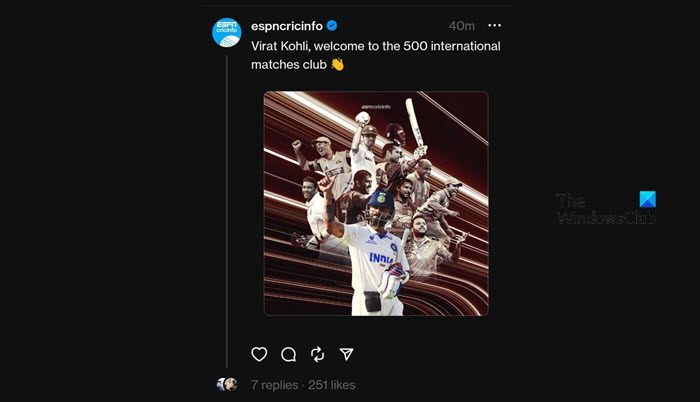 Source link

www.thewindowsclub.com