Monday, July 3, 2023, 4:37 PM 20 PM Indochina time

Pearl Abyss has announced details of the "Black Desert FESTA", a Black Desert community event that ended successfully on July 1st with a Heidel Banquet. And broadcast live around the world in up to 9 languages, which at the event introduced various main content such as new horses like "Doom Imagination", "Asia Regional Championship Base War Competition", the new kingdom "Ulu Kee". Ta" and hunting patterns new treasure item as well as the launch date "Awakened Megu" and "Boss Naga" who rips souls with the power of a charming fox.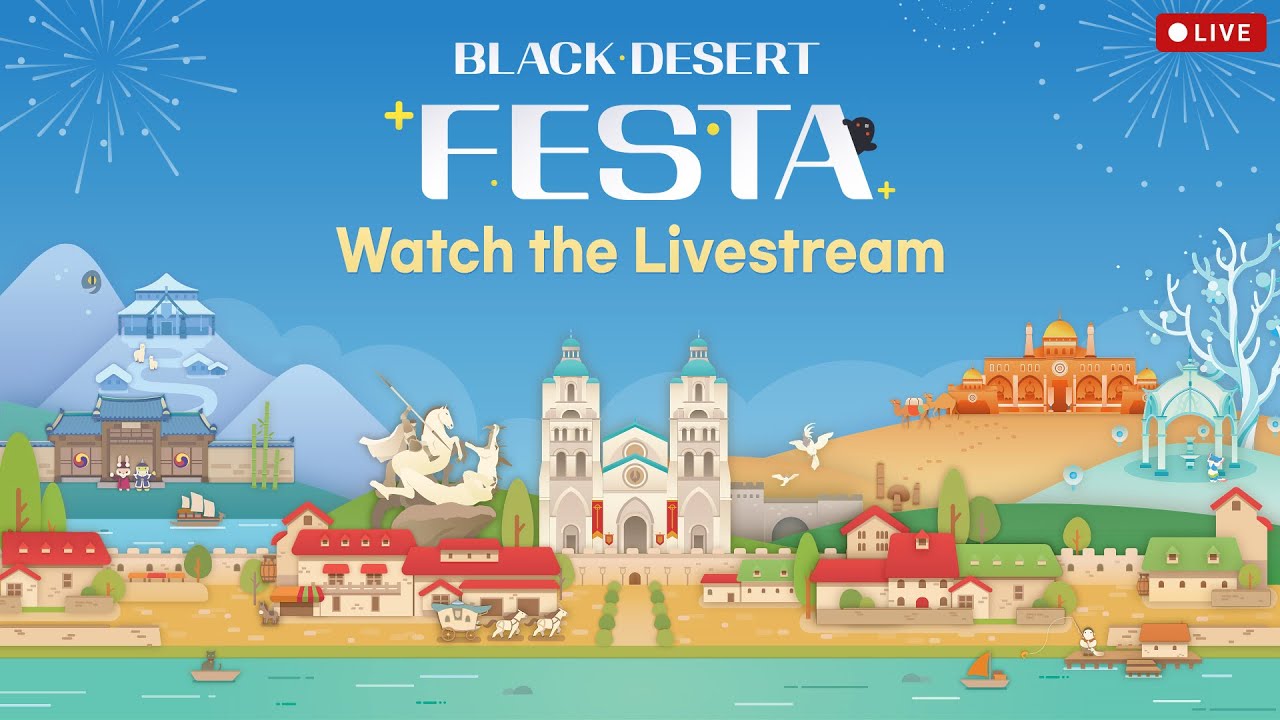 Megu Awakening Job Priest who binds a contract with the Fox God Eventually making its way to Black Desert on July 5th, she uses dual fans as an Awakening weapon to strike enemies with long range attacks and her dance-like fighting style.
Black Desert also revealed details about "Naka," a new serpent-like boss that will enter Black Desert SEA on the same day as Megu's awakened class. which Naka is different from other bosses In the fight against Naga, adventurers must avoid attacks. And at the same time, adventurers have to protect objects in the middle of the battlefield as well, and soon in the Black Desert Thai server. is going to organize a summer event "Wang Badan" from July 26 onwards
Adventurers are invited to enjoy a variety of mini-games such as chasing where players have to choose the role of a rabbit or a turtle. It is a story inspired by Korean folk tales. The rabbit's faction must escape the tortoise's pursuit in order to save their liver. And, of course, many rewards are prepared for the adventurers who win these mini-games. Watch a preview of the summer activity "Wang Badan"
The last fantasy horse "Imaginary Doom" has been revealed. The Imaginary Doom displays blue flames which appear in a new way. It is an update on the original Doom's "Horse Hell" style. just like a new look The imaginary Doom can use unique skills. to summon up to two more and can have guild members or party members ride them. Imaginary Doom is coming to Black Desert all over the world on July 19th.
All Adventurers can now own a Magical Horse. Due to the secret behind the event items The "VIPICO's Toy Rocking Horse" that was given to all adventurers was revealed at the party. from the 5th of July onwards Adventurers can earn and use "Vepico's Horse Horn" to magically transform a toy rocking horse into one of the 3 illusory horses. Those who haven't received this item can claim it in the challenge window.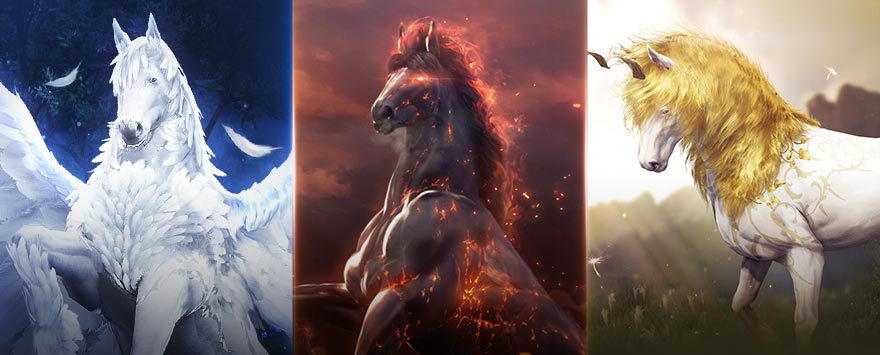 As previously announced, Adventurers in Black Desert SEA and Southeast Asia will be able to meet in the game from September onwards. To celebrate this cross-server update, Black Desert is bringing back the Asia Championship. But the overall format will be adjusted to Node War. from this update Adventurers from Asia regions including Korea, Taiwan, Hong Kong, Macau, Thailand, Southeast Asia and Japan will be able to participate in the championship.
New content "War of the Roses" "War of the Roses
It is a new content of Conquest War that many adventurers have guessed from the shadow that was previously revealed in the event announcement. Compared to the previous Conquest War The rules have been changed to allow adventurers to experience a more realistic battle. The size of the battlefield will be greatly expanded than before. in this fight Up to 300 adventurers will join one of the two factions. All adventurers can play without restrictions, equipment scores will not be effective in this battle. The War of the Roses will be updated on August 26 and more details will be revealed later. Can watch a preview of the War of the Roses
New kingdoms and hunting styles for experienced adventurers
As for the new kingdom "Ulukeetha, the land of glory" has already been revealed. Ulukita is located in a citadel and mysterious land beyond the cliffs at the southern end of Mediah. It consists of four hunting grounds. Two of which were revealed during the feast. "City of the Dead" and "Tungrad Ancient Ruins" are both suitable for those with a minimum equipment score of 700 or more.
The new content, "Lantern of Dekir", will bring a new experience to the existing hunting grounds. when using this item Adventurers will be able to awaken the surrounding monsters. To be stronger with a new attack style. In addition, the captives will definitely be developed. As well as increasing the chances of obtaining DUO: Debohregar's Necklace.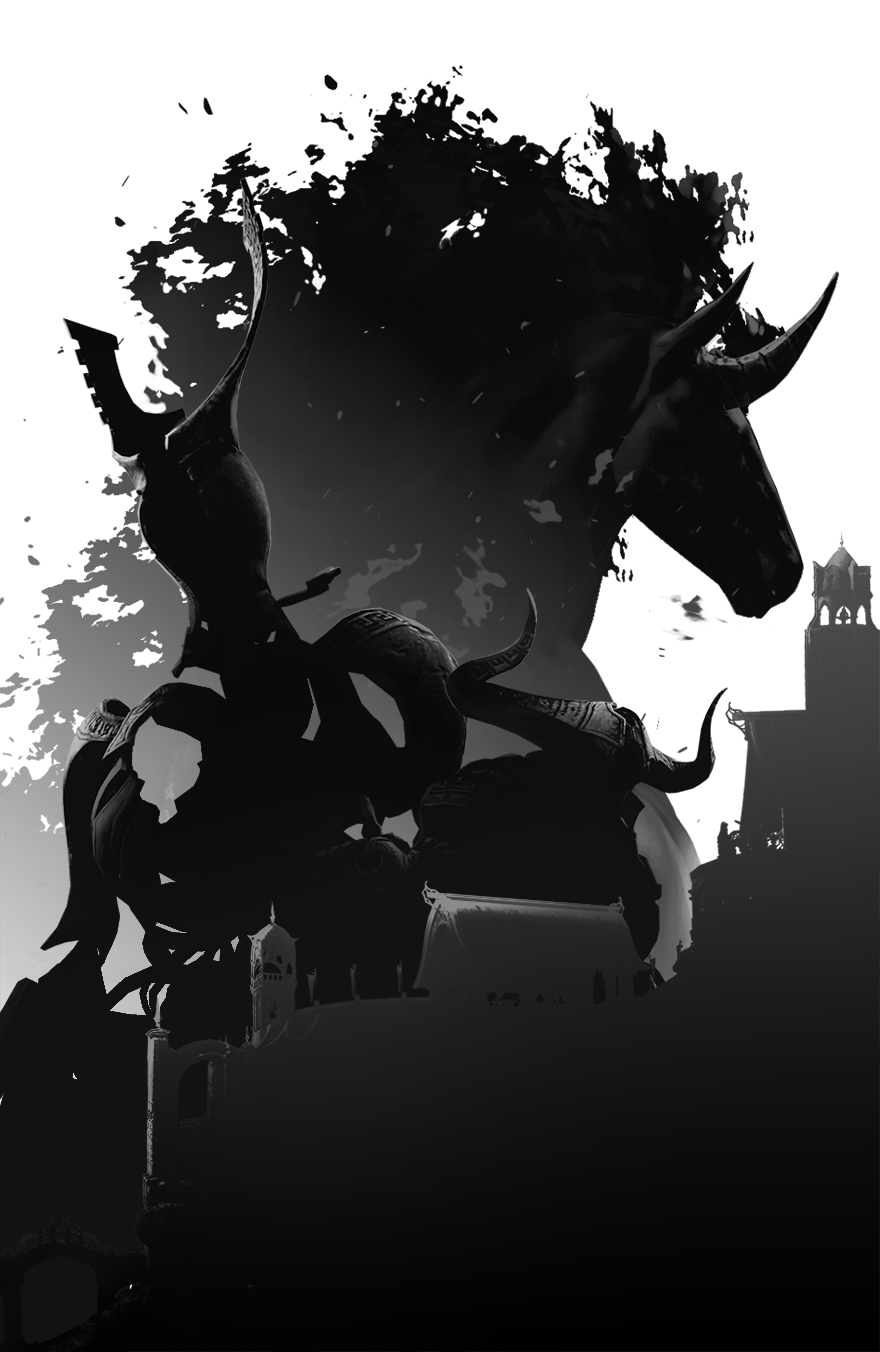 new treasure item "Lafi's modified binoculars. Bed Mountain"
Another treasure item that was revealed during the banquet. "Lafi's modified binoculars. Bed Mountain" will allow the adventurer to teleport to the residence of a guild member or party. Because this treasure uses existing materials. The difficulty level of obtaining this treasure item is expected to be lower than other treasure items in Black Desert.


Source link

www.4gamers.co.th