Many Windows users reported that the HWiNFO driver is not installing or working on their computers. As per the error message, Windows fails to install the driver in question. However, the users were not really trying to install the driver; instead, they just wanted to open a game or some other app. In such a situation, Windows displays the following error message:
Cannot install the HWINFO driver! Close all system monitoring tools, check antivirus/antimalware filters and try again.
OR
Cannot install the HWINFO driver!

Try to:

-Disable Core isolation/Memory integrity setting in Windows

-Check antivirus/antimalware filters

-Close other system monitoring tools
Cannot install the HWiNFO driver on Windows 11
HWiNFO is a hardware information and monitoring tool that provides detailed information about your computer's hardware components. The driver is neither malware nor virus; instead, it helps in monitoring the system's performance and it is required by the tool. If you cannot install the HWiNFO driver, follow the solutions below.
Reinstall the HWiNFO tool as an administrator
Disable Memory Integrity temporarily
Disable Driver Signature Enforcement.
1] Reinstall the HWiNFO tool as an administrator
Before you begin, Restart your computer, uninstall the Update the HWiNFO tool, download its latest version from the official website (hwinfo.com), and then run the setup file as administrator and see if it helps.
2] Disable Memory Integrity temporarily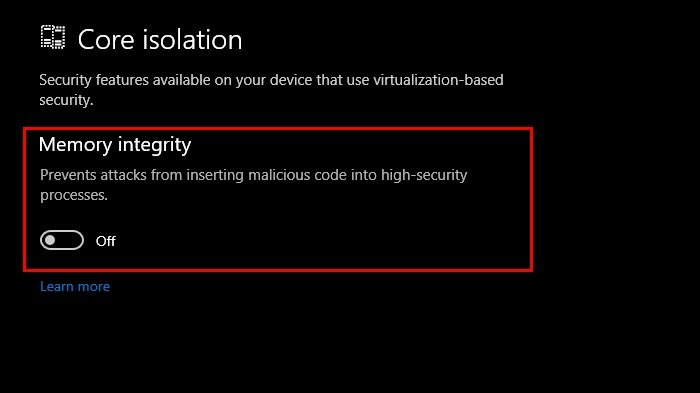 Memory Integrity helps in protecting Windows Kernal from viruses and malware. As mentioned in the error message, we need to disable the security feature so that it doesn't conflict with HWiNFO. Do keep in mind that after you have launched the app that was crashing or installed the HWiNFO driver. Follow the steps mentioned below to do the same.
Search out "Windows Security" from the Start Menu.
Now, go to the Device Security.
Go to Core Isolation > Core isolation details.
Disable Memory Integrity.
Now, check if the issue is resolved.
3] Disable Driver Signature Enforcement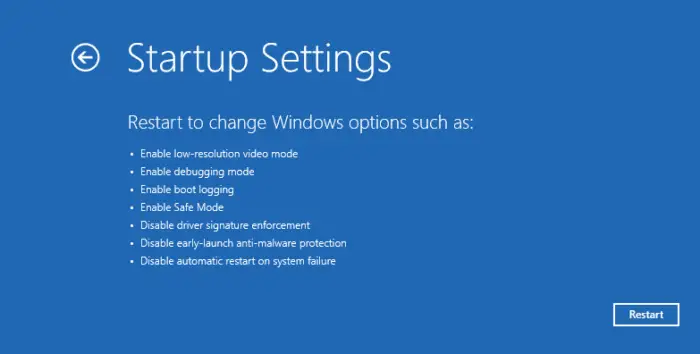 The Driver signature enforcement is a security feature that prevents unsigned drives to installed on Windows computers. It only allows those drivers that Microsoft has signed. On Windows 11, it is possible to disable Driver signature enforcement, so that you can easily install unsigned drivers.
To temporarily disable driver signature enforcement, follow these steps:
Right-click on the Start button and click on Settings.
On the left side of the screen, click on System.
On the right side of the screen, click on Recovery.
Scroll down the screen and click Restart now, next to Advanced Startup.
Once your computer starts, click on Troubleshoot and then click on Advanced options.
Now click on Startup Settings and then click on Restart.
You will get multiple options. Select F7 from the keyboard to disable Driver Signature Enforcement.
Now, your computer will start with Driver Signature Enforcement disabled.
Now you can install your driver easily, but it would be better if you enable it as soon as possible because your computer remains at security risk at that time.
That's it!
Read: How to show CPU and GPU temperature in System Tray?
What is HWiNFO.SYS Driver?
HYiNFO.SYS is a driver that the HWiNFO tool installs so that your computer can talk to its hardware and external devices. It collects information about the attached hardware and monitors the performance and status of the system.
What to do when HWiNFO64.SYS Driver not working after the Windows Update?
If HWiNFO64.SYS Driver is not working on your computer after an update, download the latest version of the HWiNFO tool and run it as administration. If that doesn't help, uninstall the last Windows Update and see.
Read: Fix Black Screen after Windows Update.


Source link

www.thewindowsclub.com