When you launch an application on Windows 11/10, you can restore it and change its size by dragging its edges or corners with the help of your mouse. According to some users, they cannot resize opened windows, the restore and resize windows feature is not working, or they cannot minimize and restore the opened windows. For others, vertical resizing works well, but they cannot resize horizontally.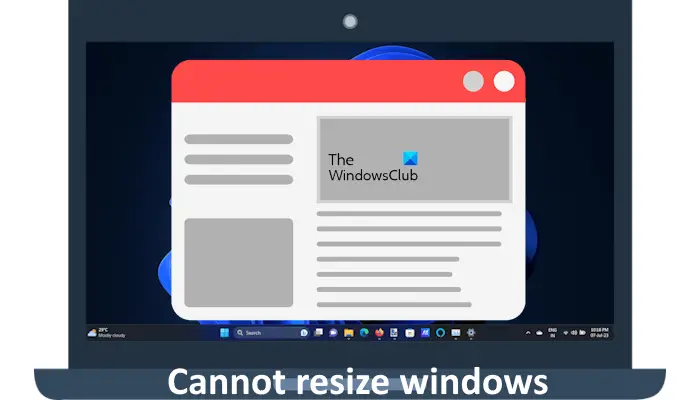 Do note that this issue is unrelated to the non-resizable windows, as the non-resizable windows have a fixed size. You can however resize unresizable windows using tools like ResizeEnable.
Cannot resize windows on Windows 11/10
If you cannot resize the opened windows on your Windows 11/10 computer, use the fixes provided in this article. Before you proceed, we suggest you restart your computer and see if it works. Restarting the Windows device worked for some users. You can proceed further if the issue persists after restarting your computer.
Is the Restore button missing from the Title bar?
Use keyboard shortcuts
Check your Display resolution and Scale settings
Turn off the Tablet Mode
Check Explorer addons in any
Restore your system
Perform an In-place Upgrade
Let's start.
1] Is the Restore button missing from the Title bar?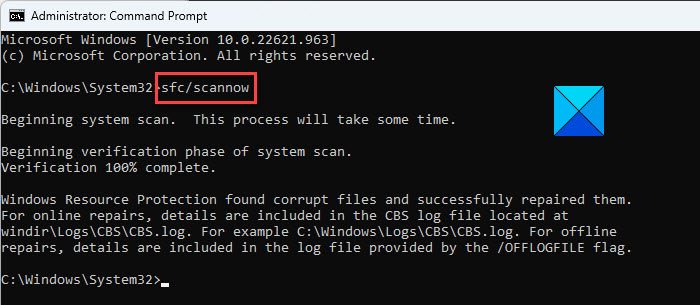 To restore an opened window, you have to use the Restore button provided in the middle of the Minimize and the Close buttons on the top right side of the Title bar. If the Restore button is missing from the Title bar, some of your system image files might have been corrupted. In this case, you have to repair your corrupted system image files by using System File Checker and DISM tool.
The problem may also occur if the program is not installed correctly. Hence, uninstall and reinstall the affected program.
2] Use keyboard shortcuts
You can also use the keyboard shortcuts to restore the opened windows. Try the following keyboard shortcuts and see which one of these works:
Alt + Spacebar
Win + Down Arrow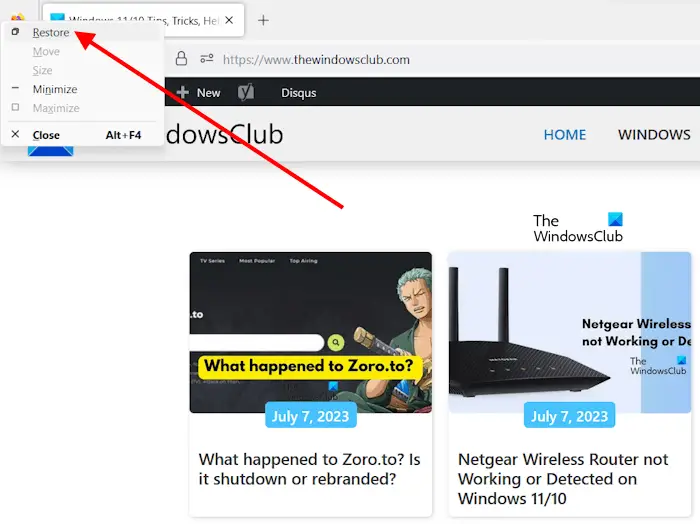 The Alt + Spacebar brings a small popup window on the top left corner of the opened app. After pressing the Alt + Spacebar keys, you can select the Restore option. This will restore the opened window.
If the above two shortcuts work, check if you can resize the window by using your mouse or not.
3] Check your Display resolution and Scale settings
If the problem persists, check your Display and Scale settings on your Windows device. Follow the steps provided below: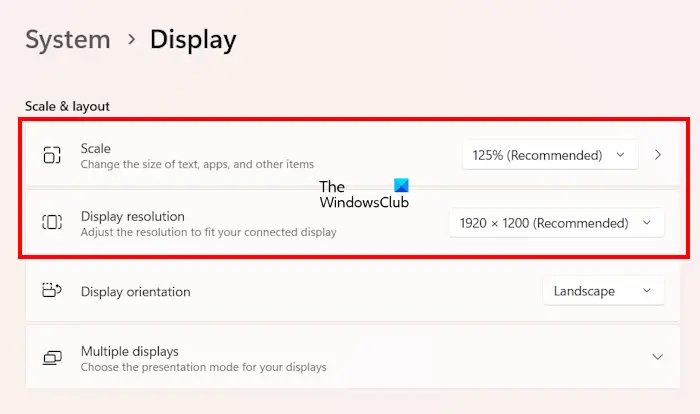 Open Windows 11/10 Settings.
Go to "System > Display."
Under the Scale & layout section, the Scale and Display resolution should be set to Recommended. If not, set both settings to Recommended.
4] Turn off the Tablet Mode
One of the causes of this issue is the Tablet Mode. Windows 10 devices have Tablet Mode. But in Windows 11, Microsoft removed this feature and made it available only on Windows 11 touchscreen devices. Hence, if you are a Windows 10 user or if you have a touchscreen device with Windows 11, it is possible that you have enabled the tablet Mode accidentally. Check this and disable it (if applicable).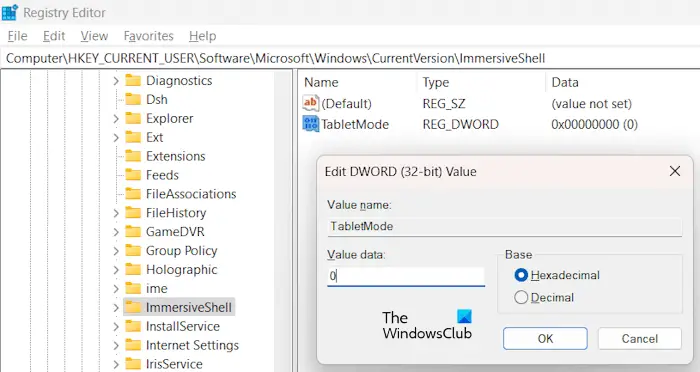 You can disable Tablet Mode via Settings or by modifying Windows Registry. If you use the Registry method, make sure that you modify the correct key in Registry as incorrect changes in Registry can make your system unstable. It is always better to create a System Restore Point before making any changes to the Registry.
5] Check Explorer addons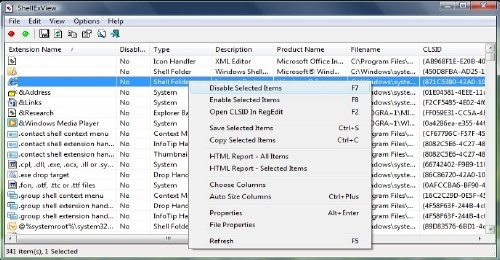 Installed Add-ons are usually the culprit! Check if you have installed any helpers or add-ons to your Explorer. Uninstall or disable them. Often, even 3rd-party shell extensions can cause Explorer to crash on particular actions. Several programs add items to the right-click context menu. To see them in detail, you may download the freeware utility ShellExView.
It will let you view & disable suspect 3rd party shell extensions. Using the trial & error method, you may disable/enable the extensions to try and identify if any of them are causing a problem. ShellExView can also be used for solving context-menu problems in Explorer, like, say, if the right-click is slow.
6] Restore your system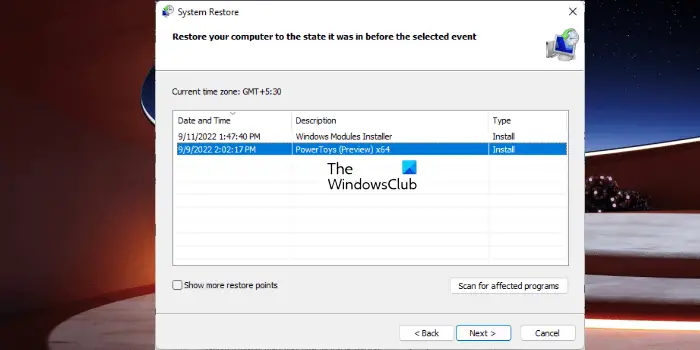 If your system worked fine previously and the problem started occurring after you made some changes or installed a software on your system, System Restore can help you fix this issue. Restore your system and select the date before which the problem started occurring on your system.
7] Perform an In-place Upgrade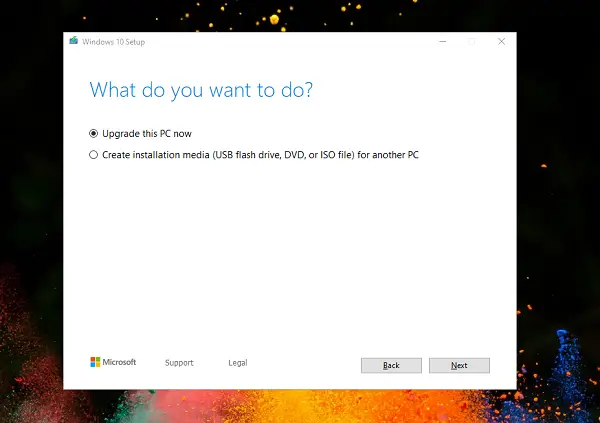 If the problem occurs in all apps or programs you open on your system, an In-place upgrade can help. The In-place Upgrade will repair your system by reinstalling the Windows operating system without uninstalling the currently installed Windows OS. That's why there is no risk of data loss. However, you can create a backup before proceeding.
Read: System Restore is not working on Windows.
How do I make an application fit my screen?
You can make an application fit your screen by maximizing it. To maximize an application, you have to click on the Maximize button on the toolbar. Alternatively, you can also maximize a window by double-clicking on its Title bar.
How do I change the size of my apps in Windows 11/10?
To change the size of your apps in Windows 11/10, first, restore it. After that, place your cursor on its edges. Your cursor should be changed to a double-sided arrow. Now, press and hold the left click on your mouse and drag the edge to change the size of the app.
Read next: How to resize Explorer & Program windows to an exact size?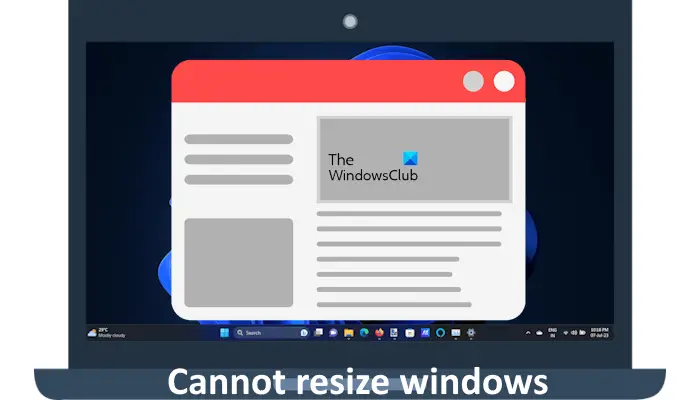 Source link

www.thewindowsclub.com