InDesign is one of the best desktop publishing software available. You may want to work in InDesign and then place it in Word. This means you need to know how to export InDesign documents (INDD) into Word.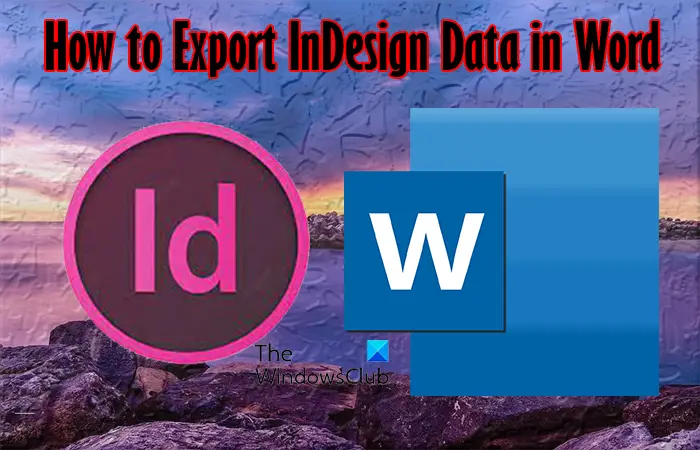 You may want to place InDesign data in Word if you want to use an InDesign template and you want users to be able to fill in sections. They may be more comfortable using Word. You may have tables of text data that you want to place in Word.
How to export InDesign document to Word
If you want to be able to use your InDesign document (INDD) in Word, you can do so. This article will show you creative ways that you can use to Export your InDesign document in Word.
1] Convert InDesign file to PDF and then to Word
Whenever you want to export InDesign data into Word, you can use the PDF option. This method is where you export the InDesign as a PDF (Print) and then use Acrobat Reader to convert it to a Word file.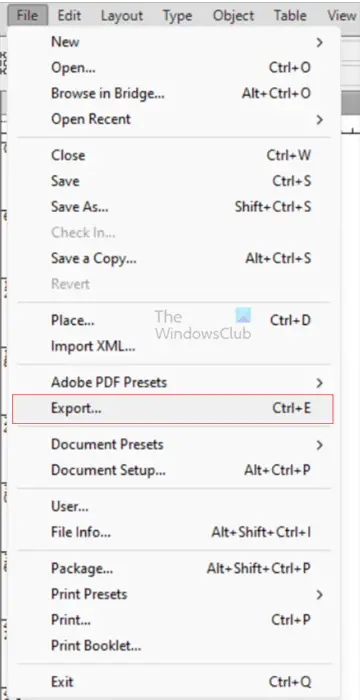 When you have opened or completed the InDesign file, go to File, then Export or press Ctrl + E.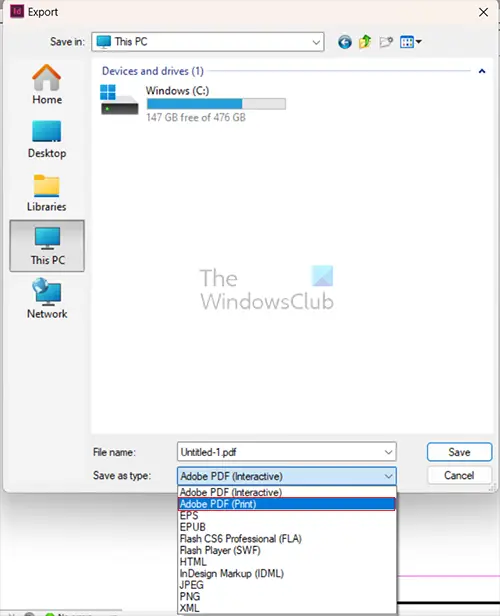 The Export window will appear; give your file a name, choose the save location and make the Save as Type Adobe PDF (Print).
When the file is saved as a PDF, you can now use Adobe Acrobat to convert the PDF to Word.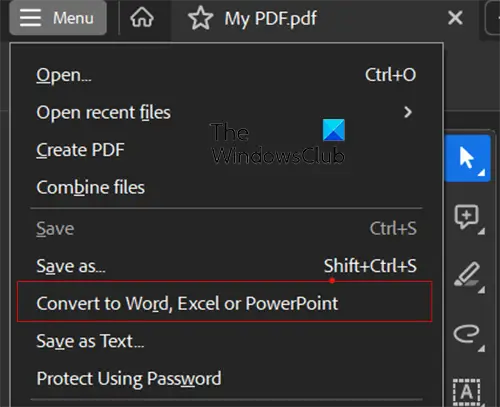 Open the PDF file in Adobe Acrobat, then go to the top menu bar and press Menu then Convert to Word, Excel, or PowerPoint.
You can also press Export a PDF or press the  Convert tab on the All Tools menu bar on the left.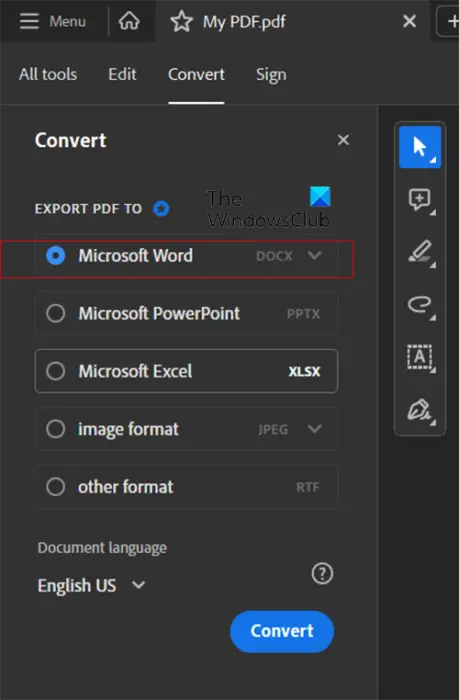 The Convert menu bar will appear, select Microsoft  Word, click the dropdown arrow and choose doc or docx and then press Convert. The file will be converted and placed into Word, where you can make your edits to the file.
2] Export InDesign file as Rich text Format
The second way that you can export InDesign data to Word is to Export as a Rich Text Format. Rich Text Format (RTF) is a text format that can be opened by a wide variety of word processing software. The Rich Text Format contains both the configuration information and the actual text of the document.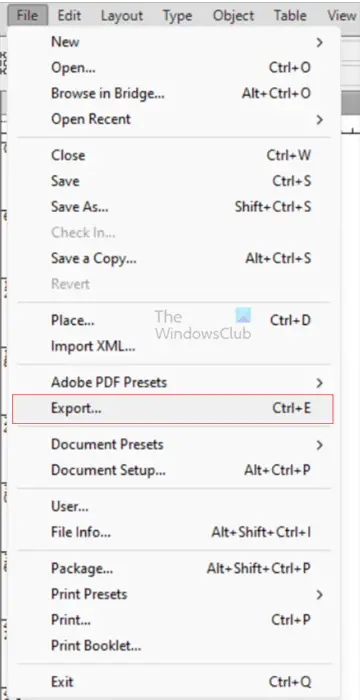 To export the InDesign data as Rich Text Format, go to File then Export or press Ctrl + E.
The Export window will appear, choose the file name and location that you want and choose Rich Text Format in Save as type, then press Save.
When you go to the save location, you will notice that the icon is changed to the icon of the default word processing software on your computer, and the file extension will be .rtf. Open the RTF file in Word, then save it as a normal Word file in the .doc or .docx
Troubleshooting
If you have an InDesign document that is a mixture of content that is not just text, you will not get the Rich Text Format as an option in the Save as type. The Rich Text Format supports only text. if you want to save only the text from the document, select any of the text frames the follow the Export steps. This will allow you to see the Rich Text Format option. When you export the InDesign document, you will see only the text.
Read: How to make an interactive Slideshow Presentation in InDesign
Can InDesign save your document as .Doc or. Docx file formats?
InDesign cannot directly save your document in the .Doc or .Docx file formats; however, InDesign can save your file in formats that you can then convert to these file formats. You can choose to save your file as a PDF and then convert it to a Word file. You can also export the file as a Rich Text Format and then save it.
What are the advantages of saving your InDesign document as a PDF?
When you save your InDesign document as a PDF, you get the crisp, high-quality image and text that you had in InDesign. You also get the document and image layouts preserved just like you had them in InDesign. You can save some editable layers that you can later use in InDesign. If you want persons to fill and sign a document, you can choose to save it as an Interactive PDF.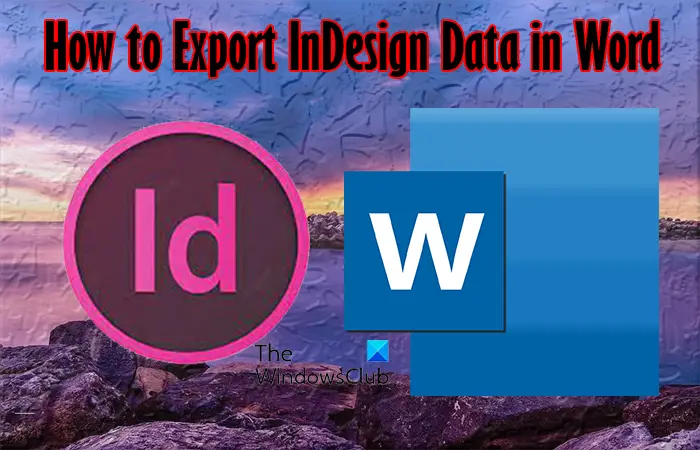 Source link

www.thewindowsclub.com