When discussing the most popular social media platform for running ads, without a second thought, the crown goes to Facebook. With almost 40% (2.91 billion) of the world's population on Facebook, it's the undisputed champion in the world of social media ads. But what are Facebook ad credits and how to get them?
Facebook ad credits, or Meta credits, are free credits that help you to get started with Facebook or Instagram ads. These coupons/credits cost you nothing; however, you need to find and claim them to place an ad for your business or blog. So, if you are wondering how to get a Facebook Ad credit, this post is all about that and more.
What is Facebook credit?
Facebook ad credits are for those who own a business and want to advertise their product through the platform. These are digital currencies that you can earn for free through ways like participating in promotions, collaborations, or facebookmail.com. You can then use these Meta credits to pay for Facebook/Instagram ads for your business. This can help you increase Likes or followers, more page clicks, reach a specific target audience or boost your sales.
So, in reality, you pay nothing to advertise on Facebook and save money on the marketing budget. In this post, we will explain how to get or claim Facebook ad credit to start your social media ad campaign.
How to get Facebook Ad Credit?
To begin with, you must be eligible to receive the Facebook Ad Credit, and for this, you must complete a few of the requirements. However, before that, make sure you review the ad credit coupon terms and conditions properly. There are primarily two ways to get Meta ad credits for your Facebook and Instagram ads, which are, via occasional in-product promotions/through facebookmail.com, or via their partnership with other companies.
There are a few other ways you can get Facebook Ad Credit which we have discussed below:
Stay active on your FB business page
Participate in Facebook programs or events
Start with Facebook ads
Complete surveys to get Facebook ad credit
Check for websites offering free coupons
1] Stay active on your FB business page
One of the first things to remember would be to stay active on your FB business page. For example, create Facebook posts related to your business every so often, like and comment on posts shared by others, etc. This will not just keep the business page running and stay in the audience's view, but will also increase your chances to get Facebook ad credit or coupons.
Read: Fix Facebook when it's not working in Firefox
2] Participate in Facebook programs or events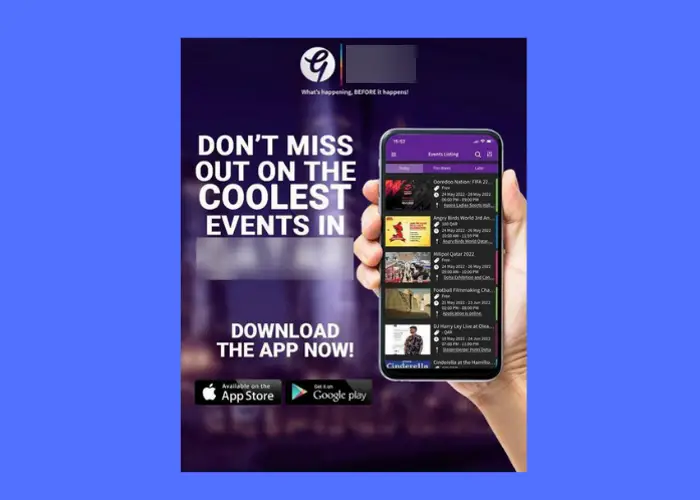 Facebook keeps offering official ad credit programs for new advertisers and businesses, so make sure to keep a check on that. You may also participate in any advertising-related events or workshops held by FB to acquire ad credits.
Read: How to Manage Facebook Ad Preferences & opt out of Ad Tracking
3] Start with Facebook ads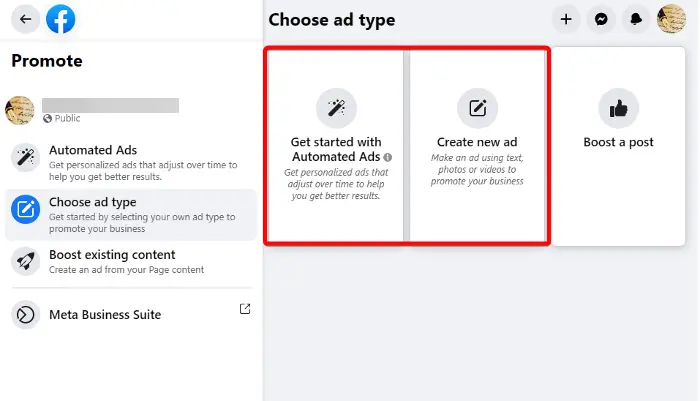 If you are a social media influencer with a Facebook fan page, you may start placing FB ads to increase visibility. However, ensure you target your ad to the right audience based on your product. Create the target audience based on their age and location. Once the ad is placed successfully, you will receive Facebook ad coupons or credits based on the number of clicks or views, just like in Google AdWords.
Read: How to stop Google ads from following you around the Internet
4] Complete surveys to get Facebook ad credit
Companies keep running surveys on their apps or services (which they want you to try) through Facebook quite often. You can participate in these surveys and complete them to win ad credits and use them for your campaign.
Read: Best Free Online Survey and Form Builder apps
5] Check for websites offering free coupons
There are different websites that offer free credit or coupons for Facebook ads and one of them is Fiverr. All you need to do is to contact a gig and you may end up getting some free FB credits.
Also, there are dedicated websites that run special offers or promotions for Facebook ad credit vouchers. Simply search for free Facebook ad coupons or credits on your search engine and you may be lucky.
How do I claim ad credits on Facebook?
To claim or redeem your ad credit, go to your Payment settings on Facebook. You will find this under the Ad Center section. Next, under Tools, clock on Add payment method. Here, select your current location and currency and then hit Save. Now, navigate to the Add payment section, click on Ad credit, and press Next. Here, type in the ad credit code (16-digit alphanumeric) and press Claim. And that's how you redeem your Facebook ad credit.
How do I pay for Meta ads?
To pay for your Facebook (Meta) ads, you have to be the admin of the ad account. At the same time, you should have a default payment method already set on your account. So, if you already have a payment method set on your account, go to Payment Settings > Amount due > Pay Now > enter the value you want to pay > Select the payment method. But, to pay for the ad with a new payment method, you must first select the one to add. Press Next > add the details of the new payment method > Save > go to Review your payment section > Pay Now > Done.


Source link

www.thewindowsclub.com