If OneDrive is very slow when opening Files in Windows Explorer, then this post will help you. OneDrive is one of the most popular cloud storage platforms owned by Microsoft. However, it can sometimes encounter performance issues that may impact user's productivity and workflow.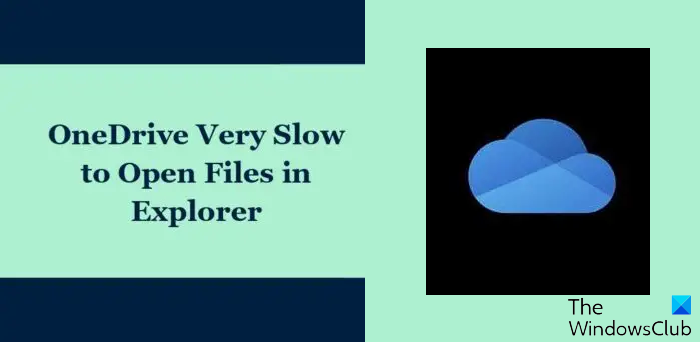 Fix OneDrive very slow to open Files in Explorer
Follow these suggestions if OneDrive is very slow to open in File Explorer on your Windows computer:
Check your Internet Connection
Check OneDrive Storage
Temporarily Pause File Sync
Unlink and then Relink OneDrive
Reset OneDrive
Now, let's see these in detail.
1] Check your Internet Connection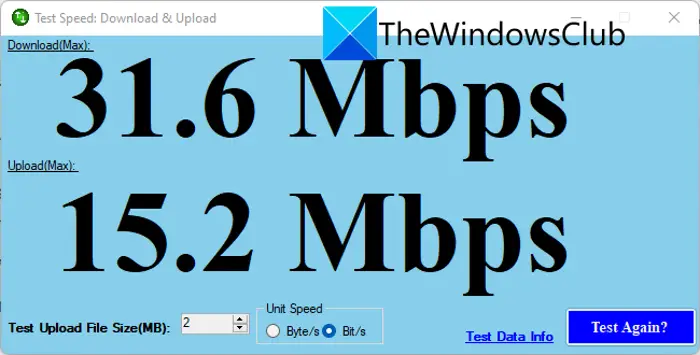 Before troubleshooting, check you are connected to a fast and stable internet connection. OneDrive may have trouble opening files in File Explorer if you don't have a good internet connection. Running an internet speed test will check your internet connection.
2] Check OneDrive Storage
OneDrive may open files slowly in File Explorer if your account doesn't have enough storage space. If so, delete unnecessary files or upgrade your OneDrive plan to accommodate additional data.
3] Temporarily Pause File Sync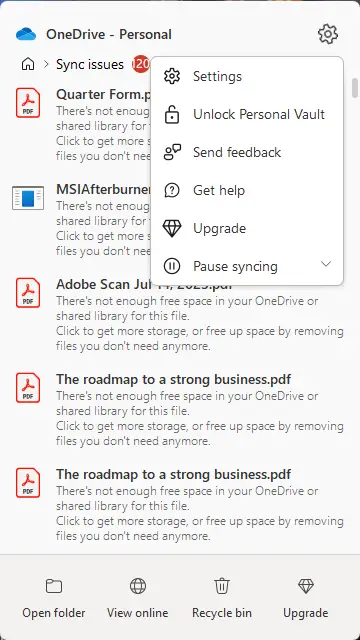 Next, temporarily pause the file sync process if OneDrive is syncing files in the background. To do so, right-click the OneDrive icon in the system tray, select Pause syncing, and choose a duration.
4] Unlink and then Relink OneDrive
Unlink your OneDrive account, relink it and see if it helps. Here's how:
Click on the OneDrive icon at the taskbar, click on the gear icon, and select Settings.
Here, click on Unlink this PC.
Restart your device and log into OneDrive again.
5] Reset OneDrive
Lastly, reset the OneDrive app, as this will disconnect all your existing sync connections, including personal OneDrive and OneDrive for work or school. Here's how:
Press Windows + R to open the Run dialog box.
Type the following command and hit Enter.

%localappdata%\Microsoft\OneDrive\onedrive.exe /reset

Restart your PC once done and see if the error's fixed.
Read: OneDrive videos not playing
I hope these suggestions help you.
Why does it take so long to open my File Explorer?
File Explorer may open slowly if the background processes are consuming excessive memory or if some third-party addons are creating issues. However, it can also occur due to issues with Quick Access, search and indexing malfunctions, incorrect settings, or corrupted system files.
Why won't OneDrive open in File Explorer?
If OneDrive doesn't open in File Explorer, clear storage if it's full and restart the OneDrive app. However, if that doesn't help, pause file sync and relink OneDrive.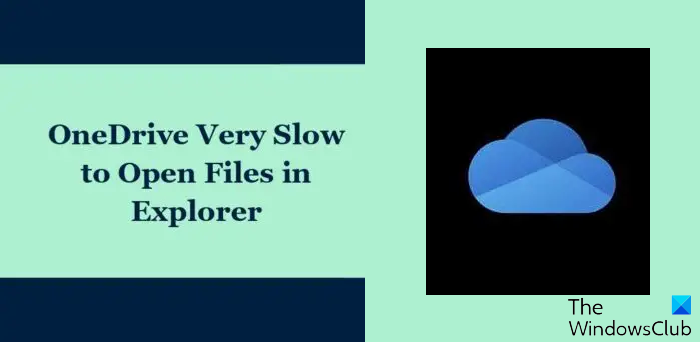 Source link

www.thewindowsclub.com