This post features solutions to fix Oops, You've caught an ultra rare error in Discord. Discord offers extensive features, including voice and video chat, instant messaging, and community-based servers. However, some users have complained about the Oops, You've caught an ultra rare error in Discord. Fortunately, you can follow some simple suggestions to fix the error.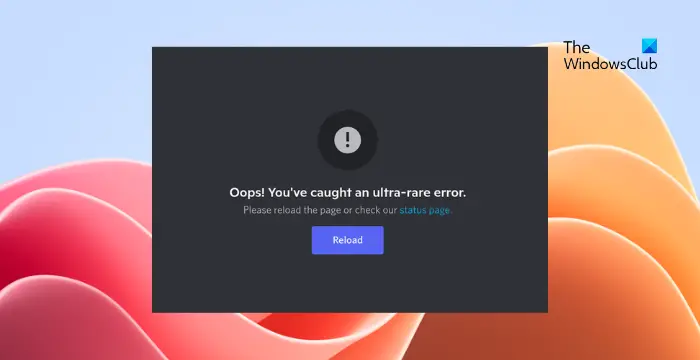 Fix Oops, You've caught an ultra rare error in Discord
To fix You've caught an ultra rare error on Discord, try updating the app to its latest version. However, if that doesn't help, follow these suggestions.
Check Internet Connection
Verify Discord Server Status
Check your Login Credentials
Clear Discord Cache Data
Disable VPN or Proxy
Reinstall the app
Now let's see these in detail.
1] Check the Internet Connection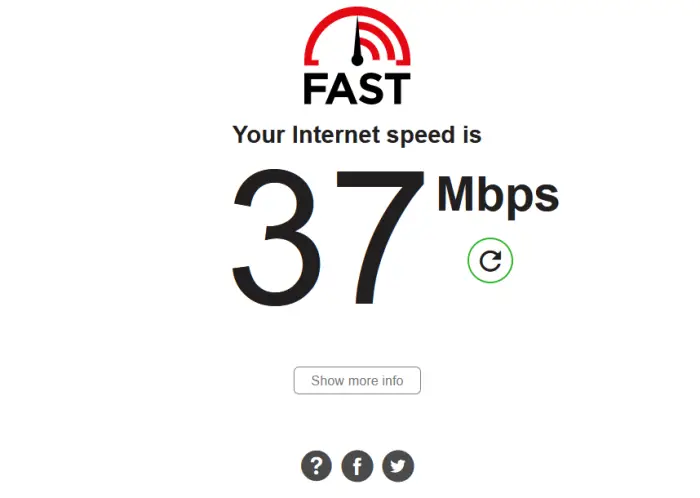 Before starting with different troubleshooting methods, check if you're connected to a fast and stable internet connection. The ultra rare error can occur if your internet connection is unstable. If that's the case, perform a speed test and check if the internet speed is the same as the plan you've opted for.
2] Verify Discord Server Status
Next, check the Discord server status. It's possible the servers are facing downtime or are under maintenance. Follow @discord on Twitter to stay updated on ongoing server downtimes and maintenance.
3] Check your Login Credentials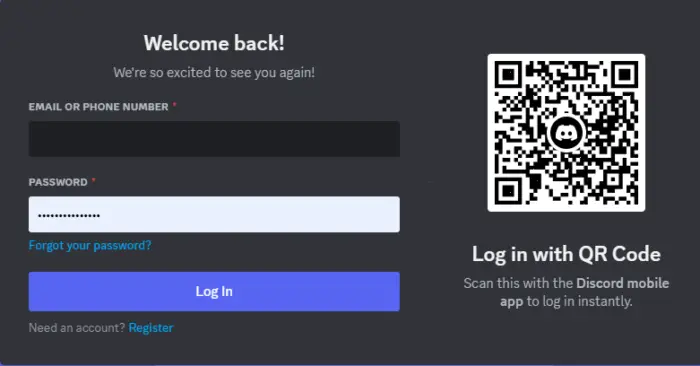 The ultra rare error on Discord can also occur if you enter incorrect login credentials, i.e., your User ID and password. Also, try entering your old password. However, if it doesn't work, click on forgot password and follow the steps to recover your password.
4] Clear Discord Cache Data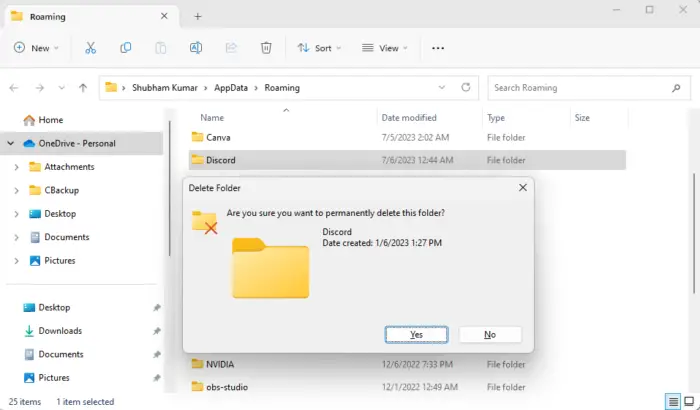 Discord's cache data can sometimes get corrupted and cause an ultra rare error. If so, delete the cache data and see if the error's fixed. Here's how:
Press Windows + R to open Run, type %appdata%, and hit Enter.
Here, navigate to the Discord folder, right-click on it, and select Delete.
5] Disable VPN or Proxy

Connecting to a VPN or a Proxy network diverts your device's IP address to a different location. This can cause ultra rare error in Discord if the service you're trying to access isn't available the area. If that's the case, disable VPN/Proxy and see if it helps.
6] Reinstall the app
If none of these suggestions helped fix the error, consider reinstalling Discord. This has been known to help most users fix the error.
Read: Discord error, A fatal Javascript error occurred
We hope these suggestions help you.
What is error 2023 on Discord?
The error 2023 on Discord occurs if the installation location denies permission for installation. To fix this, modify the settings of Discord and temporarily turn off third-party security software.
Why is Discord not letting me log in?
If you're unable to log into Discord, disable the proxy server or disconnect VPN if you're using any. However, it can also occur if the cache data of Discord gets corrupted. If that's the case, delete the application's cache data.
Read: Discord Inspect Element not working.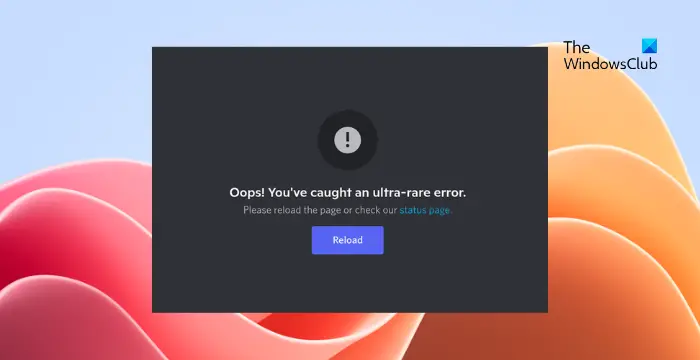 Source link

www.thewindowsclub.com