Photos of Apple's new mixed reality headset leaked online
Apple is trying to change the digital reality and overtake VR technology.
Twitter user* (@MrWhite128 ) posted photos of the internals of an Apple Mixed Reality (MR) headset.
MrWhite has a history of posting accurate information about future Apple components on his secure Twitter* account. Messages in a secure account can only be read by users approved by the owner.

One component is a flat cable running around the eye contour and the other is a flat cable with three cameras or sensors along its entire length. It is worth noting that at the moment no one has confirmed the authenticity of the photos.
However, recent reports suggest that Apple is indeed planning to unveil the headset at this year's Worldwide Developers Conference (WWDC), despite concerns from the development team.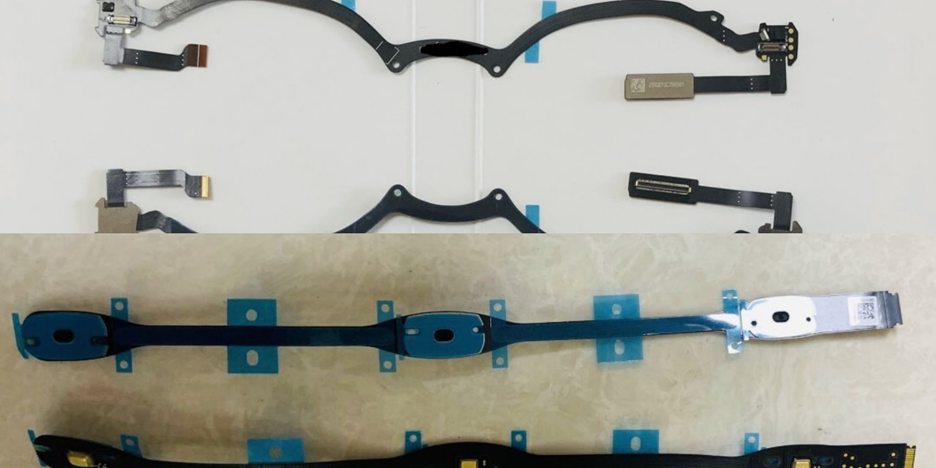 The Mixed Reality (MR) headset is slated for release in 2023 and is reportedly designed similarly to the Meta** Quest 2 and features a "ski goggle" design.
However, on high-quality OLED screens, the headset will have much higher performance, including automatic lens adjustment to adjust for "perfect vision" under different external conditions. The device is also expected to work without an iPhone, linking directly to iCloud and downloading content without the help of external devices.
The sophisticated headset is expected to contain multiple cameras and high-resolution screens, making it more expensive than Meta's Quest Pro headset** and possibly overtaking it in terms of customer appeal.
It is also expected that the new headset will have a slightly bulky design and a short battery life, capable of providing about 2 hours of use with an external battery.
According to expectations, the device will provide the user with the following functions:
eye and hand tracking function;

advanced video conferencing system based on FaceTime;

the ability to display immersive video content;

the ability to act as an external display for a connected Mac;

reproducing the function of iPhone and iPad using Continuity technology.
Prices for early adopters of Apple glasses can reach $3,000. Apple expects to sell about 1 million units within the first 12 months, which is less than the first sales of the iPhone or Apple Watch within a year of their launch.

*The social network is prohibited on the territory of the Russian Federation.



**Meta and its products (Instagram and Facebook) are recognized as extremist organizations; their activities are prohibited on the territory of the Russian Federation.




Source link

www.securitylab.ru