Xiaomi also wants you to retire your keys and use your car from a Mi smartphone, presenting its 'Digital Car Key' developed together with BMW in Barcelona.
already since android 12 Google's mobile platform allows us to use 'digital car keys' to open and start the vehicle with the smartphone, although to date so only a few brands like BMW allowed us to access to this technology, also limited to certain Samsung phones Or Google itself.
Time passes and things move on, so the next giant in the mobile sector that will allow us to use the car with its devices will be Xiaomithat these days during the Mobile World Congress 2023 took the opportunity to introduce us to a new alliance with BMW to develop their own Xiaomi digital car keysas they told us from ArenaEV.
Obviously and as you will expect, initially only BMW will allow us to use a Xiaomi to open and start their carsso this will be of much more interest, of course, to owners who combine a BMW car and a Xiaomi mobile.
According to those responsible for the Haidian firm, the new functionality Xiaomi digital car key be available throughout the second quarter of this same year 2023allowing users forget your car key forever using the Xiaomi phone instead.
These digital keys are fully functional, moreover, because with them it will be possible to lock and unlock the car locks, as well as start it and actually do whatever else you could do before with the physical key or remote.
Xiaomi presents together with BMW its new 'Digital Car Keys' so that we can use our cars from the smartphone, thus facilitating vehicle sharing, being able to enable, send and revoke digital keys with almost no learning curve, from the phone itself and in a matter of minutes .
Not only that, and it is that the digital car keys make it easy to share a vehiclebecause we can send digital keys to any user who has "micro-rented" our car or invite family members directly from the phone itself and without a learning curve. As you will expect, you can also revoke permission and disable digital key from your smartphone and from anywhere at any time.
Of course, these digital keys can be integrated into Google Wallet and other platforms to make both its management and its use even easier, also presenting advanced security with new encryption technologies that will protect our vehicle from unwanted access.
Definitely an important advance for Xiaomi, which wants to lead, and for BMWwhich will thus take advantage of the large user base of the Haidian giant to continue to grow its services and more technological options in an industry that increasingly resembles the mobile sector but with wheels.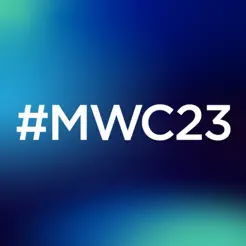 Mobile World Congress 2023
Alternative name MWC 2023 Start date 02-27-2023 Ending date 02-03-2023 Website https://www.mwcbarcelona.com/


Source link

andro4all.com