This post will show you how to add the missing subject line in Outlook. This issue usually occurs due to a simple setting or a display issue.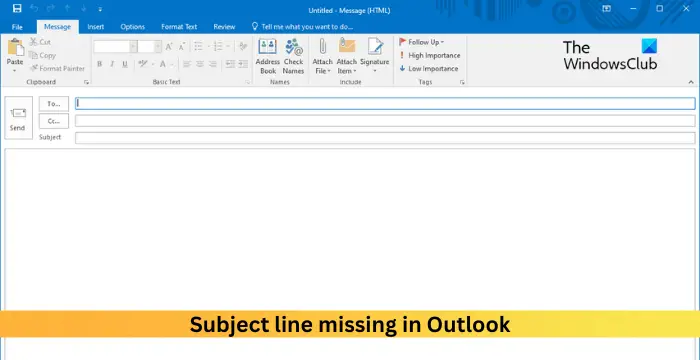 How to add missing subject line in Outlook?
Follow these steps to add the missing subject line in Outlook:
Open Outlook, click View at the top and select View Settings.
The Advanced View Settings window will now open; here, click on Columns.
Now, the Show columns window will open, select Subject under Available columns and click on Add ->.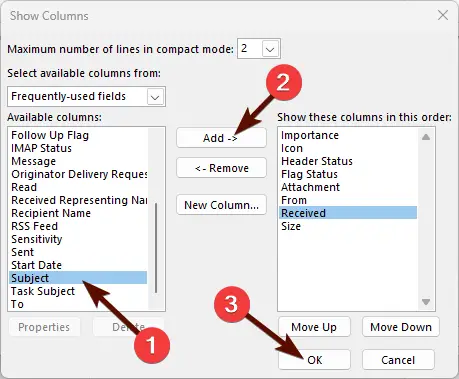 Next, select the order of the added column.
Lastly, click on Ok to save the changes.
Read: How to change the display of the Mail Count in Outlook
Why is the subject line not showing in Outlook?
The subject line in Outlook may not show if the layout doesn't display all columns or if it's disabled. If that's the case, try adding the subject column. Other than that, try repairing Outlook.
How do I add the subject line back in Outlook?
Start by launching Outlook, then click on View > View Settings. Click on Columns, click on subject under Available Columns, and select Add.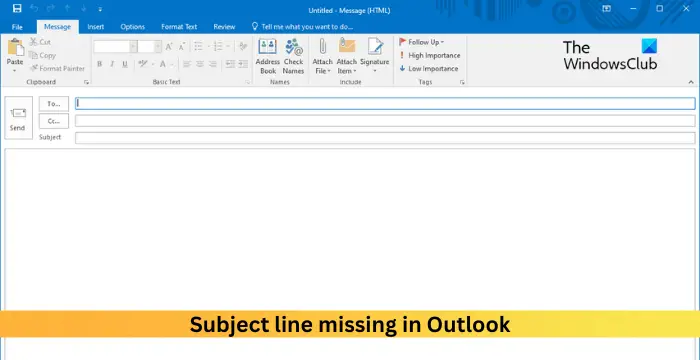 Source link

www.thewindowsclub.com