New from Tesla is a wireless charging base that allows you to recharge up to 3 devices at the same time.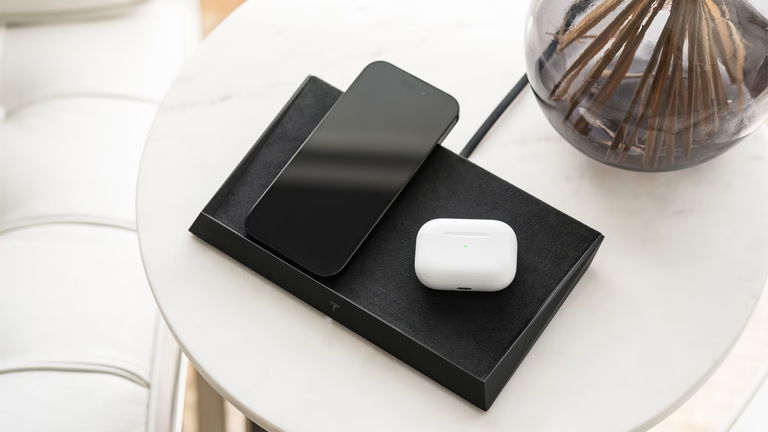 Elon Musk speculated on the possibility of creating a smartphone capable of competing with the iPhone and with the referents of the Android world. Over time, the rumors have been losing strength, and today It seems unlikely that we will see the "Tesla Phone".
But that does not mean that the company does not intend to approach, one way or another, the smartphone market, and its latest creation is good proof of this. Recently, Tesla has put up for sale a new smartphone accessory. It is a wireless charging pad capable of providing up to 65 W of power, with support for charging up to three devices simultaneously, and a design inspired by one of its most striking vehicles: the Tesla Cybertruck.
Tesla gets what Apple couldn't
In the past, Apple already tried to build something similar to Tesla's new product with its AirPower. However the project was canceled due to design and manufacturing issues, which ultimately led Apple to abandon your idea of ​​creating a multiple wireless charging pad.
Tesla, however, seems to have achieved what Apple was unable to bring to reality. The call Wireless Charging Platform is a charging base with a design inspired by the Cybertruck, which stands out for the use of straight lines and marked corners. It is made of aluminum, and its base is lined in alcantara. In addition, it has a Magnetic support that allows you to change the position of the base.
According to the company, the base can provide up to 15W power per device. It uses FreePower technology, which allows you to charge any Qi-enabled device without worrying about precise placement.
The accessory includes a integrated USB-C cable and a 65 W power adapter. It can buy at the official Tesla online store, at a price of 300 dollars. Shipments will begin from the month of February of next year 2023.
To view this video please enable JavaScript, and consider upgrading to a web browser that supports HTML5 videos


Source link

andro4all.com