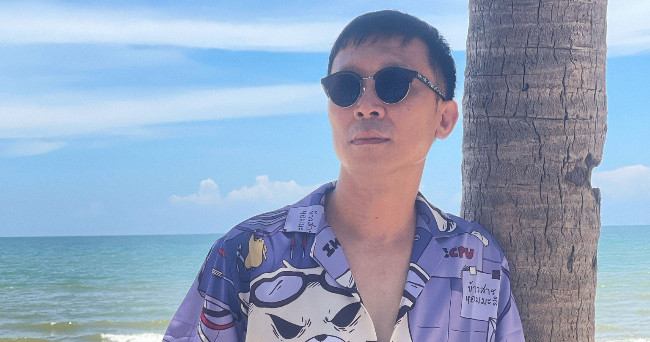 Tuesday, July 18, 2023, 7:57:33 a.m. Indochina time

After going through the most chaotic week of the industry value reporter level 0 Like "Brother Waen cute boy " Which came out to reveal various information indirectly about the big transfer of players of each agency. Which can go to read more details Including guesses from the author atthis article
Both big teams confirmed this move.

— pvanpbas (@pvanpbas) July 15, 2023
But it seems that the various rumors of the industry e-sports the end of the year 2023 That's not all yet, because a few days ago, "Pee Wan" came out and said that "At the end of the year there will be a big event in Thailand", causing many followers. take each other to speculate in various ways, because if talking about games that are popular in the Thai market at present, it would be inevitable that the famous game RoV, VALORANT and PUBG much
At the end of the year, there is a huge event in Thailand.

— pvanpbas (@pvanpbas) July 15, 2023
Recently, on a famous fan page like support was able to see the anomaly from the video of " Omlette Esports Ecosystem " In the interview, it was mentioned that "Looking for an opportunity to expand to arrange a tour Asia PacificGlobal this year", including if this information is connected to the announcement of "Pee Bas", it may cause that the competition PGC 2023 should be held in Thailand at the end of the year 2023 It is also possible
Recently, there has been a way "Bass" has posted a short puzzle message that " done " If I had to guess, it would probably be the end of the announcement. offer of the players under myth or some agencies may be interested now If referring to icon The riddle which is the shape of the crown that represents the "king" may be that
John Olsen players from full feeling which referred to as " King Valo "May go to join another agency.
xZe players from Cercia which comes with the nickname " Prince Valo "Although the possibility that he will move to join another agency is minimal. But it doesn't mean that the chances are equal to 0 exactly.
referring to affiliation myth who used to be "King Undefeated" for a while before being on the right track full feeling and Cercia Given the defeat, it is possible that such words may convey the "new blood" that is preparing to jump into the subordinate. myth In the future it is also possible.
Well organized 👑

— pvanpbas (@pvanpbas) July 17, 2023
There is also a weird message from "Pee Bas" who came out to say about "something unfinished" because there are many stories or some of them may be secret projects at the moment. Therefore making it possible to predict the story that will happen, it may be a bit difficult. But above all, one possibility would be a handshake between CuteBoy x SScary And it seems to be a new shirt that the two jointly designed. Including likely to have a plan for sale soon, of course
There will be something left unfinished, not for long.

— pvanpbas (@pvanpbas) July 17, 2023
CuteBoy x SScary

— pvanpbas (@pvanpbas) July 11, 2023
Finally, let's end with the story of SScary's fist in the game. value Recently added "system Premier " Come in, including giving players the opportunity to build a team. for use in serious competition But it turns out that some players picked up the name of the team." reflect "To use instead of that, and as a result, he felt quite a fist on this event.




Source link

www.4gamers.co.th