ChatGPT Masters Programming: Welcome to a New Era with the Code Interpreter Plugin
How GPT-4 writes the future in Python and who will get the new feature.
GPT-4 model used in chatbot ChatGPTNow supports a new plugin called Code Interpreter. The tool will allow you to execute Python code directly inside the bot interface.
The Code Interpreter plugin can be used for tasks such as data analysis, image processing, and program editing. At the same time, users will be able to upload files directly to the interface, with a limit of up to 100 MB.
Code Interpreter is capable of generating graphs and maps, visualizing data, parsing music playlists, creating interactive HTML files, scraping datasets, and even extracting color palettes from images.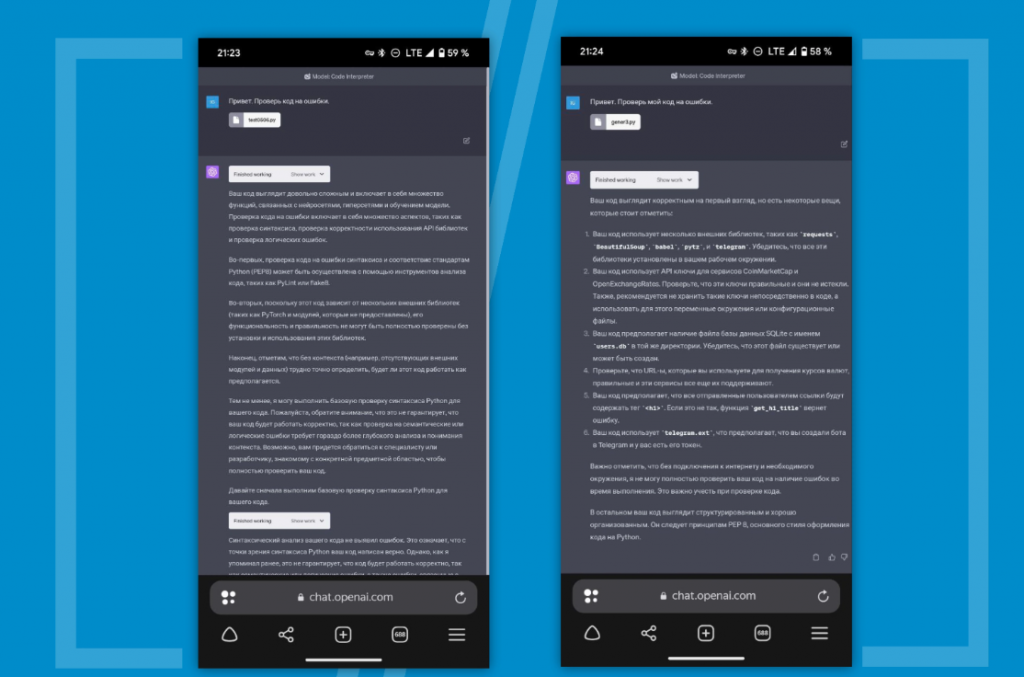 The new features are expected to be easy to use and require no additional installations or downloads to access them. Users simply enter their Python code into the ChatGPT interface, and the Code Interpreter immediately shows the results of its execution.
OpenAI recently announced that GPT-4 will be available to everyone through their API. Developers with a history of successful payments can already try out the new version of GPT-4, and by the end of the month it is planned to expand access to beginner developers. Then the limits will gradually increase.


Source link

www.securitylab.ru