Do you see a Video.UI.exe process running in your Task Manager and wonder what this executable is? In this post, we are going to learn about the Video.ui.exe process and whether it is safe to run this process or not.
What is Video.UI.exe?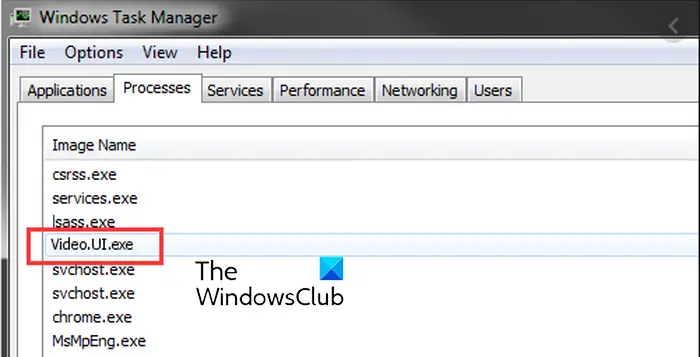 Video.UI.exe (Xbox Live Video User Interface), located in the C:\Program Files folder, is a genuine executable file associated with Microsoft's Xbox Live Entertainment Platform. It is a core component of Microsoft's Xbox Live video application, formerly called Zune. It basically enables users to access Xbox's live or recorded videos on a PC.
Is Video.UI.exe safe?
Video.UI.exe is a legitimate process and is safe. The process consumes very little CPU and other system resources. However, there can be a few instances where attackers mimic this process or use and replicate this process to run malware on your PC. The genuine process should be present in the C:\Program Files\ directory, under the Xbox Live video app installation folder. If the process is located in any other folder location, then it could be malicious.
Another way to determine whether the Video.UI.exe is a virus or not is to check its signature. Make sure it is signed by Microsoft Corporation. To check that, follow the below steps: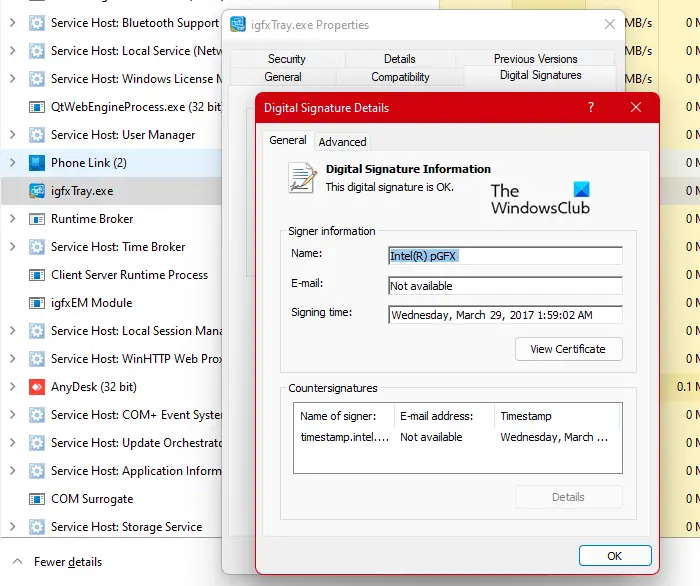 Open Task Manager using Ctrl+Shift+Esc and right-click on the Video.UI.exe process.
Click on the Go to details option.
In the Details tab, right-click on the process and choose the Open file location option.
Now, right-click on Video.UI.exe in File Explorer and click on Properties.
In the Properties window, go to the Digital Signatures tab and see if it is signed or not.
Also, check the name of the signer and make sure it is Microsoft Corporation.
See: What is igfxTray.exe? Is it safe? Can I disable it?
How to remove Video.UI.exe from Windows?
First, determine if the process is malicious or not, as explained above. If it is the legit Microsoft process, then to remove it, you may uninstall Xbox. If you suspect that Video.UI.exe is malware or a virus, you can run an antivirus software scan.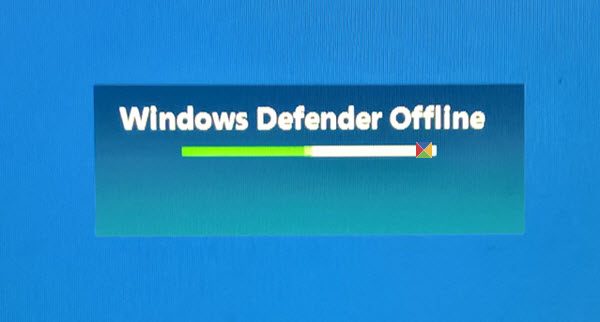 You can find the path where the Video.UI.exe executable is present. To do that, launch Task Manager, go to the Details tab, right-click on Video.UI.exe, and select the Open file location option. Now, the Video.UI.exe file will be highlighted in File Explorer. You can delete the Video.UI.exe file using the Delete button. But this may not be enough and hence we recommend you run a boot-time scan with your antivirus software.
Read: What is JUCheck.exe? Is it safe?
Is TextInputHost.exe a virus?
The TextInputHost.exe is an executable associated with the Windows Feature Experience Pack. It is an important process that basically allows text input process in the Univeral Windows Platform (UWP). TextInputHost.exe is a legitimate process if it is present in the C:\Windows\SystemApps\MicrosoftWindows.Client.CBS_cw5n1h2txyewy location. Otherwise, it is likely to be a virus disguising itself as a legal process.
Now read: How to find out what a Windows process does?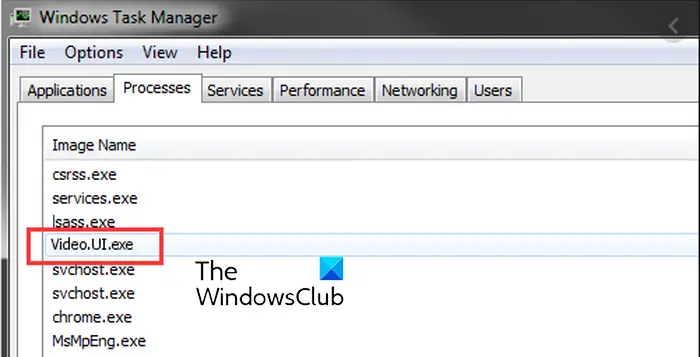 Source link

www.thewindowsclub.com