Shadow from Sudan: Anonymous hackers cause global cybersecurity frenzy
Can CISA's DDoS Defense Strategy Resist the Growing Threat?
American Cyber ​​Security and Infrastructure Agency (CISA) drew the attention of citizens to the growing number of DDoS– attacks. Not only the United States, but also other countries were targeted. While the agency has yet to provide any explanation, it is clear that the warning followed specific attacks targeting both private and public entities. Allegedly, their online portals were disabled due to the activities of the organization Anonymous Sudan. System Microsoft has already recorded the activity of a certain Storm-1359 more than once, which just might be involved in a group of intruders, behind whom Russia is allegedly standing.

Earlier this week, Anonymous Sudan announced an attack on EFTPS.gov (the US Treasury Department's electronic federal tax payment system) and the Commerce Department's website.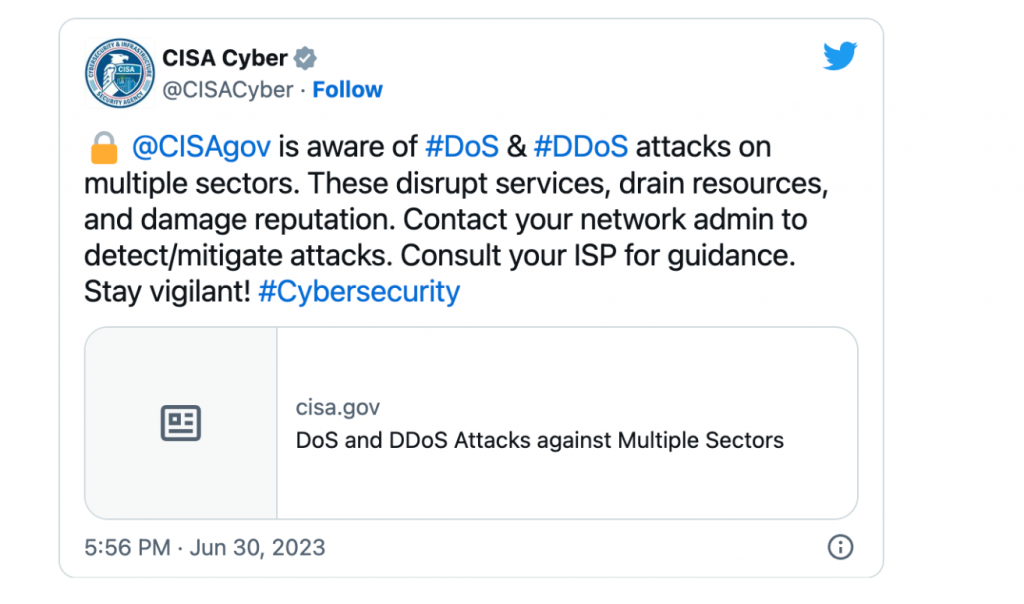 Yesterday, hackers reported another DDoS attack aimed at Stripes, a platform for managing business payments, returns and other monetary transactions. Microsoft confirmed last month that several crashes in the Outlook, OneDrive and Azure portals were the result of DDoS attacks also linked to Anonymous Sudan.
The group has previously attacked many other well-known companies around the world, including Tinder, Lyft and Scandinavian Airlines.
CISA recommends that organizations that may become potential victims of DDoS attacks take a number of measures to protect their networks and systems. In addition, the agency has provided federal civilian enforcement agencies with a comprehensive protection manual, including recommended contracts and services.


Source link

www.securitylab.ru