Thursday, July 6, 2023, 10:16:49 PM, Indochina time

became a sensation in social media whenDead by Daylight It has announced the release of a new survivor that will enter the entity world. Famous Hollywood actor Nicolas CageThat comes with a voiceover and a hilarious skill that will create and change the scary game into a funny game!
Before, we may have heard some news that he is Nicolas Cage. 'Working on a project with a horror video game' which is Dead by Daylight x Nick Cage That's it. This is just an announcement. Haven't updated into the game yet, it's called quite a bit of excitement. Plus, the history and abilities revealed are hilarious…
The story of Nicolas Cage begins when Nic Cage is filming "The role of a life". He unleashes a powerful and compelling performance. which accidentally summons an entity The most terrifying and vengeful power came out. (in the story Cage won a Screen Actors Guild Award and a Golden Globe Award.)
Of course, his acting ability has also become a skill perk that is outstandingly cool!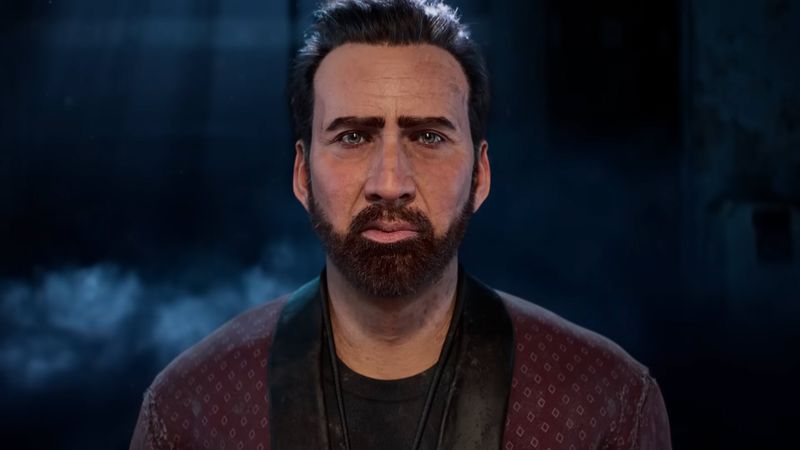 drama
while in a healthy state Upon activation, Nick Cage performs a "Knee High" sprint for 0.5s, then gains 25% Rush for 2s, followed by one of the following effects:
Uncovered for 12 seconds.
Gain 25% Rush status for 2 sec.
Screaming but nothing happened.
Get a random rare item in your hand with random add-ons and will drop any item in your hand.
The same effect cannot happen twice in a row. This will put you in a Exhausted state for 60/50/40 seconds. Ability cannot be used while Exhausted.
scene partner
When you are within the killer's terror radius Looking at the murderer, he made a scream. It then reveals the Killer Aura for 3/4/5 seconds and has a chance to Scream again, the second time the Killer Aura is visible for 2 seconds, then the skill starts to cool down. cool down for 60 seconds
plot twist
when you get hurt Activate the skill while crouching and immobile. It enters a "near-death" state without leaving a trace of blood and making no noise. It can also fully recover from a near-death state. If you recover by yourself using Plot Twist, you will receive full recovery instantly. and gain 50% Rush for 2/3/4s.
This perk is disabled when healing yourself by any means. and will be activated again when the exit door is opened.
I already love Plot Twist.
by Mr./- Caberman in dead by day light
which just update to the demo server It's not less popular with players and fans, especially the Plot Twist perk that works extremely well and is also hilarious when using it. It makes me want the team to hurry up and update it into the real game tomorrow!
In terms of other updates besides the character Nic Cage, we will have to continue to see if there is anything more to come or not for the new chapter that is about to be updated.
The Dead by Daylight: The Nicolas Cage Chapter It will be released on July 25, 2023.


Source link

www.4gamers.co.th