Tuesday, January 24, 2023, 7:44 p.m. 11 p.m. Indochina time

Goi Let's Play Together, a friendly party game between friends. Will be open for fans of the game to test during Closed Beta through the Steam platform on January 19, 2023 at 10:00 AM.
test at bit.ly/3F6wrX3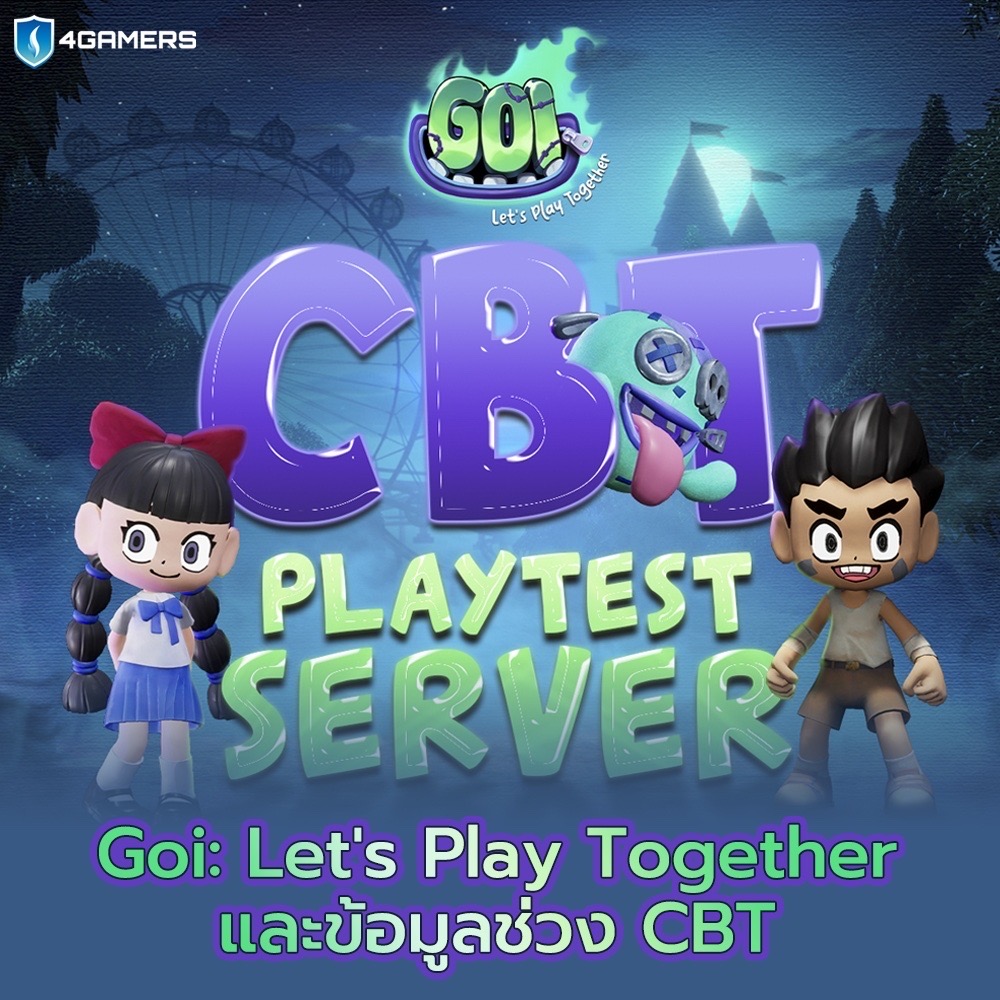 Goi: Let's Play Together will be a new game in gameplay. From the adaptation of childhood games Thus resulting in a new and unique style of play. Make the game interesting and fun together perfectly.
The Closed Beta version of the game will be open for everyone to test and play for 10 full days from January 19, 2023 at 10:00 a.m. – January 29, 2023 at 10:00 a.m. and will be available for sale. officially again in the coming February.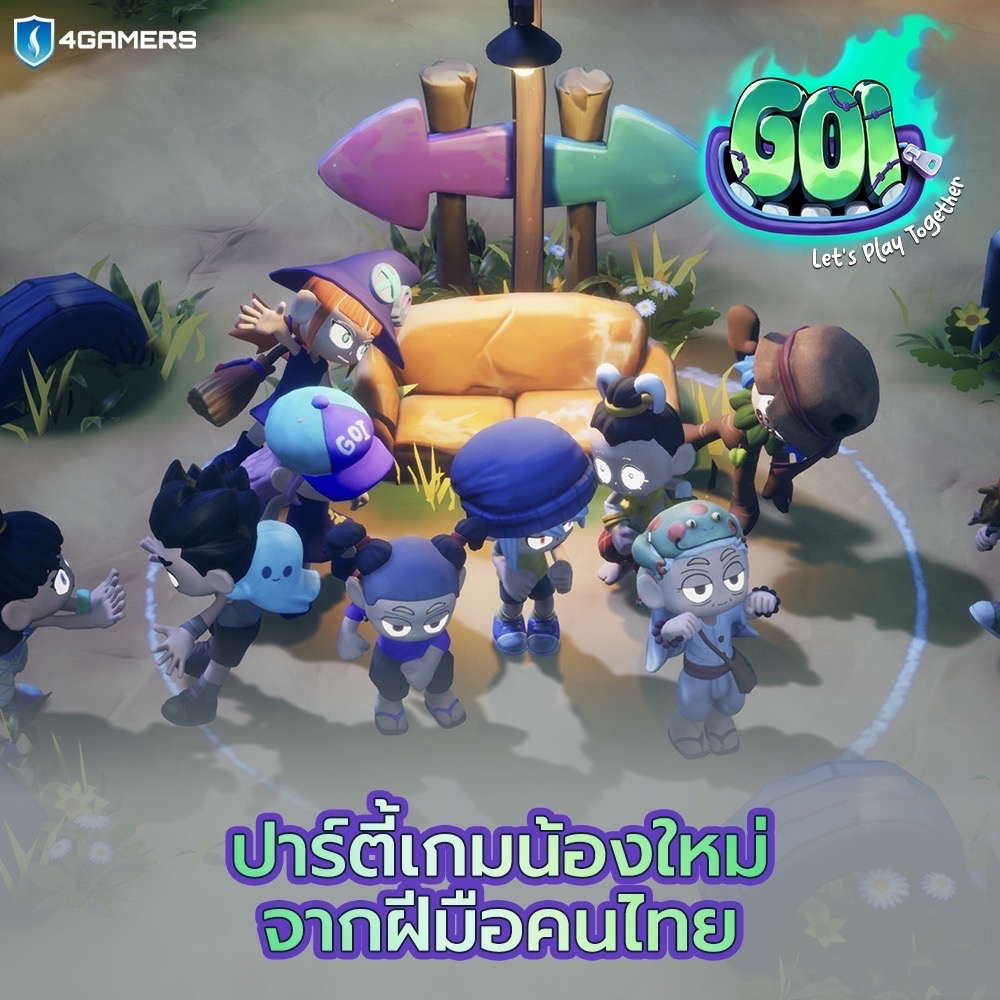 Goi: Let's Play Together is an online multiplayer game. (Multiplayer) that MYGG and Yggdrazil Group have combined the survival game of Home Sweet Home with casual game perfectly to become a survival party game. Fun new genre inspired by "The play of chasing Together with Mon hide cloth
Each one of the games will have only one winner by shoving to escape from the "cookie" mischievous little ghosts, but another interesting thing is that when our friend becomes a ghost (Ghost Guy), he will be able to choose where Will join hands with all the prankster ghosts to help manage you as well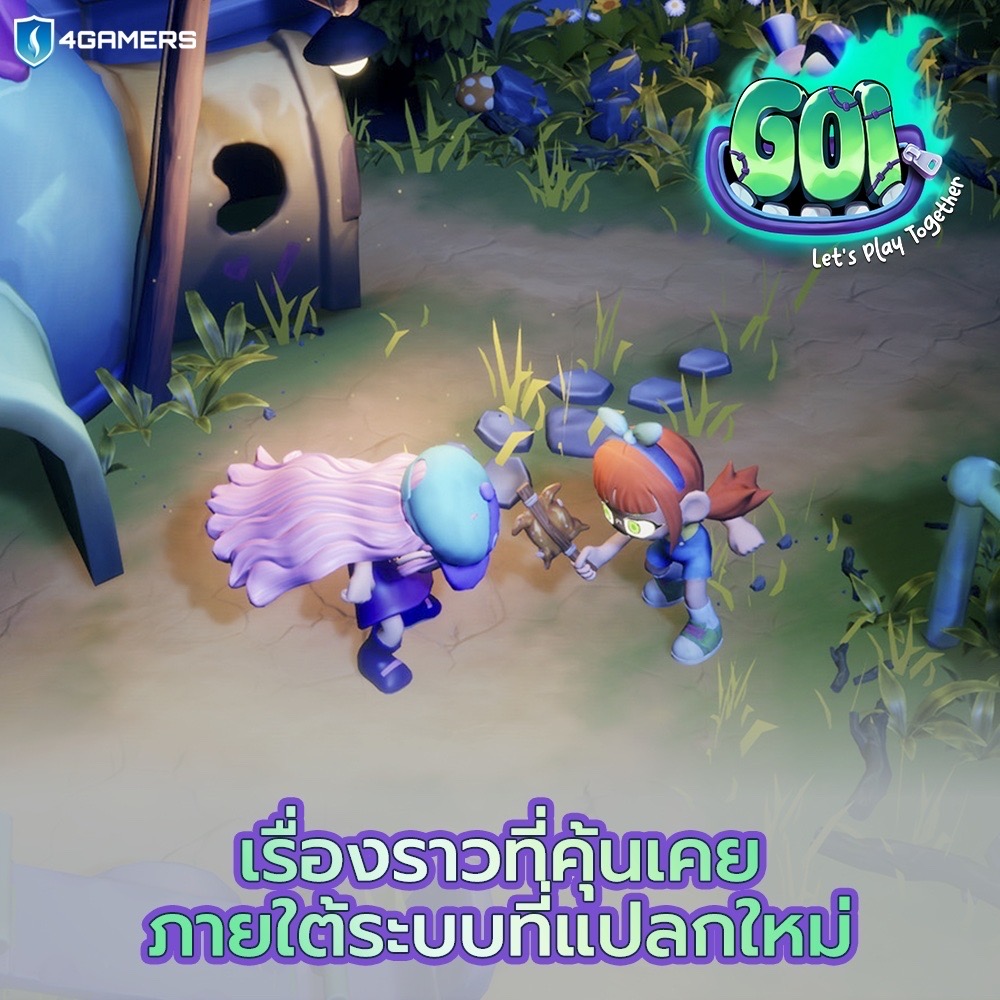 In Goi: Let's Play Together, players start out as a group of children who have to go out with "Cookies", mischievous little ghosts who will transform into "ghouls". ogre each time The game will have a "hold your breath" system for us to use to hide from the ghouls that will haunt us.
But holding your breath in the game It's not always possible because it requires energy from the soul, known as the Soul that we can run to collect at various points.
and if we are caught by an ogre Our individual will be transformed into a blue spirit called "Ghost Guy", which will cause our souls that have been exhaustingly running to fall out of all of them.
But the game is not that mean. Because if we are made into spirits, we can still win the game back and forth. from wanting to possess the bodies of other players The possession of the body is not easy and too difficult. Because it will rely on the success rate from the amount of Soul we have accumulated.
Therefore, the more souls we have in ourselves, the more The higher the rate at which we will possess and steal other people's bodies. At this point, the game Goi: Let's Play Together must rely on the technique of playing the subject of timing with all the Ghost Guys to compete. But the survivors will also be able to "hold their breath" to hide and escape from the Ghost Guy as well.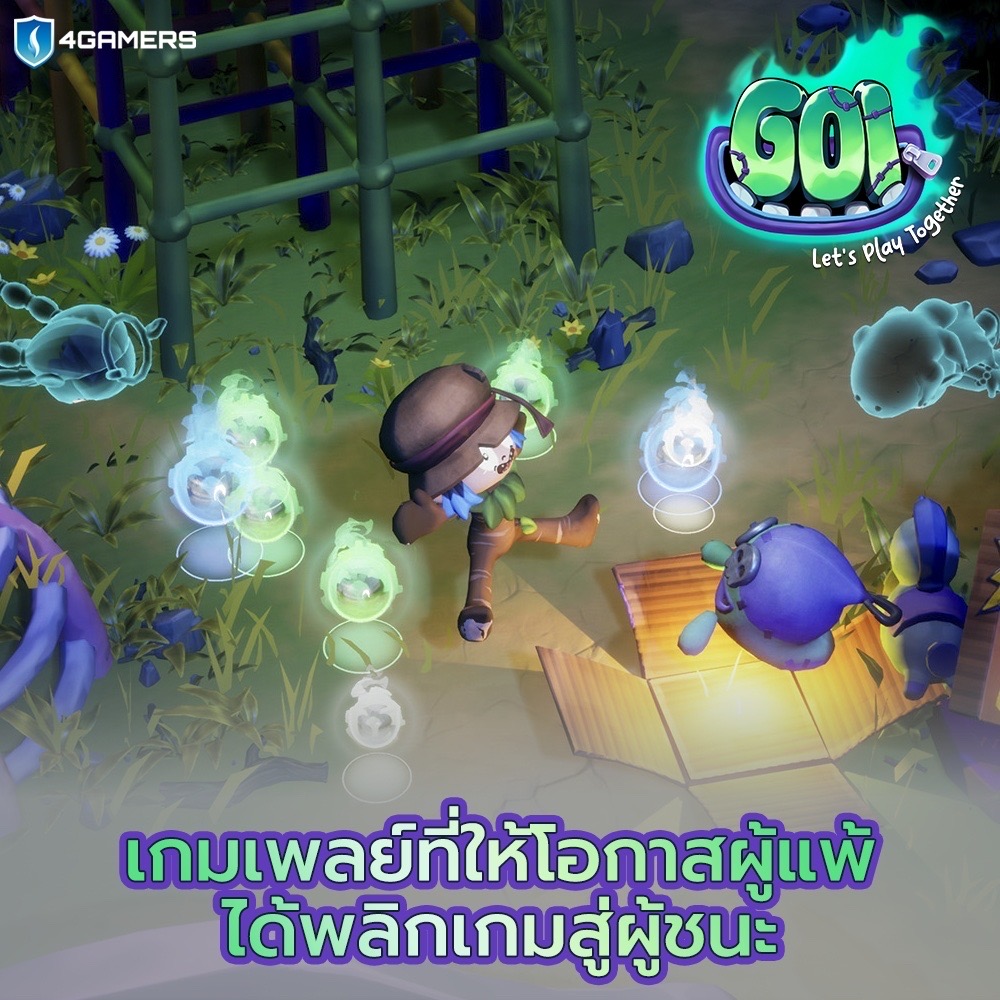 In addition to the breath holding system, another thing that Goi: Let's Play Together has done to add more fun is the item system that allows players to apply according to the situation to gain an advantage. There are up to 10 types of items in the game ever.
Whether it is an item that is used to prevent other players from running away from ghosts easily or trap type items that are placed to trap other players. Including items that add abilities to our bodies Or even Soul Stealing items from other players are also available. And with the item system, players can create their own style of play.
In addition to the cuteness of the characters in the game. Another thing that is indispensable for this genre of games is the subject of "Fashion items" in which the game will have character customization that allows players to create a free style like no other. starting from skin color, eyes, mouth shape, and hair style
As for fashion outfits in the game, there are plenty to choose from. So who would Maway focus on making the character cute or scary? They are all able to do everything to be unique and unique. Which decorations players can buy at various stores within the game, such as the "Kind Granny" shop.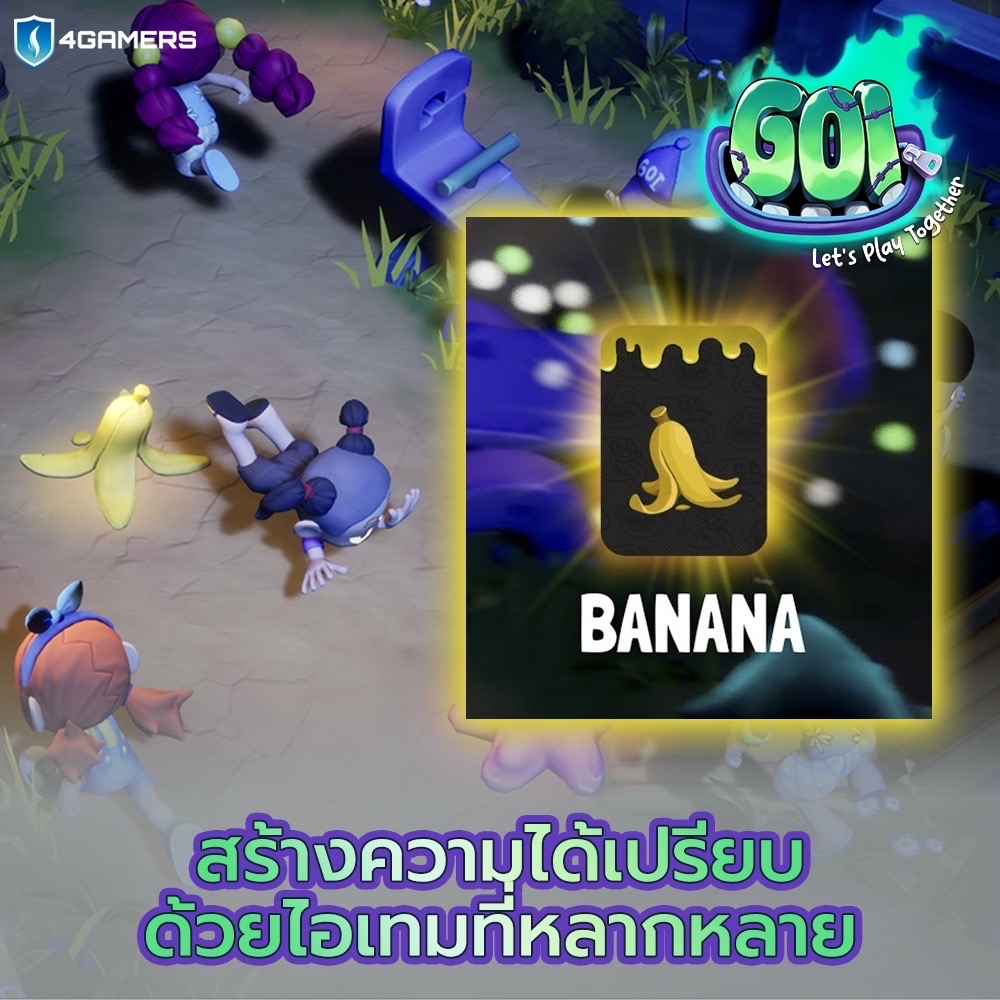 After the Closed Beta period ends, players can enter the game. By pressing to buy the game through the Steam Store to play. Which for interested friends can follow the news and more details of the game via Social Media including Facebook, Youtube, Tiktok and can press Wishlist on Steam.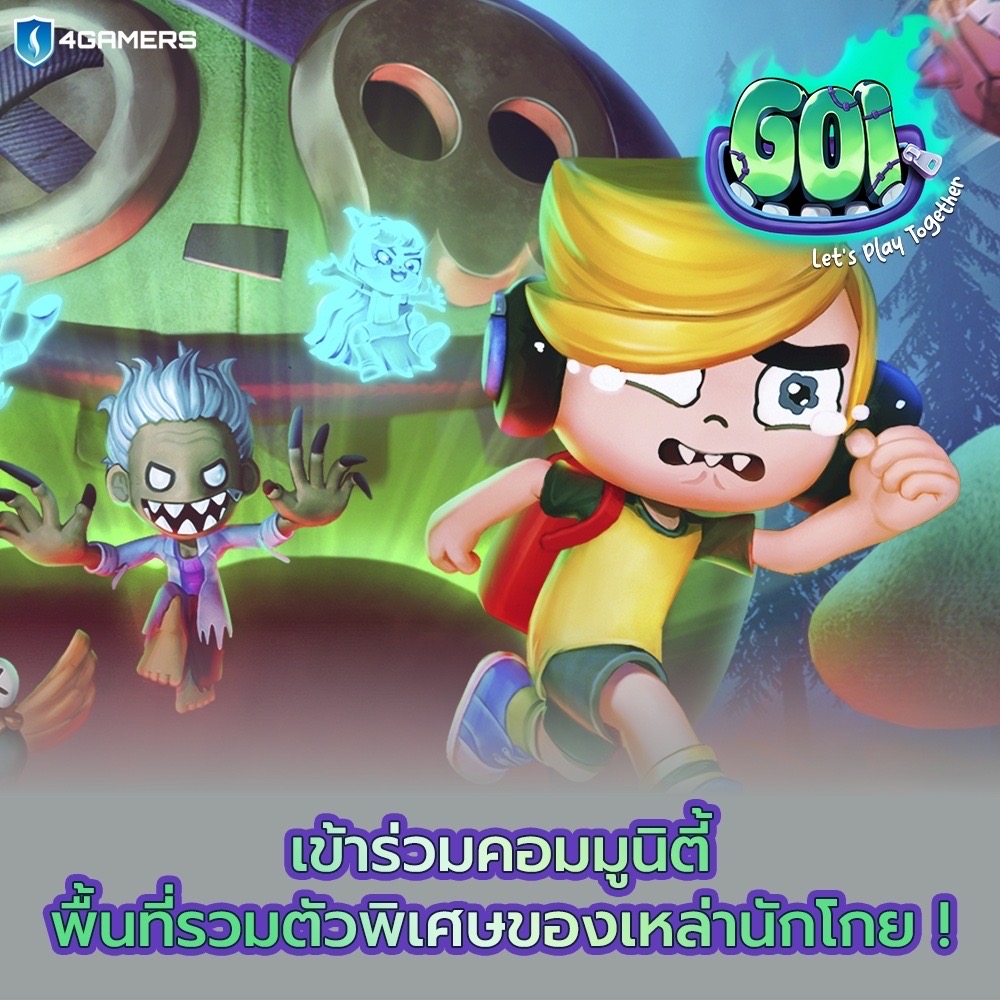 More ways to follow Goi: Let's Play Together
Steam: bit.ly/3F6wrX3
Official Facebook page: Goi: Let's play.
Official Youtube Channel: @mygggamesglobal
Official Tiktok: bit.ly/3BX7Nrp
Incompatibility: bit.ly/3GZJJqA


Source link

www.4gamers.co.th