Thanks to this Amazon promotion you can get a coupon of 7 euros to spend on your next purchase.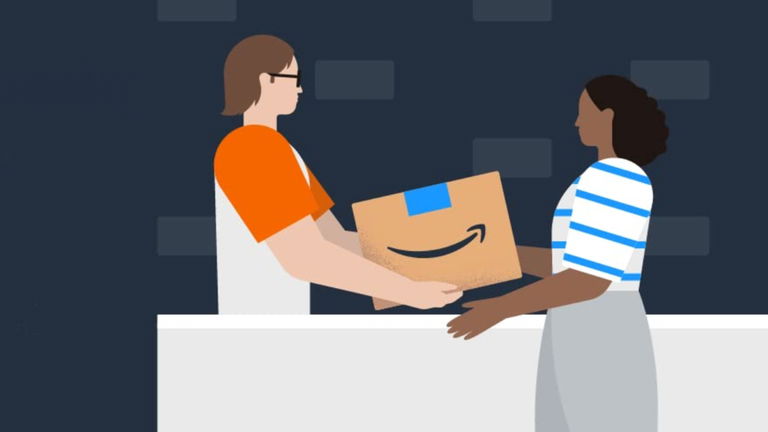 Nothing better than a good gift from Amazon to start this new month of March. As it has been doing for some time, e-commerce chooses to give discount coupons to users to promote their new services. In this new promotion, Amazon gives you 7 euros in the form of a discount coupon if you use one of their collection pointswhich are becoming more common in places in the city such as shopping centers.
you will have to walk a bit to enjoy the new gift from Amazon, but it will be worth it when you see that you save 7 euros on your next purchase. In this article we explain what exactly you must do to get this discount of 7 euros from Amazon and what they are the details of the promotion that you should take into account. Before focusing on this, we remind you that still valid Amazon's 10 euro promotion for backing up your photos to Amazon Photos.
How to get Amazon's 7 euro discount for using a collection point
Unfortunately, not all Amazon users are eligible for this promotion. Therefore, the first thing you should do is access to the offer website to check if you are one of the beneficiaries or not. If under the main image you see the button "Apply the promotion" or similar, you will know that you will be able to receive those 7 euros discount. On the other hand, if you see the message "You cannot take advantage of this offer. See the Terms and Conditions below", you will have to wait for the next Amazon promotion.
Once you confirm that you have been chosen to obtain the 7 euros discount on your next purchase, it is time to comply with what the store asks of you. You must select an Amazon pickup point to go for the package in question, which will be well protected until your arrival. If you look closely, these Amazon collection points are scattered throughout the cities. You can find them in some post offices, in shopping centers, in stores and even at gas stations.
Amazon has an address list where you can quickly see the collection points in your city. Some of them draw a lot of attention because they are big yellow lockers, you will recognize them right away. Choosing one of these collection points will mean a discount of 7 euros on your purchase, although you must bear in mind that the product you are going to buy must have a minimum price of 20 euros.
Another important detail is that the offer is only applicable to products sold by Amazonthat it is not combinable with other offers and that you will have until June 30, 2023 to apply this promotional discount once you have obtained it. And that's it, it's that easy to get this discount of 7 euros from Amazon using one of its collection points.
Yes, we already know that having to leave home to pick up your Amazon package is not the most comfortable option, but it is well worth it if it is in exchange for 7 euros for free. Furthermore, it is a way of try this amazon service that it may be useful for you those days when you are scheduled to receive a package and you are not at home.


Source link

andro4all.com