Windows Updates help fix operating system issues and bring new features to your PC. Windows 11 and Windows 10 will update your PC automatically, but there may be times when you have to run Windows Update manually. At times, Windows Update can throw up problems & errors, and when this happens, you should run Windows Update in Clean Boot State and see. This can help, as in this state, all 3rd-party processes are disabled.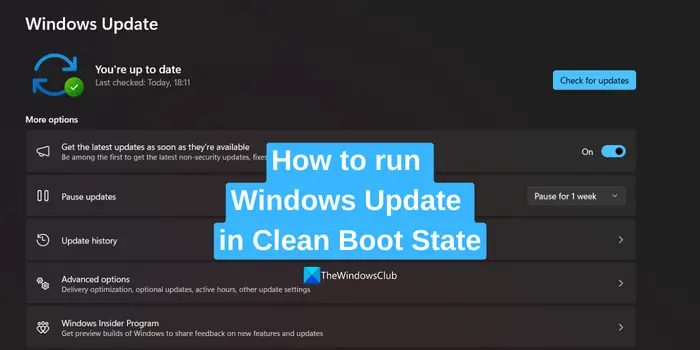 How to run Windows Update in Clean Boot State
To run Windows Updates in the Clean Boot State, you need to follow these two steps – Perform Clean Boot and then Check for Windows Update.
1] Perform Clean Boot
To perform Clean Boot click on the Start menu and search for msconfig. Click on System Configuration from the results.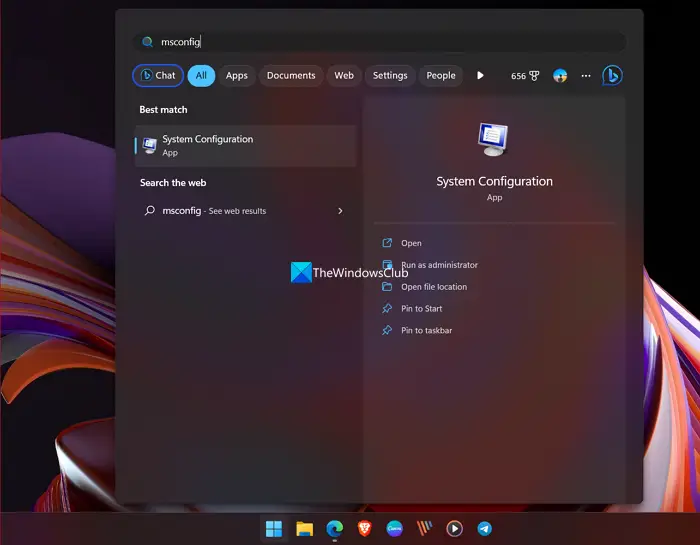 This will open a System Configuration window.
Click the General tab, and then click Selective Startup. Clear the Load Startup Items checkbox, and ensure that Load System Services and Use Original boot configuration are checked.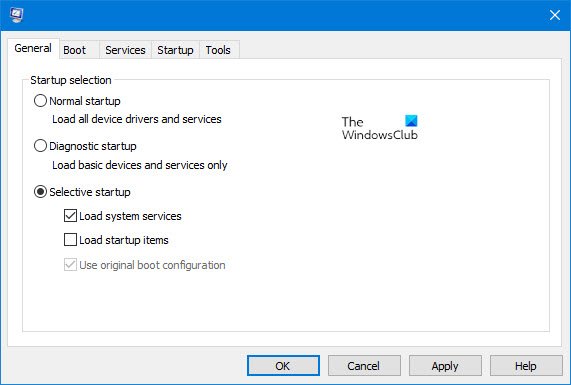 Next, click on the Services tab. Select the button beside Hide all Microsoft services and click on Disable all.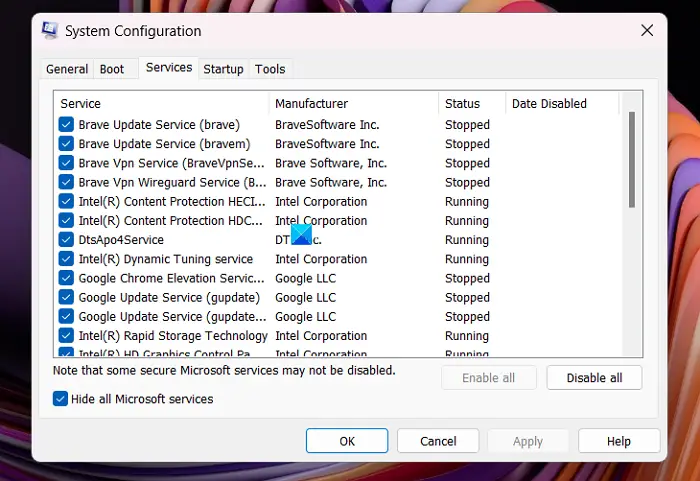 Next, click on the Startup tab and Open Task Manager.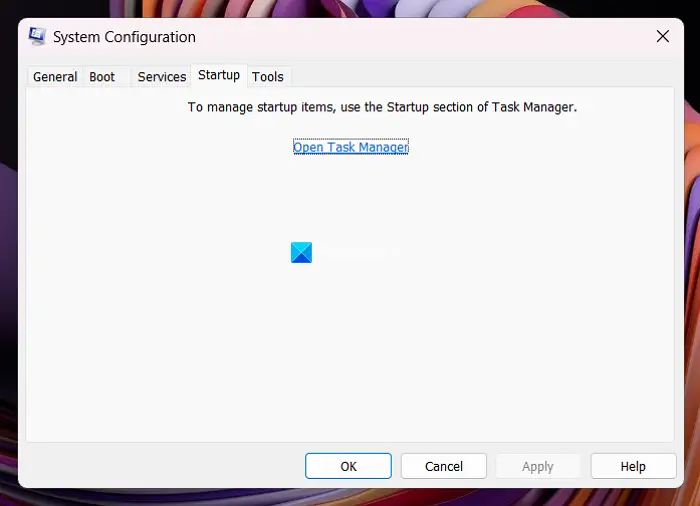 Disable all the Startup apps that normally load on your PC and close the Task Manager.
Click Apply > OK in the System Configuration window to apply your preferences.
You will now see a mini window to restart your PC.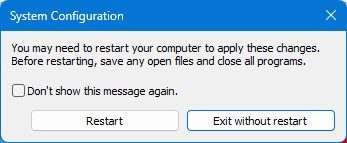 Select Restart.
Your PC will restart now in the Clean Boot State.
2] Check for Windows Update in Clean Boot State
Once your PC has restarted in the Clean Boot State, only the essential system drivers and Microsoft programs and processes load.
To update your PC in the Clean Boot state, open the Settings app. Click on Windows Update on the sidebar. Then, click on Check for updates.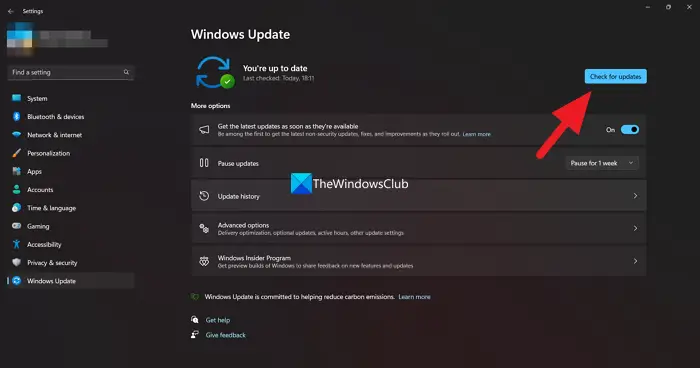 Windows will check for available Updates. The updates will be downloaded and installed automatically. If you see the Download and Install button, click on it to run Windows Update.
To configure Windows to use the normal startup state, simply undo the changes.
Read next: Can you install Windows Updates in Safe Mode?
Is it safe to use a Clean Boot?
Yes, it is absolutely safe to use the Clean Boot state on your Windows PC. If your PC has encountered an issue and you are unable to find the cause of it, you can use the Clean Boot mode and find the root cause of the issue by identifying the program that is causing it.
Can I update Windows in the Clean Boot state?
Yes, you can check for Windows updates in the Clean Boot state and install them if they are available. Your PC runs normally in the Clean Boot state without any third-party programs. All the Windows-related components and programs run normally, including the Windows Update related services.
Related: How to do a Hardware Clean Boot in Windows.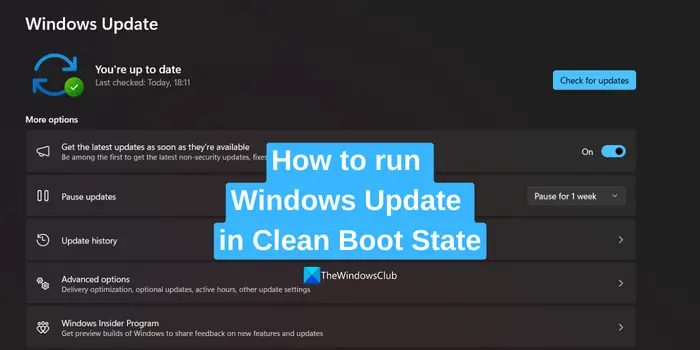 Source link

www.thewindowsclub.com