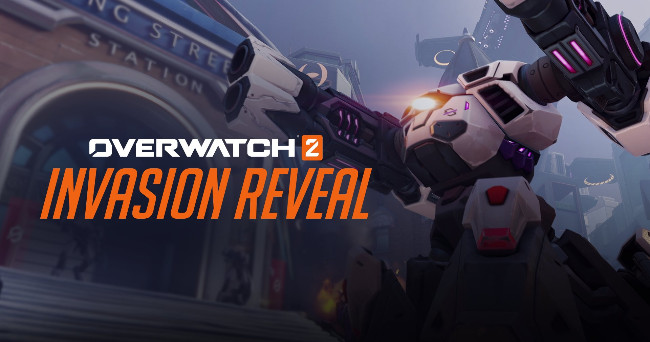 Friday, July 21, 2023, 6:17:40 a.m. Indochina time

after the game Overwatch 2 Preparing to launch a story mode in the name Invasion and prepare to update to the official game August 10, 2023 In addition, the way Activation Blizzard Still a big surprise by grabbing the game Overwatch 2 to be placed on a well-known platform steam You can go in and read more details atthis article
Although the famous game like Overwatch 2 Will begin to fill in the story. Including updating various games non-stop, but in the part of the big competition like Overwatch League back in a situation that is not very elegant The following content is from fan page of Overwatch Thailand Have come out to reveal about the current situation of Overwatch League That's quite a bit frightening. which will contain the following contents
Overwatch League There is a chance that I will not continue next year.
The team Activation Blizzard are making proposals to various jurisdictions for more than 6 million dollars to allow the agency to cancel the team Overwatch League
financial report of Activation It has revealed that " Overwatch League At present, no profits can be made at all."
Pol Pot, a former famous competitor like Oputo also came out to reveal various information, behind which he was known to reveal to the fans to watch The details are outlined as follows.
within one day Activation Blizzard The team has been discharged. Overwatch League All out, whether it's a capture person, an analysis table, a caster, and a producer.
the reason for Overwatch League I didn't continue, not because the game was bad. (There may be some), but the real reason comes from a variety of causes little by little. resulting in a chain reaction whether

adjustment balance the worst in the year 2019 Until many people have to scold
coming of COVID 19 make it unable to compete offline has resulted in the team from league Unable to make money from ticket sales and was a time of catastrophic losses.
wrong decision which moved from streaming whip come YouTube Which many viewers do not like as much as the rewards system is not attractive causing many players to shake their heads
Seeing scandals without taking a break Activation Blizzard including sexual harassment and gender discrimination Therefore causing many sponsors to wave goodbye without rest Until the income has dwindled
although Overwatch League will have to leave unfortunately But it seems that the team will come out and confirm that "The game Overwatch 2 There is still a competition as before. e-sports other circles such as CS: go or game etc.
.
Of course, the competition in the form of "team against team" may make the salary as a competitor less than " Overwatch League " But if looking at another angle that will help new players to be born in the industry Overwatch 2 lose some, including no longer having a monopoly on players It should help the industry Overwatch 2 Get more attention and have the team turn serious about the competition more than ever, it is possible as well.
In the end, we have to wait and follow each other to see if "Overwatch League" after this will go in any direction and way. Activation Blizzard There will be a backup plan to invite players to return to the industry. e-sports Can be done again or not, have to wait and follow each other


Source link

www.4gamers.co.th