In Windows, undoubtedly, one of the most hated errors would be the Blue Screen of Death or BSOD. It can occur for a wide range of reasons, and often, it will tell you the error name and some hint of why the error occurred. One such error code would be the STATUS_CANNOT_LOAD_REGISTRY_FILE or Error 0xC0000218, which we will fix in the post.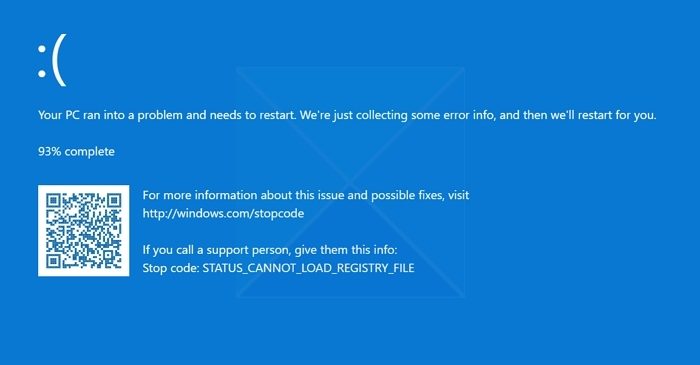 What is STATUS_CANNOT_LOAD_REGISTRY_FILE?
The error refers to a BSOD state when the Windows Registry cannot process or the registry file fails to load during Windows boot. The issue could be missing sysem files, a corrupt registry, or it could occur if a necessary registry hive file cannot be loaded. In uncommon situations, this error may be triggered by a driver that has tainted the registry image in memory or by a memory fault in this area.
Fix STATUS_CANNOT_LOAD_REGISTRY_FILE, Error 0xC0000218
The error mainly causes because of corrupted system and registy files, so repairing the Windows image can help you with a solution. To do so, here are some methods:
Run Startup Repair
Run System Restore
Run SFC and DISM
If you can boot to dektop, then you can carry out the suggestions directly. But if you cannot boot normally you may have to try and boot in Safe Mode or into Advanced Startup options screen to be able to carry out the fixes. You will need to make use of the Command Prompt. For some strange reason if you can boot in Safe Mode but cannot access the Advanced Startup Options screen, when in Safe Mode, you may use the Command Prompt to boot Windows directly to Advanced Startup Settings screen.
You will need admin permission and a clear understanding of the suggestions in the list. Please make sure to back up important files before attempting these solutions.
1] Run Startup Repair
The first thing you should try out is to run Automatic or Startup Repair. It is a built-in Windows operating system tool designed to diagnose or fix common startup issues. Also, it works effectively for fixing registry errors or missing corrupted system files.
To get started with this, follow the below steps:
First, boot up your PC using a Windows installation media (Disk/Drive).
Click on the Install Now button from Windows welcome screen.
Go to Repair your computer > Advanced Options > Troubleshoot.
Finally, click on Startup Repair and let Windows run a check, and follow along with the on-screen instructions.
Read: Automatic Startup Repair couldn't repair your PC in Windows
2] Run System Restore
In case you are experiencing the error after making specific changes to your computer, like installing, removing programs, downloading Windows updates, or anything else. Then you can try System restore.
This feature allows you to revert your computer's state to a previous point. System restore snapshots of your System's configurations and settings with data like Windows registry, System files, and more.
However, the only drawback is that Windows doesn't create a restore point by default. Instead, you must create a restore point and then use it to repair your Windows. So if you have already created a restore point, follow the below steps to use it: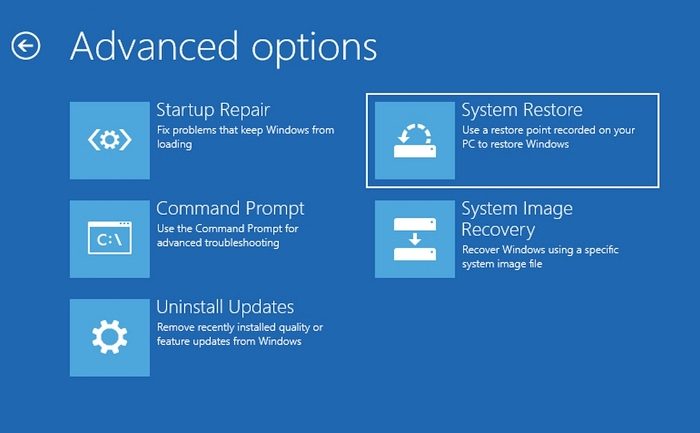 First, boot your computer using a Windows installation media (Disk/Drive).
Next, click on Install Now button from the Windows welcome screen.
Go to Repair your computer > Advanced Options.
Click on System Restore.
Now select the recent System restore point and follow the onscreen steps.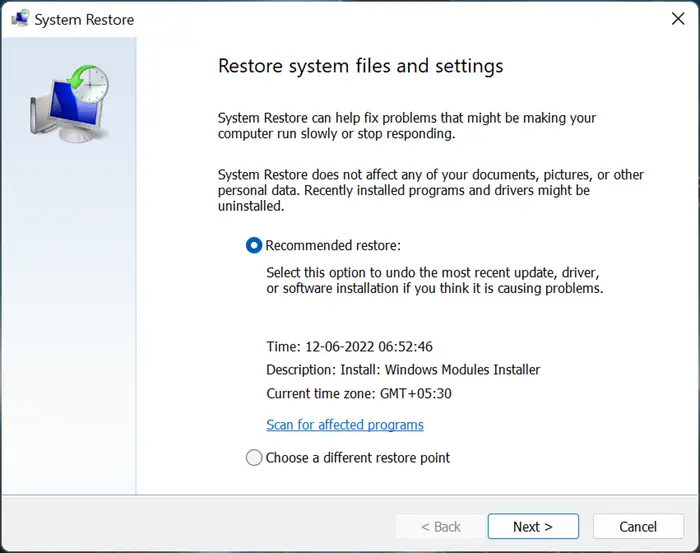 Note that if your system restore point is old, it might not have the recent data or files.
Read: How to fix Blue Screen of Death error in Windows.
3] Run SFC and DISM
Lastly, you can try out DISM or Deployment Image Servicing and Management. It is a built-in Windows that can service and manage Windows images, including the operating system installation files. DISM is the go-to tool for system maintenance, repairs, and updates. However, we suggest using the SFC tool before running the DISM tool.
Boot up your PC using a Windows installation media (Disk/Drive).
Navigate to Install Now > Repair your computer > Advanced Options > Troubleshoot.
Over here, click on Command Prompt.
Now, you first need to run the SFC command. This will scan for crucial operating system files that might be corrupted and fix those files by replacing them with a functional cached counterpart.
sfc /scannow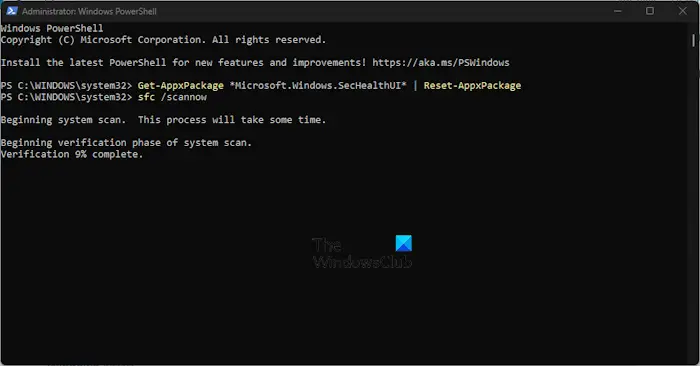 After running the SFC command, run the below command for the DISM tool to repair System image files:
DISM /Online /Cleanup-Image /RestoreHealth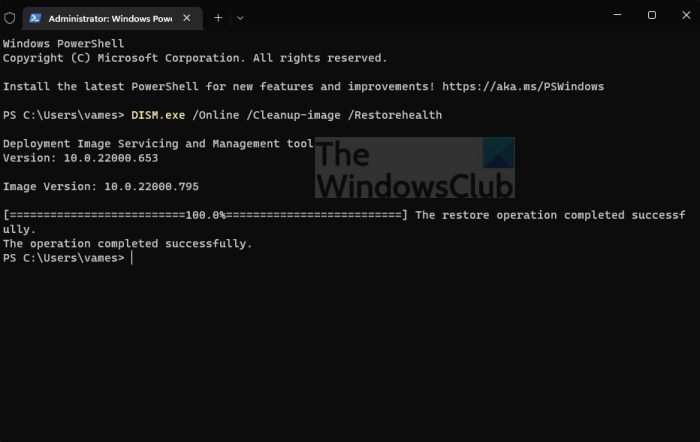 Finally, boot up your PC and check if you are still experiencing the same Error 0xC0000218.
Read: How to repair corrupted or damaged Registry
Can a corrupted Windows OS be fixed?
Indeed, it is often possible to fix a damaged Windows operating system. To mend the corruption, you may attempt various approaches like Startup Repair, System Restore, System File Checker (SFC), and DISM (Deployment Image Servicing and Management). If these methods prove unsuccessful, you can perform a repair install or an in-place upgrade of Windows. Here are some Free Windows Repair Tools to help you.
Read: How to boot to Windows Recovery Environment to fix problems?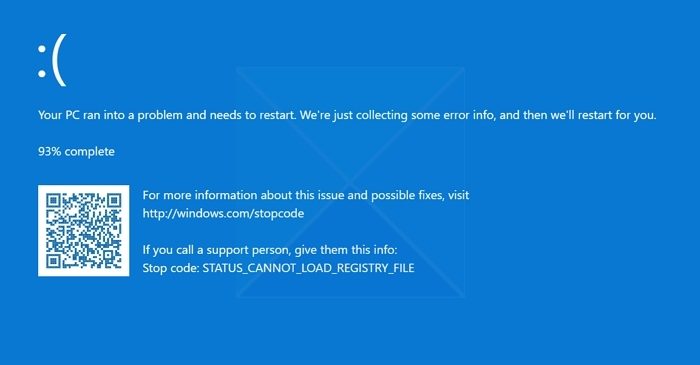 Source link

www.thewindowsclub.com