The new Trongsmart BANG speaker family is here to let you enjoy your favorite music in the best possible way. Find out everything about them.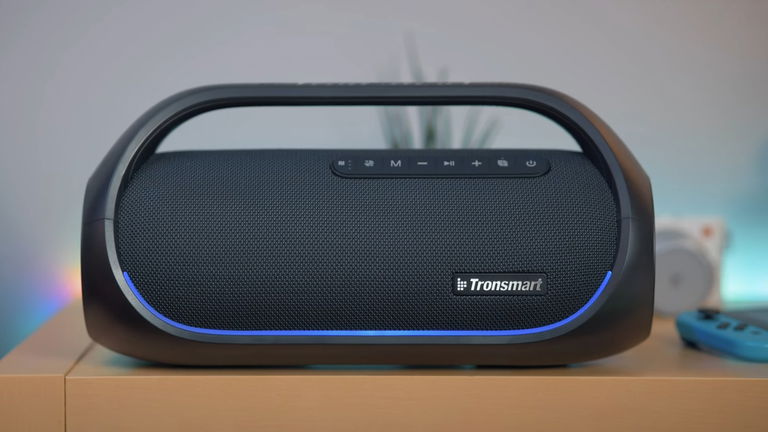 If you have always believed that Bluetooth speakers were not for you, It's because you still haven't discovered the new family BANG by Tronsmart. The company, an expert in the creation of Bluetooth audio devices, presented just a few days ago its new Tronsmart BANG and Tronsmart BANG SEtwo high-quality portable Bluetooth speakers that want to become the main stars of your parties.
Both models have some similarities, but each one of them is created for a different type of public. After having been able to test them, we can now tell you which one is the most suitable for you.
Tronsmart BANG: big, powerful and splash resistant
If you like to enjoy music anywhere, and you are concerned about sound quality, the Tronsmart BANG is the perfect option for you. It is a 60 W Bluetooth speaker with Hi-Res Audio certification, which stands out for its Powerful bass, deep rich mids, and clear highs.
The Tronsmart BANG minimizes distortion even at maximum volume level, and thanks to the app with equalizerit is possible to modify the sound profile to adapt it to the taste of each person.
It is a perfect model for outdoor partiesnot only because of its IPX6 certification that guarantees resistance to splashes, but also because of its audio sync mode with more than 100 speakerswhich allows you to create an extremely powerful sound system.
How could it be otherwise, the Tronsmart BANG has carry handle and LED lights throughout its entire body.
Their official price is 119.99 eurosalthough for a limited time, it is possible to get it with 20 euro discount.
Tronsmart BangTronsmart BangTronsmart Bang
Tronsmart BANG SE: cheaper, just as good
If you are looking for a model slightly more compact but with sound qualities just as amazing, the Tronsmart BANG SE It has everything you need, at an even more reasonable price and with 1 kg less weight, so it is a perfect speaker to take anywhere.
It has a stereo speaker system with up to 40 W poweraccompanied by the already mythical system of LED lights and pairing with other speakers that allows doubling its power.
There is no lack of IPX6 certification, the option to use it as a Power Bank thanks to its 8000 mAh capacity battery, and the system SoundPulsewhich uses special algorithms to intensify the bass without overdriving, for a rich sound clear and sharp.
Like his older brother, the Tronsmart BANG SE supports Bluetooth 5.3 connectivity which improves the range and stability of the connection, it also allows you to play music stored on microSD cards, USB drives or even stream sound through the 3.5 mm jack.
It's about a cheapest model than the Tronsmart BANG, since its original sale price is €69.99. Also, if you hurry, you can buy it with a 15% discount compared to its official price. You can get it through the different sales channels of the brand:
Tronsmart Bang SETronsmart Bang SETronsmart Bang SE
To view this video please enable JavaScript, and consider upgrading to a web browser that supports HTML5 videos


Source link

andro4all.com