God in a Box is a new bot for WhatsApp that allows you to chat with the latest AI: ChatGPT.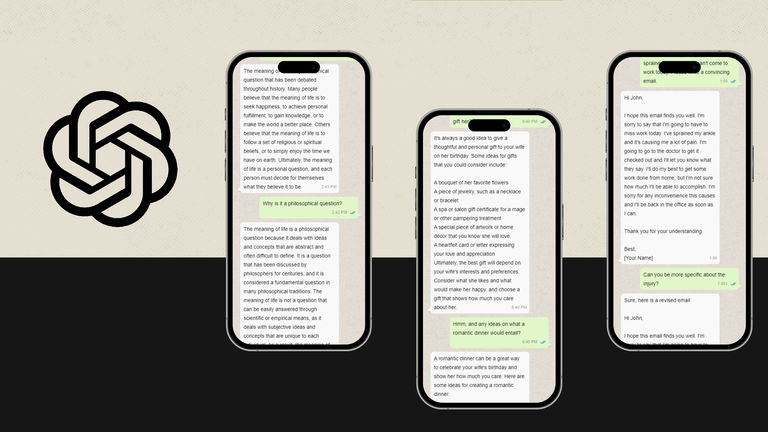 ChatGPT It was one of the great revolutions in the field of AI in the past year 2022, and it promises to continue to be so in this 2023 that has just started. Conversational artificial intelligence technology developed by open AI It is on everyone's lips, and I am very afraid that its path has only just begun.
Practically every day we see how there are those who manage to give completely new uses to this tool. From using it to generate code with which to build software, to creating recipes, writing emails, solving math problems, and much more. Now, for the first time, we see how someone has achieved implement ChatGPT in one of the most used services in the world: WhatsApp.
Chat with ChatGPT as if it were a WhatsApp contact
god in a box (God in a Box) is a new whatsapp bot free (although with a paid version) that allows integrate OpenAI conversation technology in a WhatsApp conversation. Thanks to this bot, it is possible chat with ChatGPT as if it were any other WhatsApp contact.
Just like the original tool, God in a Box is capable of "understand" the context of the conversation and offer useful answers to the queries made. In addition, at any time it is possible reset context and start a new conversation.
Even though God in a Box is free to useIt has a couple of limitations. The first is that it is only possible send a message every ten seconds in order to avoid saturation. In addition, in case of using the free plan, there is a sending limit of forty messages per month.
How to use ChatGPT on WhatsApp with God in a Box
Starting to use the bot in WhatsApp is very simple. You will have to do it through the official website of the bot, following the steps that we are going to review below.
Open the God in a Box website in your browser and tap the "Get Started" button.
Tap the "Login" button and sign in with your Google account.
Enter the telephone number that you have associated with your WhatsApp account, including the telephone prefix of your country.
Now you will have to verify your number. To do this, start a new WhatsApp conversation with the phone number generated by God in a Box and send the WhatsApp message: !verify .
When you have received the verification message, return to the browser and touch the indicated button to complete the registration.
That's all. now you can chat with ChatGPT via WhatsApp As much as you want. If you want to reset the context of the conversation, just send the message !Restart.


Source link

andro4all.com