Thursday, June 29, 2023, 6:12:05 a.m. Indochina time

The official start of the big battle for the competition in the list VALORANT Challengers Ascension 2023: Pacific The competition will start from June 28 – July 9 one of the big battles For finding only one team from a zone Pacific to receive one of the access certificates league large and shoulder to shoulder under the famous Talon Esports , DRX , Pepperex to the leading agencies such as FNATIC etc.
which the competition day 1 will start from June 28 Although the competition will drag on 12 hours due to various force majeure circumstances, but was able to successfully pass The competition will be all together. 3 The couple consists of
XERXIA vs. One Team Esports
NAOS vs Fancy United Esports
SCARZ vs. Bonkers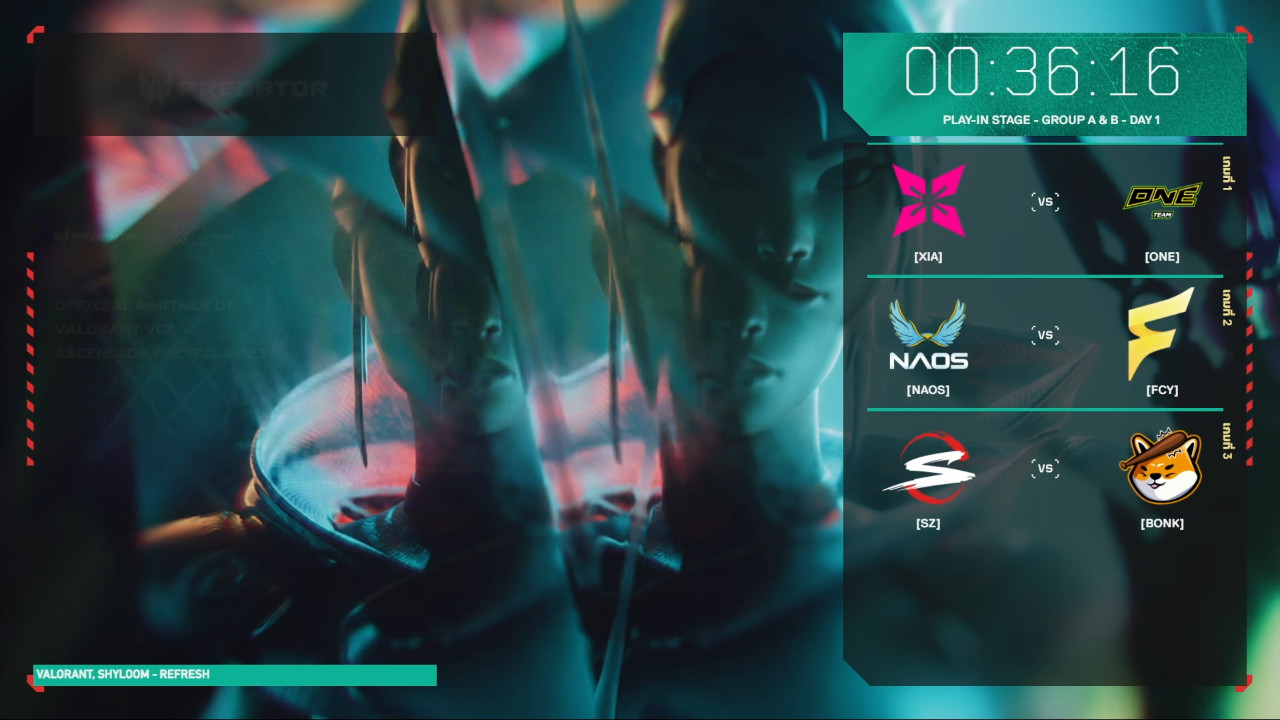 For the competition in the first pair will be the opening pair of representatives from Thailand. Cercia meet with Esports one team One of the candidates from the zone Hong Kong/Taiwan even though the way Esports one team Will be one of the inferior teams that many people consider "unlikely to be able to fight", including the confidence of Cercia that they had trained with this top team before and were able to win before But it turned out to be a rather tight competition and did not watch pigs as many people thought.
.
because of the way Esports one team Has come out to show various works, including accuracy in shooting, making plans and playing resolutions well. Although there are some moments where they are quite haunting in terms of how to play and how to shoot, but have to admit that Esports one team It's one of the teams that do quite a bit of interesting work. Although in the end, with the excellent preparation of Cercia Including making various plans, thus making this victory go to Cercia go with score 2-1 (14:12 , 11:13 , 13:10) Ready to cause Thai fans to smile at the corners of their mouths.
And then came the competition in the second pair. This will be a meeting between two teams that are tense. Fancy United Esports vs NAOS At first, many people would have guessed that the way navigate Should be able to win without losing much energy but due to problems arising from the entire game being dropped , wrong choice or Tech Pause Including playing the strangest of not normal united esports from picking representative which has slipped far from the current meta, resulting in navigate Lose control in the first map, even though the score is confusing at first, before successfully returning to recover in the map 2 which belongs to not normal united esports so bad
.
thus making both subordinates must continue to measure in the final map climb but because of the sharpness of navigate and playing tighter on the other side As a result, the way Fancy United Esports Can't brake their heat down Until making victory go to navigate go with score 2-1 (9:13 , 13:10 , 13:6)
As for the competition in the last match, according to the schedule, starting from 7:00 p.m. But due to the long drag race Thus making the game really start for almost a hit 1 More than that, it will be a meeting betweenSCARZ vs Bonkers Which must be admitted that the way scar Is another favorite team that many people, including level teams league They were speculating and had their hopes set quite high.
.
Of course, their work can be done quite well. Although there will be a delay in the beginning to lose a bit But when they were awakened from out of time with the craftsmanship of coach resulted in the way crazy people can only be as pale as boiled chicken ready to be taught boxing until victory belongs to scar go with score 2-0 ( 13:6 , 13:6 ) quickly
The website is waiting for this round 💯

SCARZ takes you to a flawless map! #VCTAscensionPacific

📺 https://t.co/h4MPtwXkRl pic.twitter.com/eJklvz89e1

— VCT Pacific @ Ascension (@vctpacific) June 28, 2023
It is considered that the competition is completed for the program. VALORANT Challengers Ascension 2023: Pacific by the competition Day 2 will start in June 29 and will be affiliated to compete together 3 A couple consists of
BLEED Esports vs Orangutan
One Team Esports vs. BOOM Esports
Fancy United Esports vs XERXIA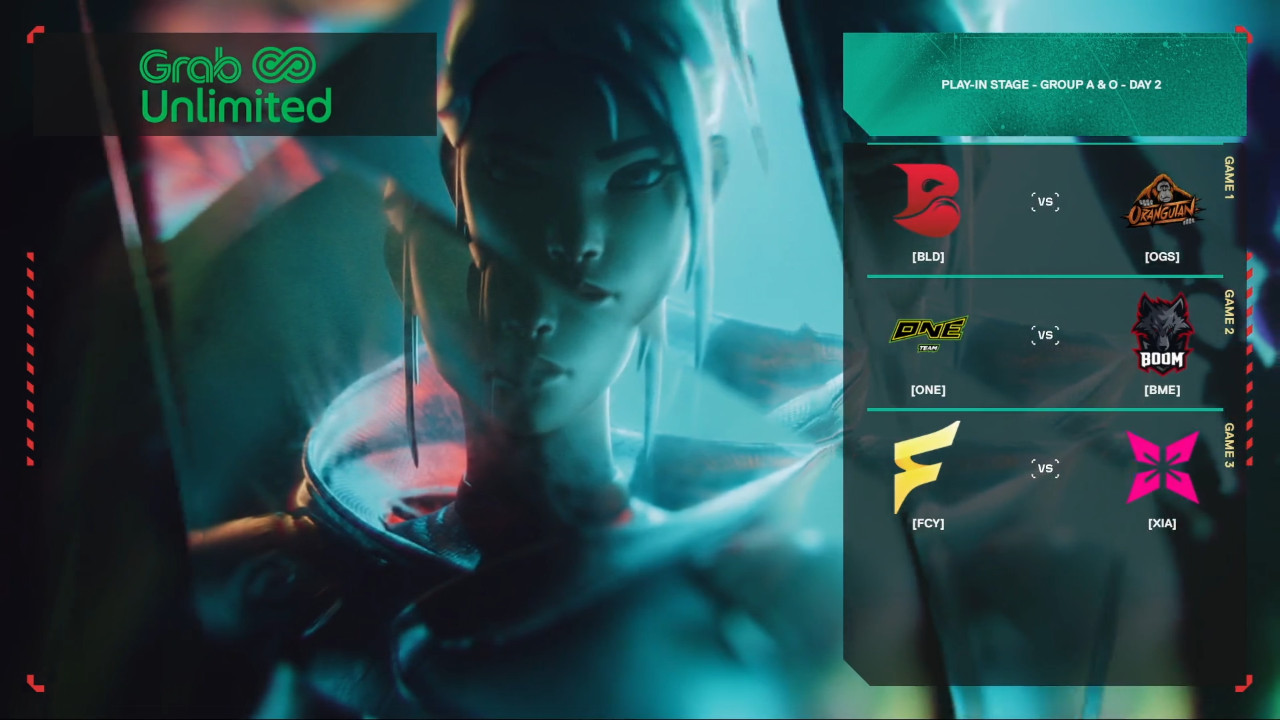 Finally, we have to wait and see which agency will be able to win the program. VALORANT Challengers Ascension 2023: Pacific Ready to go into the round playoffs successfully and which affiliation must helplessly pack their belongings back home We have to wait and follow each other.




Source link

www.4gamers.co.th