Friday, January 20, 2023, 3:25:43 a.m. Indochina time

Aether: Wizard's Life One of the most interesting games of the year. 2023 It will be a game. 2D Side Scrolling That will give us the opportunity to take on the role of a new graduate mage working under the Ministry of Magic. Including the game also gives the opportunity to do a variety of things whether
Farming vegetables
animal husbandry
study plant species , plant mandrake to use magic to create rain for watering plants
Study various food menus to make bread.
Fishing system using magic
Learn to make different medicines.
Learn to make wooden furniture. to make various weapons
Raid various dungeons to defeat monsters and find items.
For the game, the team has revealed that Inspired by many popular games, whether Stardew Valley, Magicka, Hollow Knight, Terraria, Rune Factory and wandering soul as well
In addition, it looks like the game itself. Aether: Wizard's Life will be a game that has been developed by a team from Thailand because in live of Heartrocker on January 15, 2023 has a team named Cereal send super chat give to hard rocker In order to promote the game indirectly, which means that
now my game Aether: Wizard's Life run on Kickstarter And please bless the fundraising success as well.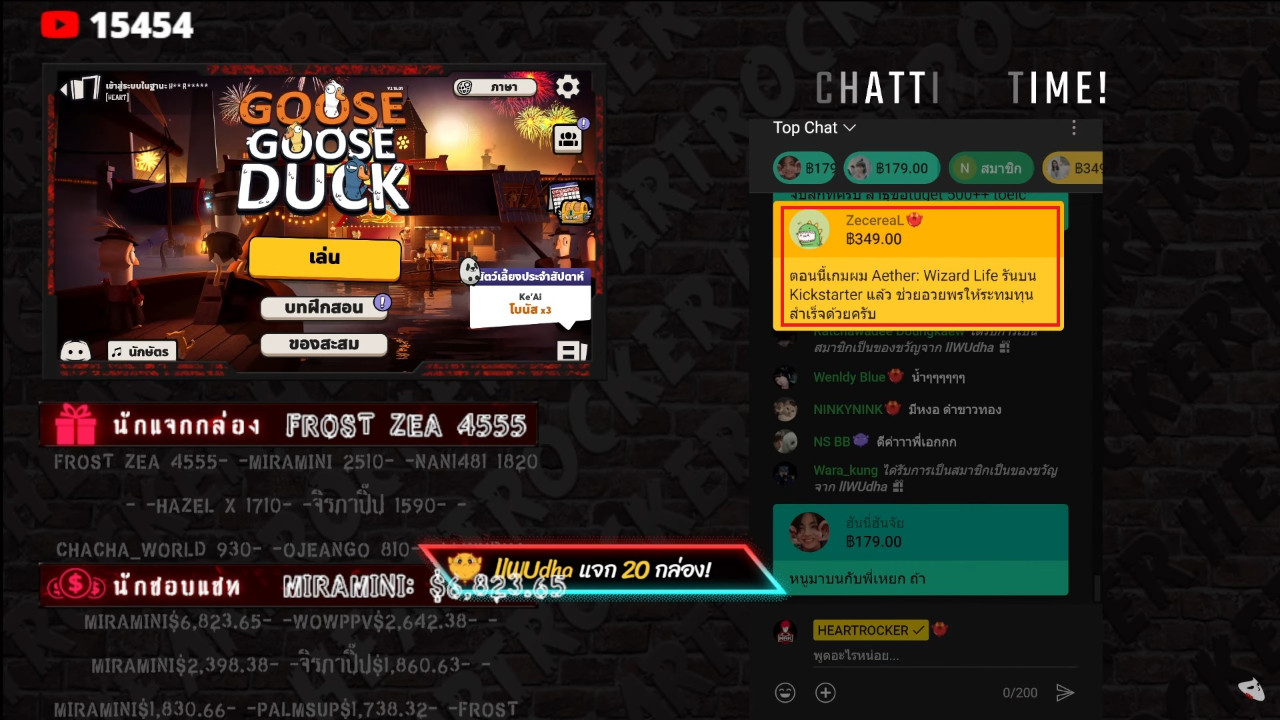 And with this interest Therefore allowing us to look at various information of the game within the website Kickstarter As mentioned, there are many interesting details such as
The amount of support that has soared to $15,502 entered
Details of each award floor in donations ranging from 1.4 dollars until $103.6
The target amount of money is set at each level, which is up to $560,000
The distribution of income is still clear. It is divided into

70% of the game creation team
30% Various operating costs to various sound systems

The game supports multiple languages. and one of them is "Thai"
The game will support the use of full joystick.
For the rough plan that the game has laid out, the details are as follows.

March 2022 | start making games
January 9, 2023 | build campaign inside Kickstrator to request donations
January 10, 2023 | end campaign and began sharing donations as notified above
Q4 2023 | released during the game Alpha Access
Q1 2024 | Released during the game early access
2025 | Official full game release

The game plans to be released for steam fully and if the amount of donation is reached, it may continue to be given to other devices such as NIntended switch , PLAY STATION and Xbox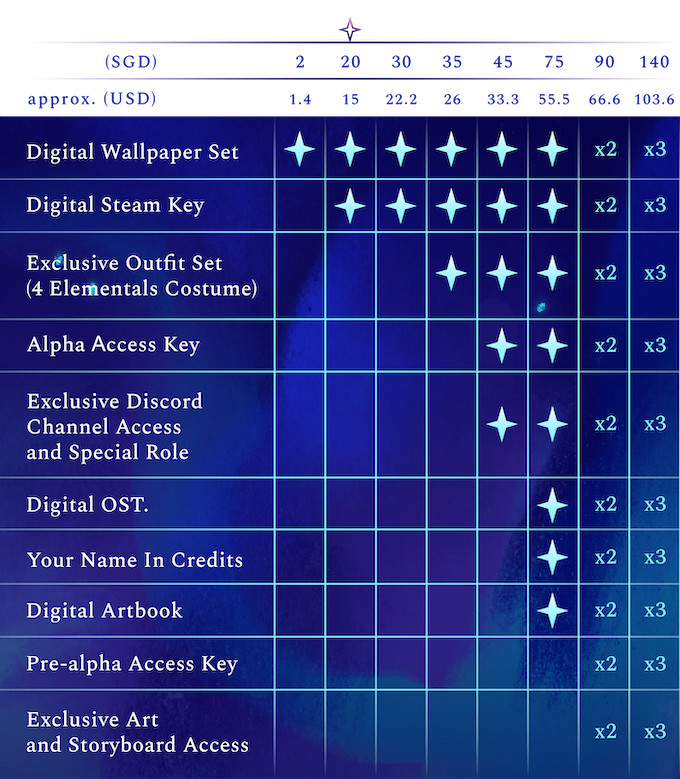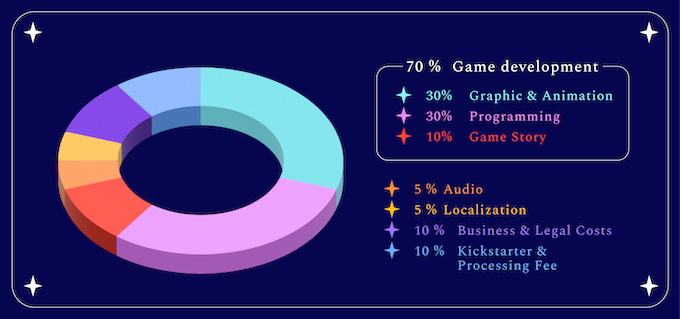 Finally, for those who are interested, they can press wishlist The game can be pre-installed below or can support each other at Kickstrator as well, which is considered another interesting game and is also one of the games with Thai developers participating Therefore, it is another reason worth supporting, but having to wait and see the update of the game to see how many interesting details there will be, we have to wait and see.


Source link

www.4gamers.co.th