Google Bard is a conversational tool that allows users to collaborate with generative AI. Recently, Google launched Bard Extensions, which allows you to interact and collaborate with Bard. In this post, we will show you how to enable extensions for Google Bard AI.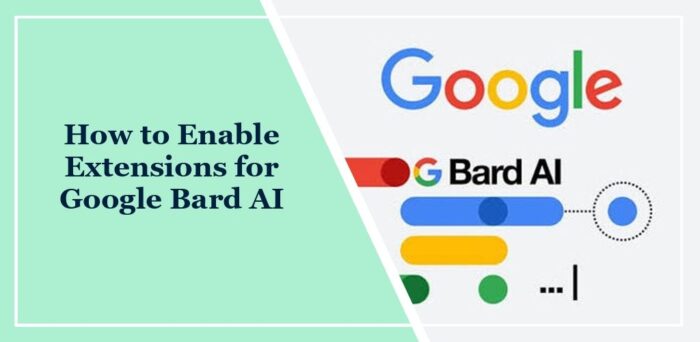 How to Enable Extensions for Google Bard AI?
Follow these steps to enable browser extensions for Google Bard AI:
1. Open Bard AI and click the Extensions icon at the top right.
2. Turn on the Toggle switch beside the extension you want to enable. Like here, we've enabled Google Workspace. This extension will connect Bard to Gmail, Google Drive, and Google Docs.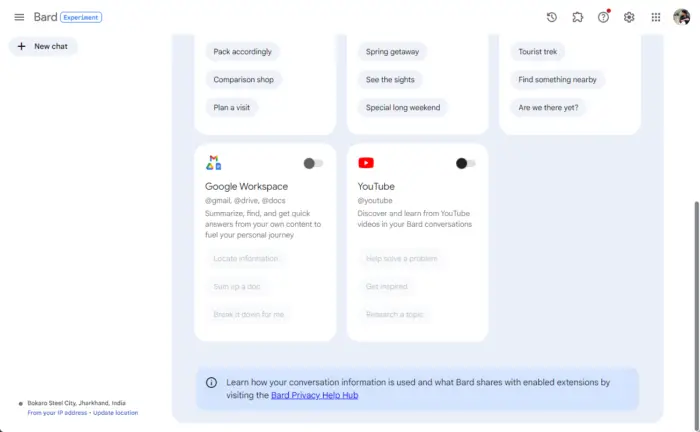 3. A page will now open; click on the Connect button here.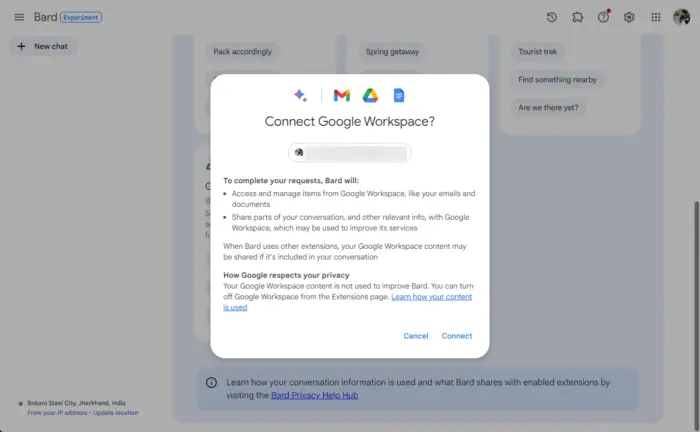 Using Extensions in Google Bard AI
You need to do nothing extra for using extensions in Google Bard. For using the Google Workspace extension, search your prompt in Bard. Like search, "Show me all emails from Shubham Kumar", and hit Enter. Bard will now search and show all the emails you've received from the particular.
Similarly, for using the Google Flights extension we'll search "Flights from Ranchi to Mumbai." And Bard will now show all the details available.
Read: ChatGPT vs Bing vs Bard; What's the best AI chatbot?
I hope this post helps you.
How do I get Bard extension?
To get Bard extensions, open Bard and click on the Extensions icon at the top. All available extensions will now appear. Here, turn on the toggle beside the extension you want to enable.
What is the Gmail Bard extension?
The Gmail extension in Bard integrates it with Google Workspace Apps and Google Apps. This enhances the user experience, making it efficient to manage messages and documents in Gmail.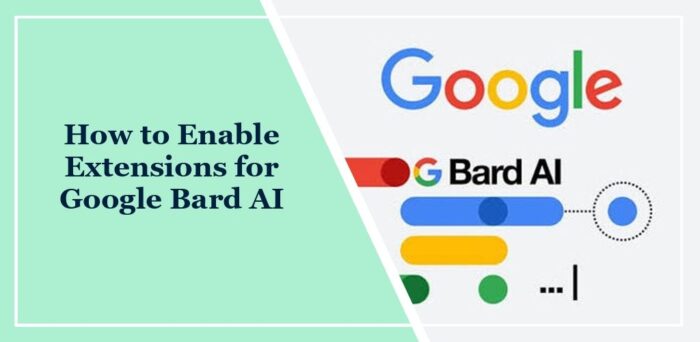 Source link

www.thewindowsclub.com