The Notepad app is a handy tool; it allows you to create text files, store temporary texts, edit batch files, or sometimes even write codes. And usually, you don't encounter any issues with this app. But recently, many users have complained about Notepad closing automatically on Windows 11/10.
Some users have seen this error message when their Notepad crashes:
ERROR_NEEDS_REGISTRATION 0x80073D0F. The deployment operation failed because the specified application needs to be registered first.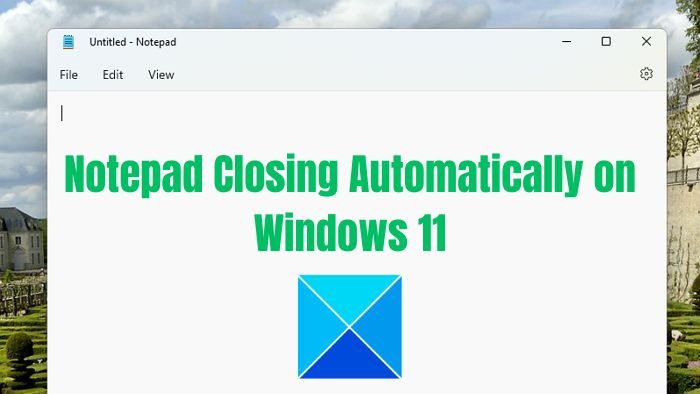 Why is Notepad closing automatically on Windows?
Before we go and address Notepad's sudden crash on Windows, here are a few reasons why you probably have encountered the error:
Bug: There is a good chance that the Notepad app has some bug causing the issue. This usually happens right after installing Windows updates.
Notepad Settings: It is also possible that there is some setting that you have enabled knowingly or unknowingly that causes Notepad to close automatically.
System file corruption: There is also a chance of system file corruption which is confecting with Notepad's file leading to the sudden crash of the app.
Fix Notepad keeps closing automatically on Windows 11/10
Notepad crashing on Windows isn't a complicated issue to fix. You can quickly eliminate the error by resetting or reinstalling the app. However, for this article, we will be addressing the following fixes:
Update Notepad
Reset Notepad to default
Repair Notepad
Reinstall Notepad
You don't need an administrator account to execute these suggestions, but if your Notepad is open with unsaved text, make sure to save it.
1] Update Notepad
A Notepad bug probably causes the error. Even several users pointed out the same in Notepad 11 (version 11.2302). On this version, Notepad closes automatically without prompting for confirmation, even if there are any unsaved changes.
However, there is a good chance that Microsoft has already addressed it and released an update. So you can first try updating the Notepad app and see if it works for you.
To do so, follow the below steps:
First, launch Microsoft Store using Start Menu.
Search for Notepad and click on it.
Over here, if there is any update available, you should see an Update button. Click on it to download the latest version and update the app.
If you see the Open button instead of the Update button, you already have the latest Notepad version installed.
2] Reset Notepad to default
Reset Notepad to default settings and see if that helps.
3] Repair Notepad
If you are already running the latest Notepad version, there is a possibility that Notepad files are corrupted, leading to a crashing issue. For this, you can try repairing Notepad by following the below steps:
Press Windows Key + I to launch Settings.
Navigate to Apps > Apps & features.
Over here, search for Notepad and then click on the three-dots icon and go to Advanced options.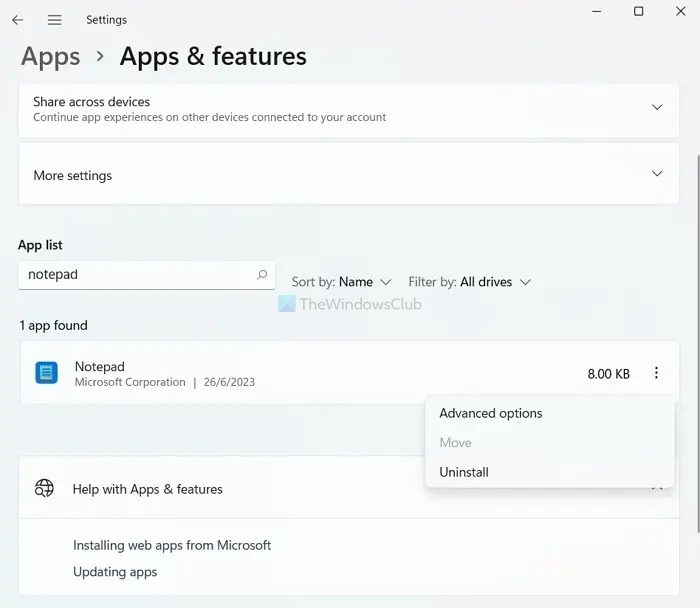 Finally, scroll down a little, click the Repair button, and wait for Windows to complete the process.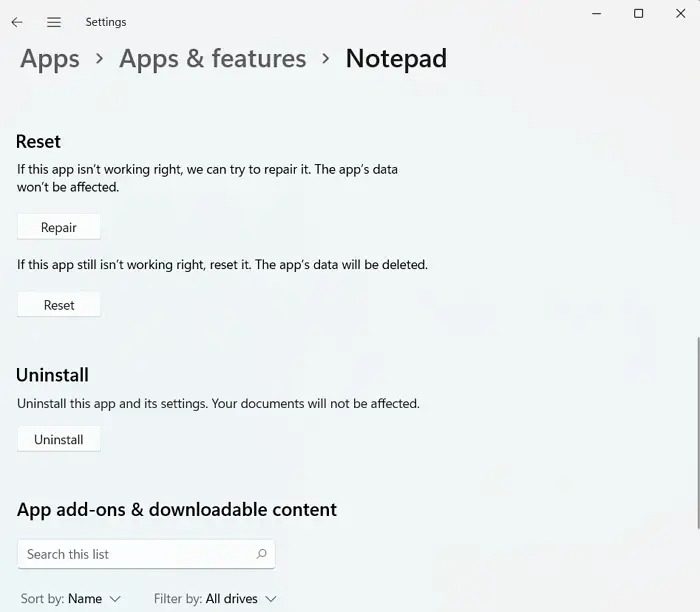 Once done, launch Notepad and see if you are still encountering the error.
Read: How to repair broken apps and programs in Windows
4] Reinstall Notepad
If repairing the Notepad app doesn't work for you, the final step would be to reinstall Windows. This will ensure that you have installed a fresh copy of the app and that no bug or corrupted system files can cause the issue further. So follow the below steps:
First, go to Settings and navigate to Apps > Apps & Features.
Search for Notepad and then click on the three-dots icon and select Uninstall.
Once uninstalled, launch Microsoft Store and search for Notepad.
Click on the Get button to download and install Notepad.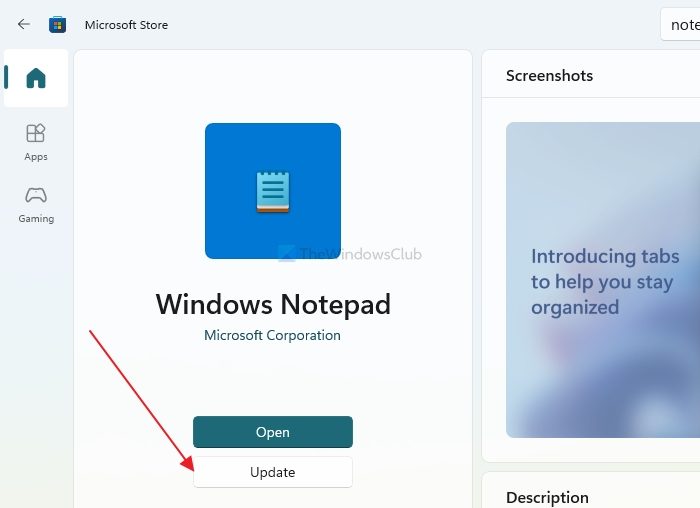 Finally, run the app and see if Notepad closes automatically on Windows.
Apart from the above fixes, you can consider trying a Notepad alternative. There are plenty of Notepad alternatives that are free to use. One such app is Notepad++.
Read: Best Notepad Alternatives
Conclusion
So those were quick ways to fix the Notepad closing automatically issue on Windows. By reinstalling the app, you should get rid of the error. If it doesn't work, you can always use a Notepad alternative with more features than the Windows Notepad app.
Why does Windows 11 keep closing my programs?
Typically, the issue of programs closing on their own in Windows 11 arises due to compatibility or glitchy applications. This can involve both built-in and third-party software or programs. Additionally, a system infected with a virus may experience problems with programs closing unexpectedly.
Read: Notepad is not opening
Why does Notepad keep popping up?
You need to verify your Startup folder. There's a possibility that Notepad is configured to launch automatically through a shortcut in your startup folder. To confirm this, use the key combination Windows key + R to open the Run dialog box, enter shell:startup and press Enter. This will reveal your startup folder.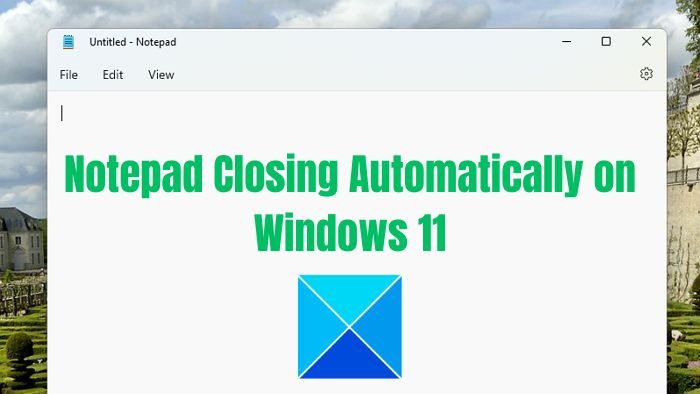 Source link

www.thewindowsclub.com